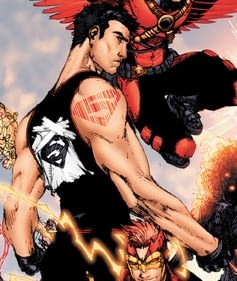 From the Newsarama interview with Scott Lobdell about Red Hood..
Nrama: What do you think of the chance to launch a new #1 with the other titles in this relaunch?

Lobdell: Well, without slighting Teen Titans and Superboy, I think Red Hood and the Outlaws is the perfect book to relaunch in September… because it is one of the best examples of DC's commitment to offer different types of books to the audience.
So that's a confirmation of this Bleeding Cool story then…
Expect DC to give details of the Superman/Supergirl/Superboy books to some random website/newspaper tomorrow or Friday.
And that makes three Lobdell books in the relaunch.
Links to Bleeding Cool's complete DC relaunch coverage
Enjoyed this article? Share it!