Yes, yes, this is late, I was watching The Taming Of The Shrew last night, sometimes compting culture conflicts. So as watched on the iPlayer this morning, a few thoughts about Doctor Who: Can You Hear Me?
1. First Sign Of Madness Is Talking To Yourself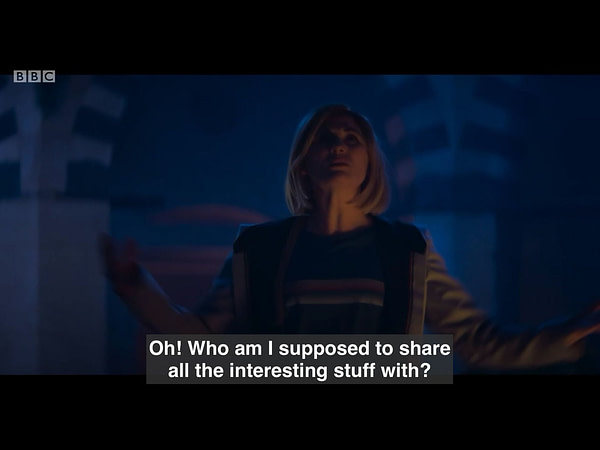 From one of the oldest mental hospitals, that actually did some good, and was sympathetic to neurodiversity, to every member of the Doctor's crew having their fears and foibles exposed, this episode seems a retread of the Dream Lord episode from a few years ago, but isn't played for laughs – instead it is a serious look at mental health. And it doesn't rely on twists beneath twists or layers beneath layers. Instead, we get to look at the people who are travelling with the Doctor. And what the Doctor is like when they leave her alone. She just spouts the same historical gobbets to empty ears. Mind you, maybe not wiping the memories of people she returns to Syria in 1380 is fine – who wold believe these patients?
2. Expositions, Not Explosions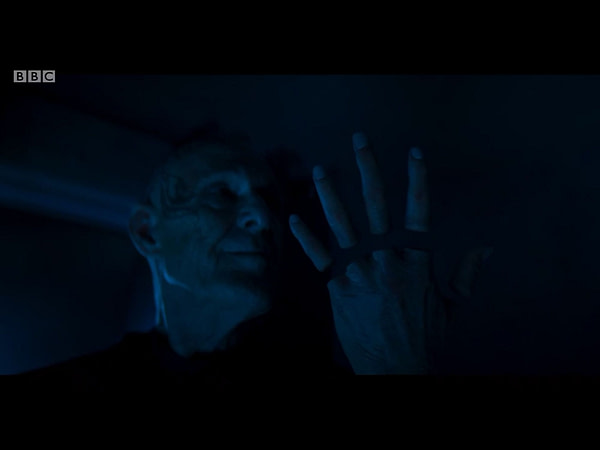 We've had a lot of monsters this series, and we get them here too. But this is not about running from monsters, down corridors or otherwise, but facing up to them. So no explosions but some pretty cosmology, gods at play, an awful lot of talking and some actual chills… courtesy of a finger or four.
3. Wet Willies, Wet Willies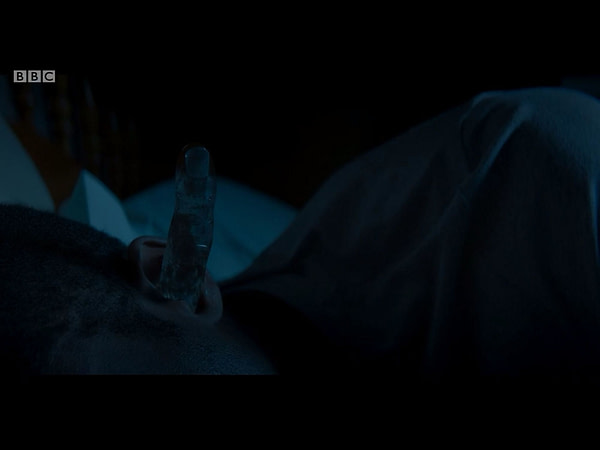 Detachable fingers that enter one's ear, transmit fears and also come at you in a fashion that makes me wonder if this was designed for 3D TVs or cinema screens. And also creating something actually chilling from something as mundane as a finger, albeit it a disembodied one.
4. Anniversary Episode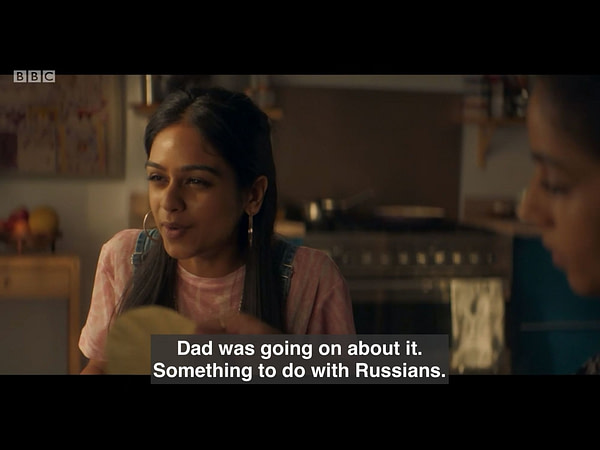 Yaz is reunited with her sister, and they have an anniversary to celebrate. Of what, well that's unclear. But they seem duty-bound to mark the date, even if they'd rather not. Another sibling no longer with us? And what was it that drove Yasmin to run away like she did – above and beyond school bullying – and maybe do whatever she was going to do as a result? It's good to see another mentor figure in her life – someone to bring home to the TARDIS?
5. M'aidez Mayday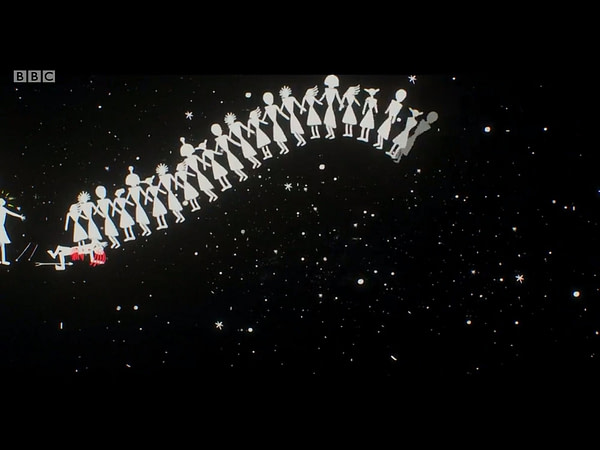 Watch out for people calling for help. They may be evil manipulative gods of war, trapped for everyone's own good. But at least they get a fun animation sequence just for themselves. Is this the first such sequence? Makes for better exposition along the Pixar lines, I suppose… but maybe stop releasing prisoners just because they ask you to. Check the rap sheet first.
6. Weaponising The Doctor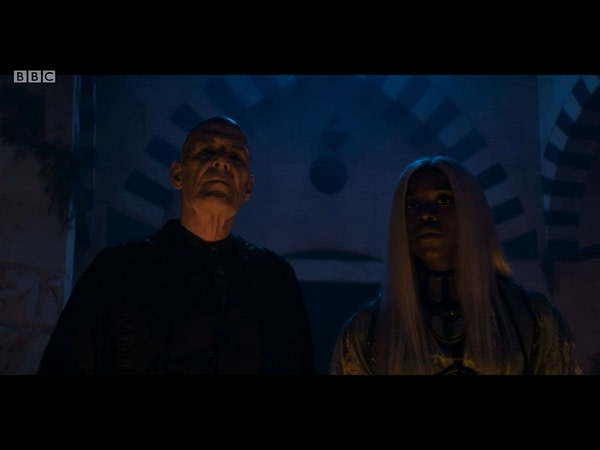 The Doctor – and the day- are often saved by someone sacrificing their life, inspired by the Doctor, to stand up and make a difference. or, depending on your point of view, cannon fodder. This time the Doctor herself has been used as a weapon, tricked into opening something that an immortal being of so much power could not. Maybe leave that sonic screwdriver at home, Doc? Even though you now seem to be able to summon it with the power of The Force.
7. Reference Section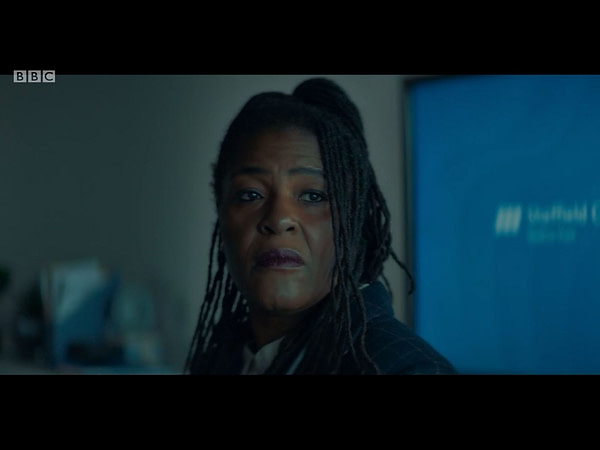 From cannon fodder to canon fonder. I mean, where to start. Recent reference include Yazz' police career, Graham meeting Grace again, and Ryan seeing his friend as the creatures from Orphan-55. And then we have the ancient god Zelenn who precedes this universe… and he has many names to drop. The Eternals have their games – that would be the racing Eternals from  1983 Doctor Who, Enlightenment, more recently mentioned in Army of Ghosts and The Shakespeare Code.
The Guardians have their power plays – that's the Black Guardian and the White Guardian. I said this was getting a little Key To Time, didn't I? They were also linked to The Eternals. But the Celestial Toymaker from 1966 gets retconned as being an Eternal too. No one had him on their reference bingo cards did they? Though Zelenn is also a bit of a Dream Lord… and then straight into the Timeless Child too.
8. Humans Are Magnificent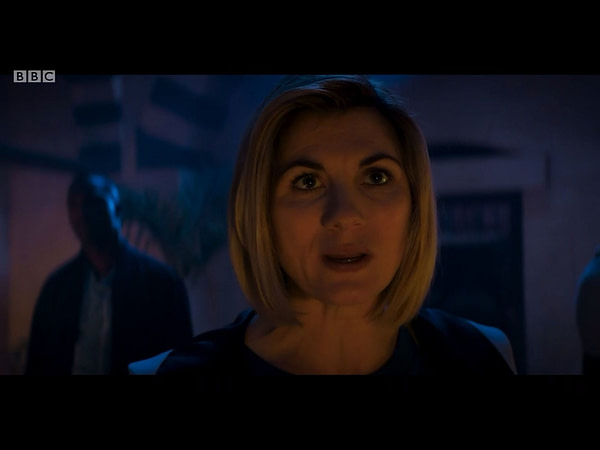 The Doctor likes humanity today. Maybe why she's been spending so much time on Earth this season. A definite improvement on the disappointment expressed over the decades. Good to keep things positive Doc, especially when confronting Eternals who will probably be around for quite a few more episodes. So does anyone have Meddling Monk on their scorecard?
9. Still Quite Socially Awkward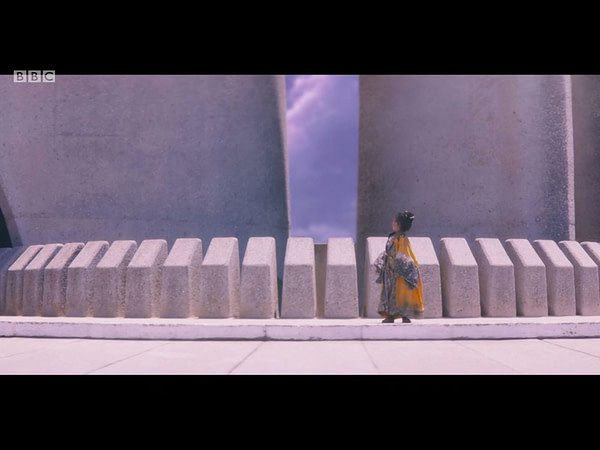 The Doctor goes through spates of self awkwardness and boldly overconfidence, varying from Doctor to Doctor. No one is quite up there with Jim Broadbent in The Curse Of Fatal Death, but I probably prefer the Troughton/Davison/Smith/Whittaker approach. And at least lampshading their deficit in this regard. What will she be like when she meets The Timeless Child?
10. Time To Go?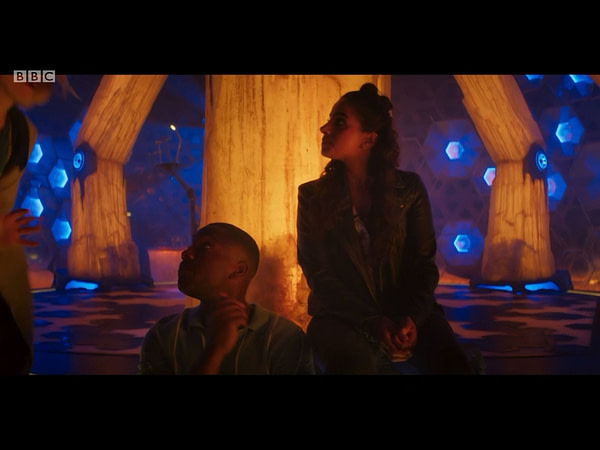 How long will this last? Travelling with the Doctor? The Lone Cyberman awaits – maybe alongside the inventor of science-fiction, Mary Shelley? What might be the trigger that sees the whole – or part of the Doctor's fam leave – and what will she be without them? Time to rebuild K9 one more time?
SUMMARY
From ancient Syria to present day Sheffield and out into the wilds of space, something is stalking the Doctor and her friends. As Graham, Yaz and Ryan return home to see friends and family, they find themselves haunted by very different experiences. Who is the figure calling from beyond the stars for help, and what are the fearsome Chagaskas terrorising Aleppo in 1380? To find the answers, the Doctor and her companions must embark on a mission that forces them to face their darkest fears.
CAST & CREW
The Doctor
Jodie Whittaker
Graham O'Brien
Bradley Walsh
Rakaya
Clare-Hope Ashitey
Sonya Khan
Bhavnisha Parmar
Anita Patel
Nasreen Hussain
Executive Producer
Chris Chibnall
Executive Producer
Matt Strevens