Dead by Daylight gives us that horror rush when we are in between watching horror films. Gecco has been teasing a lot of Dead by Daylight collectibles and it looks like today is the day. The Trapper has been released and is ready for your soul with his new statue. The statue is 1/6 scale and comes with a Bear trap accessory. One cool part of this statue is you can open and close. The Trapper will also feature an LED feature that can turn his eyes yellow or red. That way it can give you that perfect feel as we see in the game. This is a horror collectible that any fan of the series should add to their collection. 
The Dead by Daylight The Trapper Statue from Gecco is priced at $359.99. The price is pretty steep but this is a high quality statue packed with detail. It is set to release between July and August 2020. Pre-orders are already live and you can find him setting his traps here.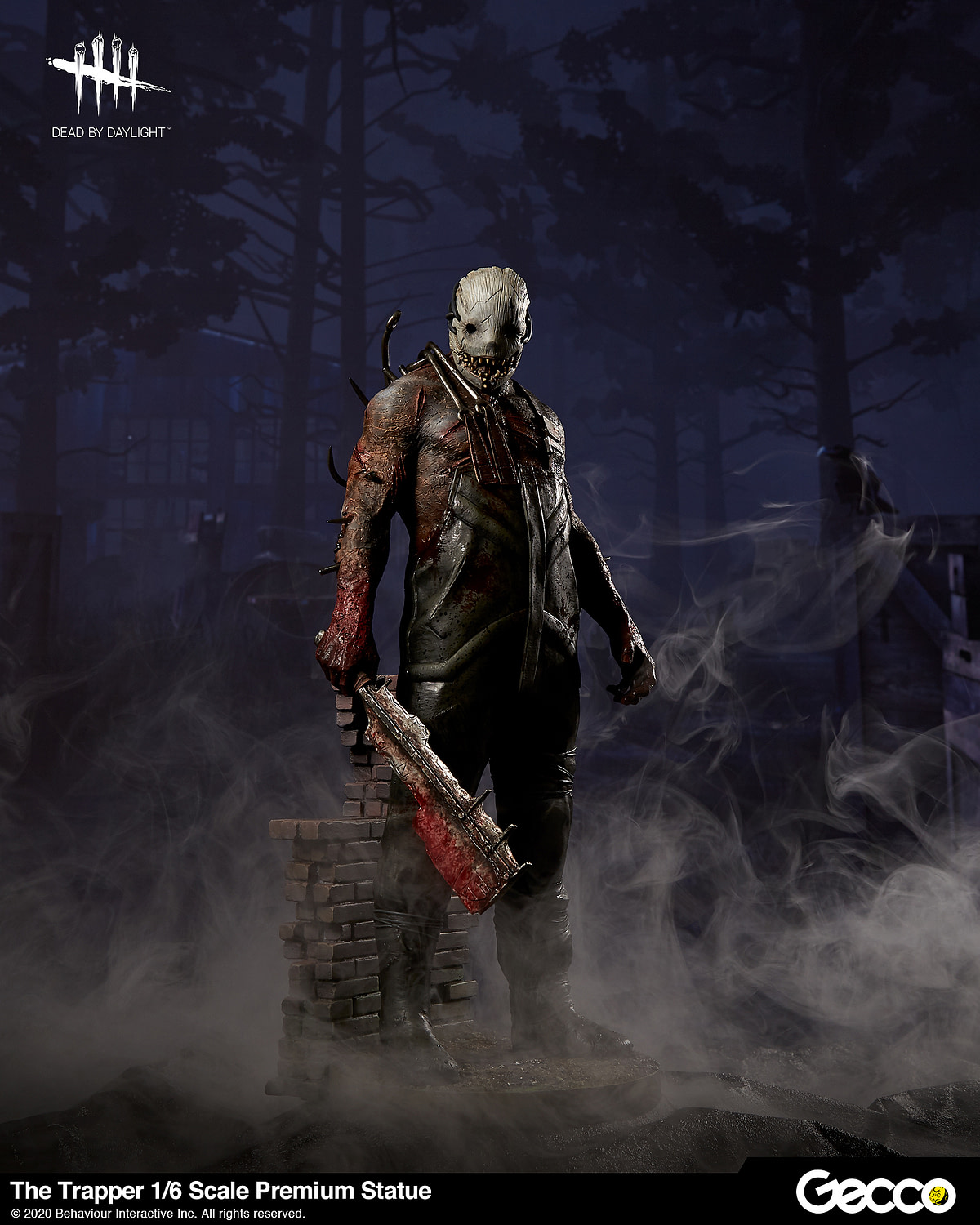 Dead by Daylight – The Trapper 1/6 Scale Statue
The characters from the asymmetrical multiplayer (One Killer vs Four Survivors) horror game "Dead by Daylight" are recreated as 1/6 scale premium statues.
The savage killer "The Trapper," a key visual of this game, is the second release in the line.
The hand carved innumerable scars all over the muscular and massive body are a impressive and grisly sight. Underneath the skin's surface layers of muscle and fat are clearly visible and expertly sculpted. The face inside the mask while unable to be seen in the game is elaborately recreated here in this statue.
We dare you to peek behind the tiny gaps. The eyes feature light-up LED glowing white in the darkness. And while just like in the game the areas he stares at are lighted in red, the LED on this statue can be switched to red to create the same atmosphere.
The "Bear Trap" weapon which the killer's name comes from, has open-close feature just like a real trap. The bloody weapon, "The Cleaver," used for chopping up survivors is also finely sculpted.
The platform is made in the image of his hunting ground the "MacMillan Estate." The rubbish scattered around his feet and the stain of coal and tar on the ground recreate the devastated landscape.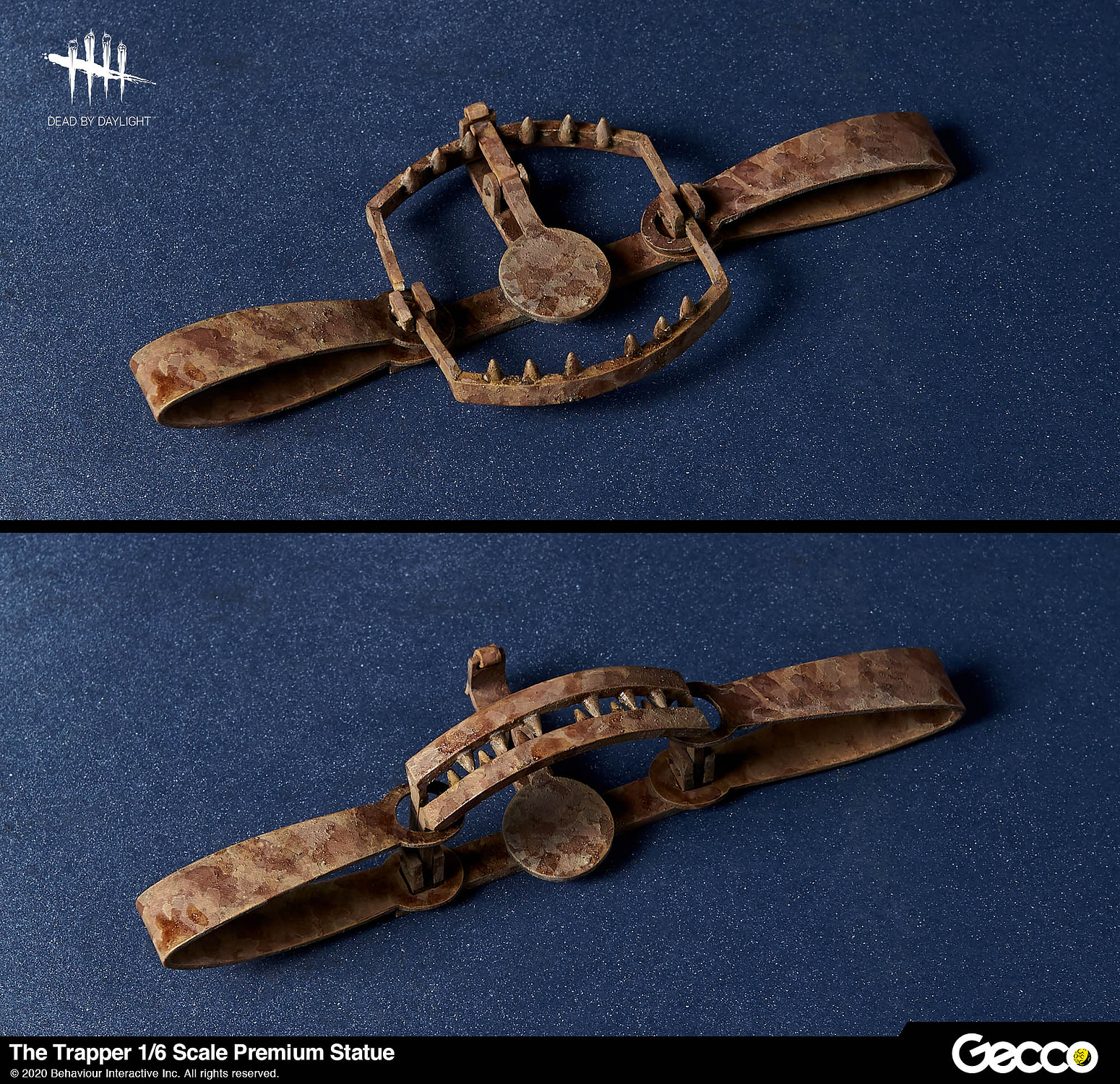 Specification
– Price: US$359.99
– Prepainted statue
– Material: Polystone/Polyurethane/ABS
– Size: Approximately 345mm (1/6 scale)
– Release: July ~ August 2020
– Sculpt: Shinya Akao (HEADLONG)
– Paint: Katsushige Akeyama (-accent-)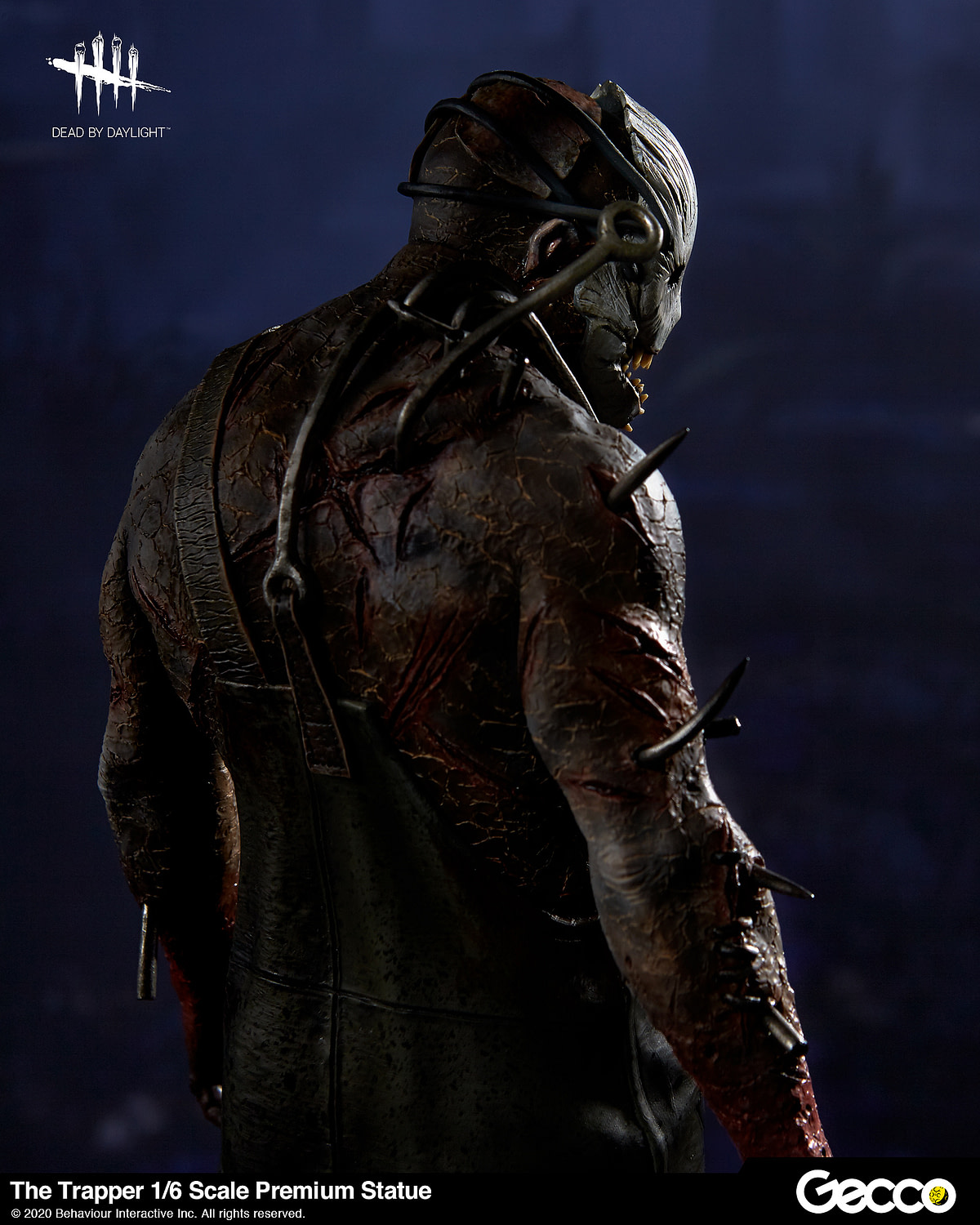 Distributor
– Ultra Tokyo Connection (North America)
– Diamond Comics Distributor (North America)
– Sideshow (North America)
– D4TOYS (Other countries)