What do you get the Green Lantern who has everything or has received every commendation? In The Green Lantern Season 2 #1 by Grant Morrison and Liam Sharp, it turns out that it's a new Green Lantern Lantern. As in, a new Lantern that the Green Lanterns get to recharge their rings from when stating the oath. And as well as having a new floaty look designed by Liam Sharp, it apparently it has some new features – and granting his ring some brand new powers.
Oh and something else is coming too. A Great Rebirth. An Ultrawar. The Multi-Crisis.And, in the spirit of 5G, the Old Guardians of Oa being replaced by the Young Guardians. With their own plans… Morrison told Entertainment Weekly "These are new Guardians with very different ideas of what's right and wrong. Instead of Hal butting heads with these geriatric space dudes that he always had problems with, where he was the young cocky guy and they were the old heads, suddenly we have Young Guardians."
So what do you reckon Hal Jordan's reaction will be to a changing of the classic ways?
The Green Lantern Season 2 #1 is up for FOC this week.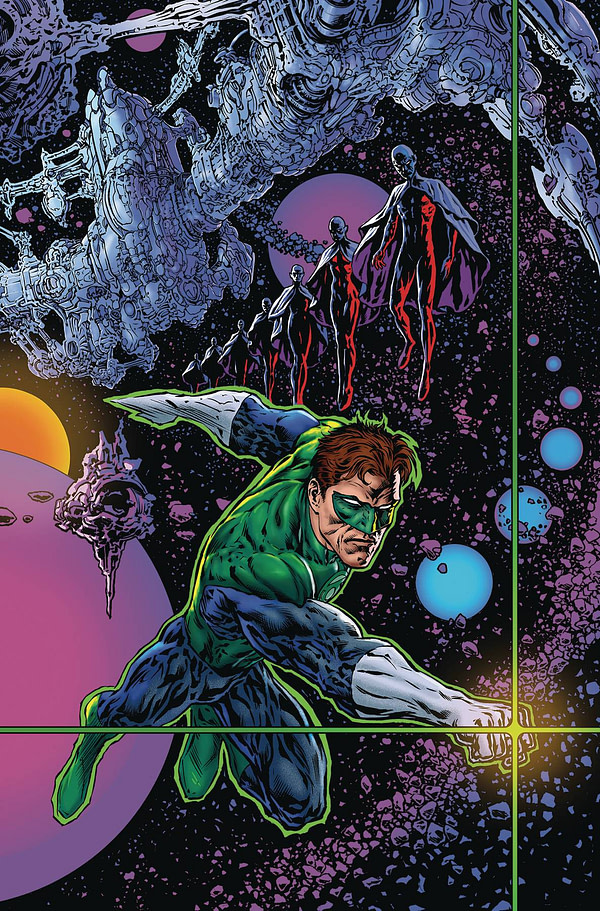 GREEN LANTERN SEASON 2 #1 (OF 12)
(W) Grant Morrison (A/CA) Liam Sharp
The team of writer Grant Morrison and artist Liam Sharp continue their bold new take on the Emerald Warrior in a wild 30-page second season opener! In the wake of the Blackstar incursion, Hal Jordan and his fellow Lanterns must pick up the pieces from that cataclysmic conclusion. Among them is Jordan's next critical mission: search for the next generation of cosmic immortals. Is the universe ready for…the Young Guardians? In Shops: Feb 12, 2020
Final Orders Due: Jan 20, 2020 SRP: $4.99