As it turns out, the latest episode of My Hero Academia was one of the best episodes in the show's run so far. Lemillion defines what it really means to be a hero – and it has nothing to do with quirks. The slow-down of the pace on the past couple of episodes was truly worth it just for this one. With just one episode Lemillion answers all of Deku's past concerns about being able to be a hero with no quirks. I already loved Mirio, but seeing him in action this past week made me weepy.
"My Hero Academia" season 4, episode 11 "Lemillion": The fight against the League of Villains continues; Togata meets up with Chisaki and Eri.
In "Lemillion", Mirio finally catches up to Overhaul. This episode is a great spotlight for Mirio and emphasizes why Sir Nighteye thought Mirio deserves to be All Might's successor. As it shows, Sir Nighteye might have been correct. Not only is Mirio going against Overhaul himself, but also his right hands from the Shie Hassaikai who are also incredibly powerful. Yet Mirio still manages to get the upper hand against all of them even after being shot.
The action on this episode was amazingly animated, as it has been this whole season of My Hero Academia so far. I am a huge fan of how this fight was portrayed. This episode was so fast-paced it actually felt so short. The hope in Eri's eyes when he finally gets her and promises that he will make sure she is no longer sad was heart-wrenching. And seeing Mirio hold his own as a hero against Overhaul was simply amazing—a true show of what a hero is and should be: humble.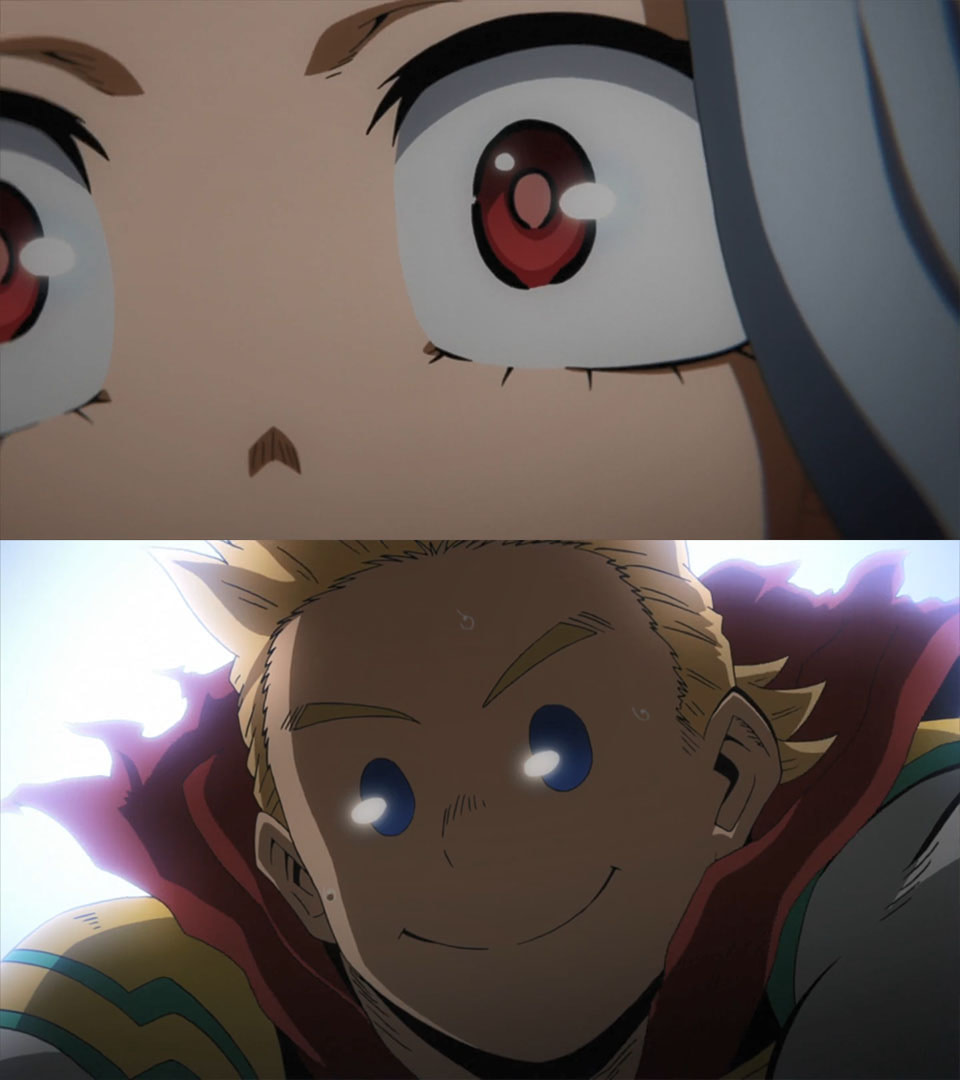 I am not going to lie—this episode had me nearly screaming while watching this battle. Then, seeing Mirio run to catch the bullet before it hit Eri, made me cry. Yet, even after losing his quirk, he still puts up a fight. To be honest, here is where it gets weird as there is no indication that there is a cure for this thing the Shie Hassaikai has come up with. I am very interested in seeing this story play out opposite as Deku's does—it seems Mirio now has to get used to being a normal person after having had his quirk all his life. Though at the same time I will forever hope they do come out with a cure.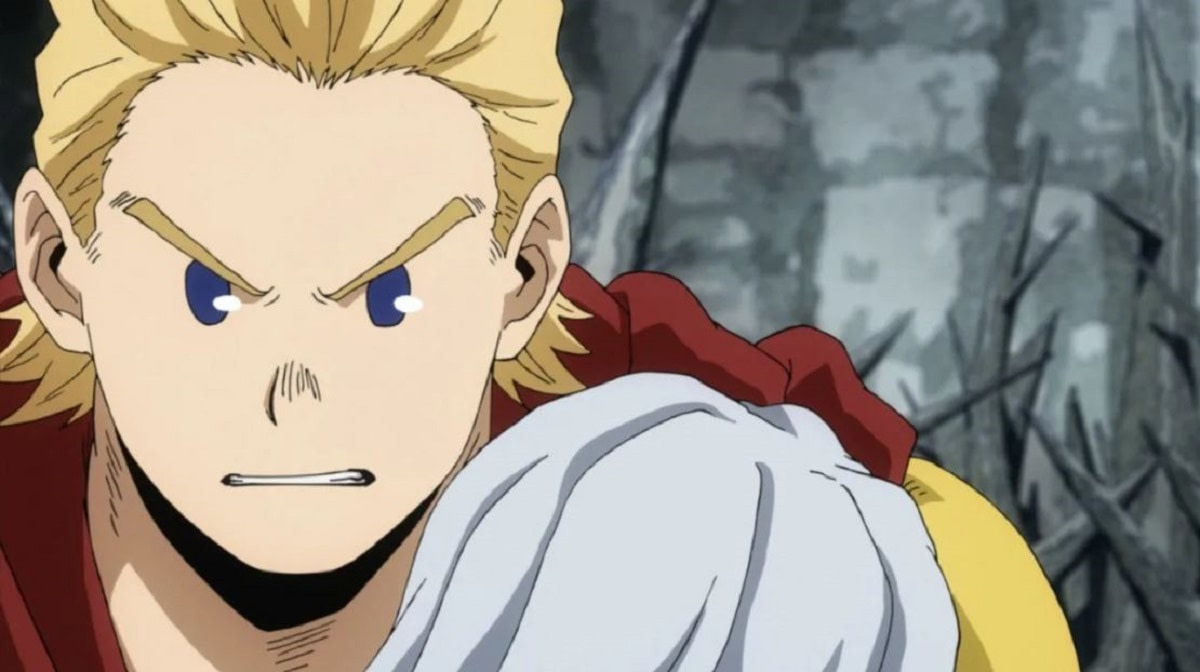 After a rollercoaster of a season for My Hero Academia, this has to be the best episode they have come up with. At least one of the top three. While I know the main story is how Deku becomes the number 1 hero, it is amazing how they have fleshed out so many other characters around him that have you rooting for them as much as you root for Deku, if not more. I cannot wait for the next episode though, and hopefully see Deku facing Overhaul now.