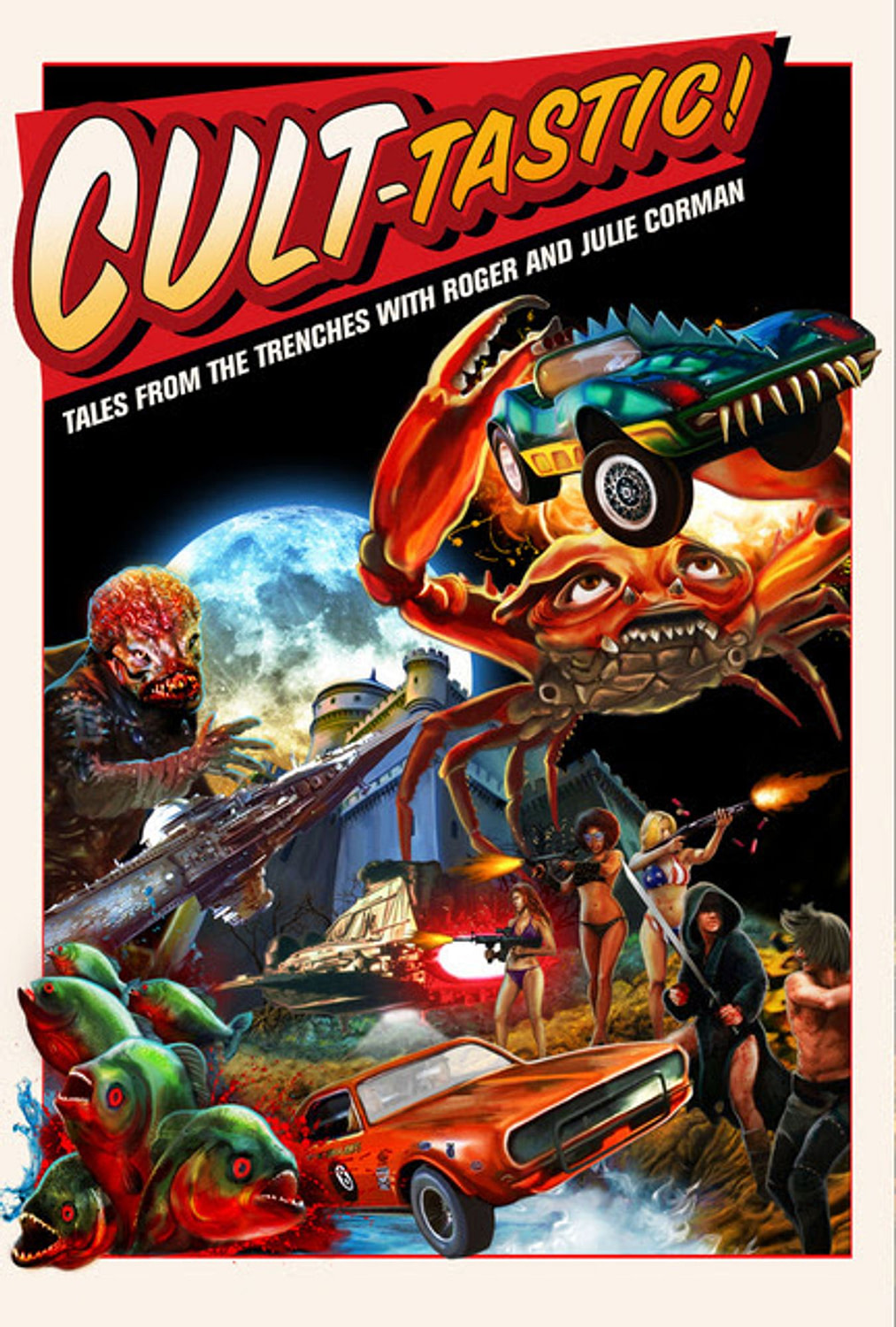 This week we talk with Roger Corman, who with wife and filmmaker Julie Corman are the focus of the new Shout Factory series Cult-tastic: Tales From The Trenches with Roger and Julie Corman. An extraordinarily prolific director and producer, Corman occupies a unique place in Hollywood history, because as much as he was responsible for many notable films from House of Usher to Piranha, he also acted as mentor and career catalyst for a diverse array of talented filmmakers like James Cameron, Ron Howard and Joe Dante. Corman shared with the Castle his philosophy that film is a unique kind of art: whereas most other artistic endeavors might allow the artist to work on his own, even a low-budget film is a large endeavor that takes money for actors, equipment, and crew. So the artist must be a businessperson and vice-versa. We chatted about such films as 1960's House of Usher and the professionalism of Vincent Price, cult classic Dennis Hopper film Night Tide, in which Hopper plays a sailor killing time in Santa Monica and falling for a woman who might be a murderous mermaid, and the reliability of Corman fave Dick Miller, who starred in Corman pictures from Apache Woman (1955) to Piranha (1978) and more. For the new series, Roger recorded recollections about his films while Julie Corman sheds light on the creation of cult classics like the Richard Benjamin/Paula Prentis horror-comedy Saturday the 14th. Between the two of them it's a broad look at classics of thrillers, science fiction, fantasy, biker action, and horror. Remarkably, Corman acknowledges that even he is sometimes taken by surprise by which work rises to the top to be considered a classic.
Shout Factory TV's Cult-tastic: Tales From The Trenches with Roger and Julie Corman premieres November 15 on Amazon Prime's Shout Factory channel and runs 13 episodes.
Listen here:
Listen on YouTube:
Check out the Trailer:
Castle Talk Podcast Links:
Join us over on Facebook to chime in.
The show is hosted here. Get our RSS Feed. Subscribe at iTunes. Listen on Stitcher. Or watch on YouTube.
Twitter: jasondhenderson.
The Team: Hosted by Jason Henderson, editor of the Castle of Horror Anthology and Young Captain Nemo, and creator of the HarperTeen novel series Alex Van Helsing.