Bethesda Softworks released a new major update into Wolfenstein: Youngblood today, which includes a new mission and additional content. The 1.0.7 update has new abilities and pep signals, as well as new treasure hunt missions and different maps to explore. Basically, it's a new extension of the game without it being full-on DLC. Here's a little more info and a trailer from the devs of what's been added to Wolfenstein: Youngblood.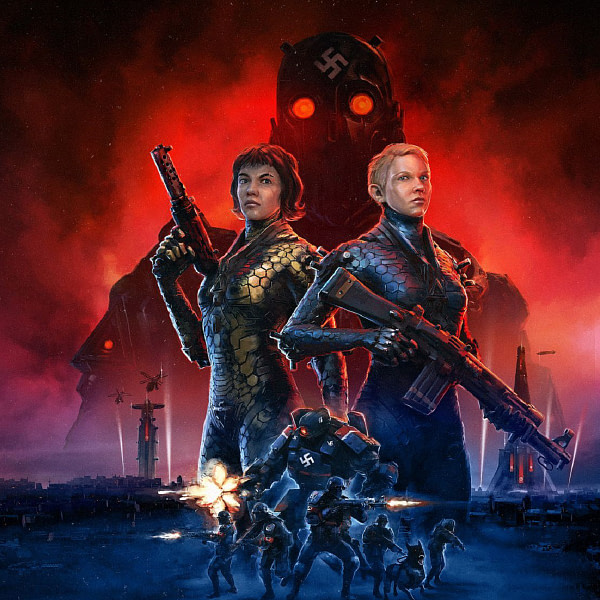 New Mission: Treasure Hunt – Studying the artifacts from Lab X has revealed the location of a second Da'at Yichud chamber. The Nazis who have already staked their claim in the chamber have been unable to unlock its secrets, maybe a couple Nazi hunting badasses can unlock the mysteries inside? This is an endgame mission with a suggested player level of 40, so players can expect a challenge!

New Mission Type: Treasure Maps – Once you tackle the Treasure Hunt mission, players will unlock the ability to see Da'at Yichud Artifacts within the game world. Locating a number of maps scattered about will unveil the location of an artifact, granting players a number of rewards.

New Abilities – Whether you take the new Silent Killer ability to stealthily slip back into cover after an assassination or the Resilience ability to be able to shirk off explosive damage, 1.0.7 brings players several new abilities to work into their playstyle.

New Enemy Types – Take on the new teleporting Wurmlochsoldat, turret-mounted Turmhund, and the Electrodrohne Tesla drone while you search for the newly revealed Da'at Yichud chamber.
Explore ALL NEW areas of Paris in #Wolfenstein: Youngblood Update 1.0.7, our biggest content update yet, now LIVE on PC, PlayStation 4, and Xbox One; and coming soon to Switch! https://t.co/bX13XLu5m5 pic.twitter.com/P6iXrDFaNK

— Wolfenstein (@wolfenstein) November 12, 2019