One more tonight… from the Avengers side of the fence.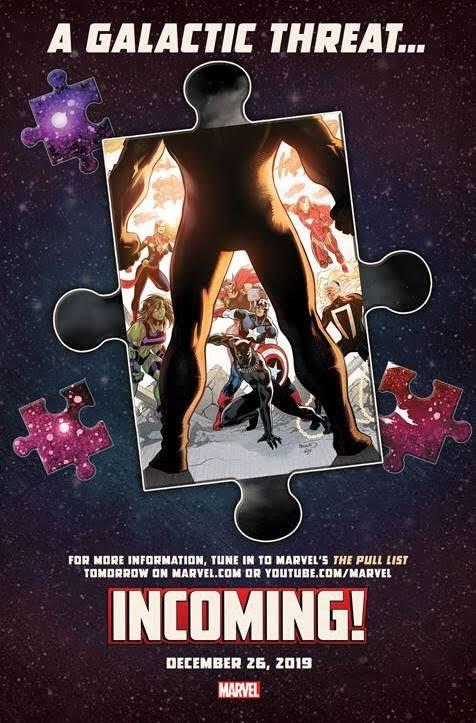 The rest will be pulled out tomorrow on Marvel's Pull List video…
Another day, another part of Marvel's Incoming puzzle, their big new Point One-style anthology for December 26th, leading into whatever it is Marvel has planned for 2020. And this has the Champions clustered around a TV screen featured what appears to be a politician at a podium making the sign of… well what? Middle and ring fingers together? A Reverse Spock? Any ideas?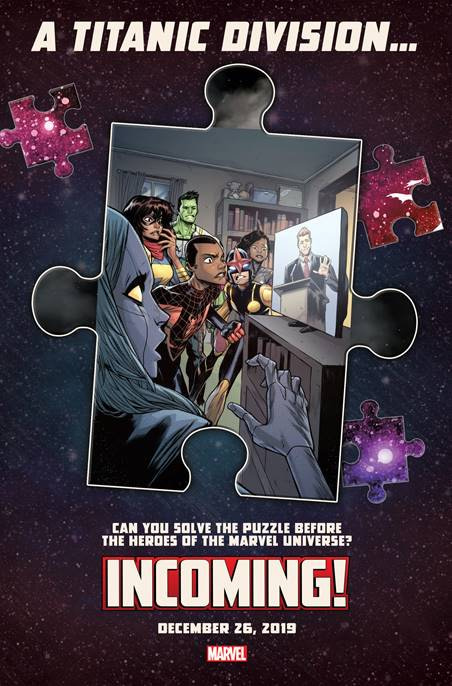 They join Professor X, Apocalypse and Magneto, straight from House Of X and Powers Of X…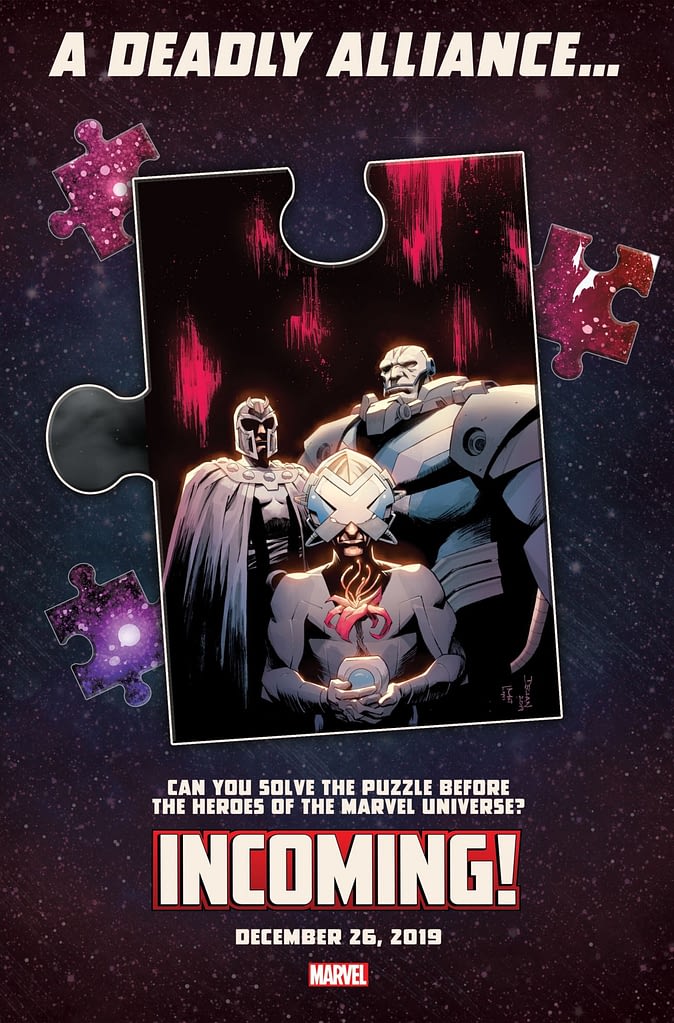 To be added to 2-Faced and the Masked Raider…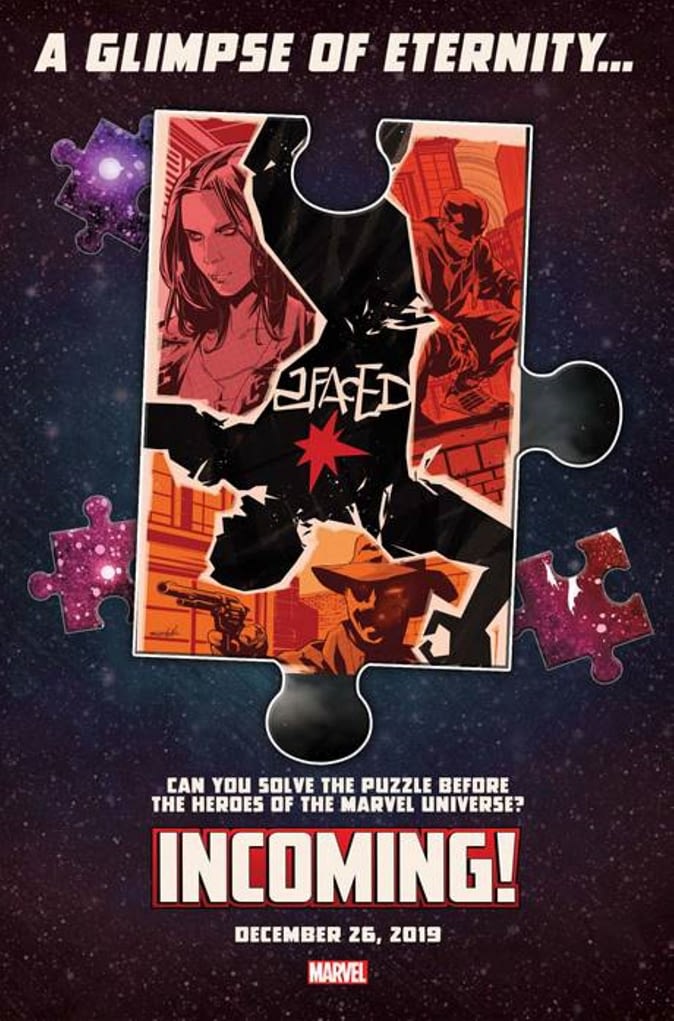 A big whodunnit for the Fantastic Four, Iron Man, Black Panther, Captain Marvel and Valkyrie…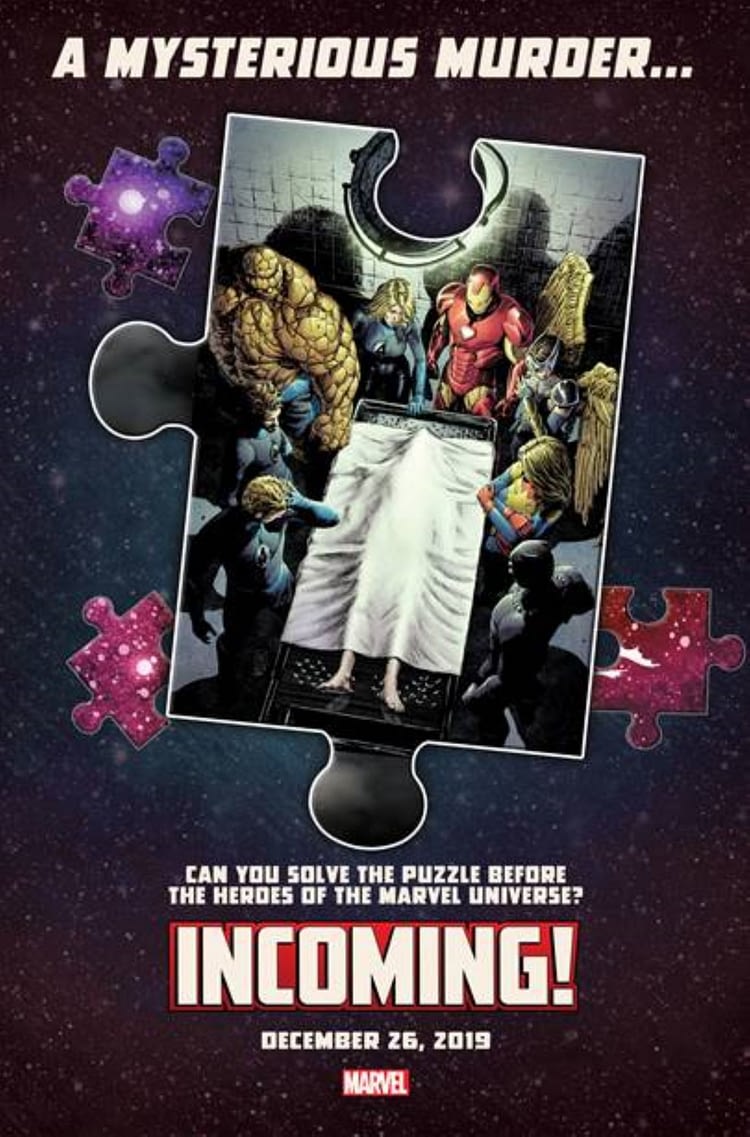 …and a cosmic battle for unity with Hulking and the Kree/Skrull Empire…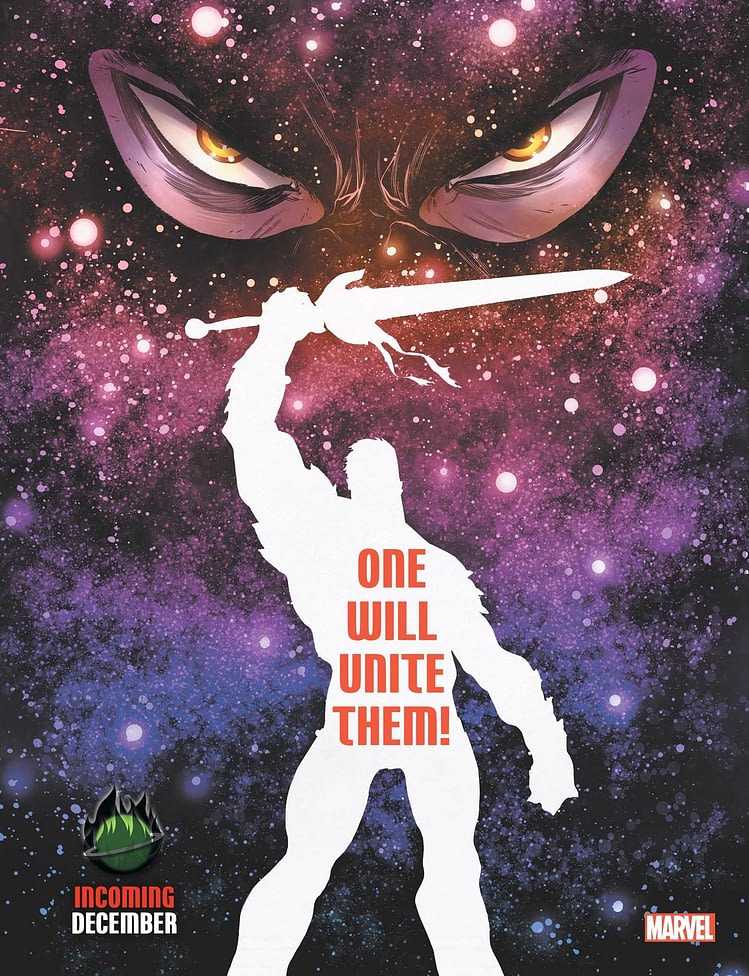 More to come no doubt…