NYCC is scheduled for October 3rd – 5th so the collector hunt will begin once again. Most of these Funko Pop NYCC Exclusives will be shared and it's usually the same locations every year. Some will be NYCC only exclusives like Purple Chrome Batman and a couple of others that will be disclosed a little later on. However, most will be released at either Gamestop, FYE, Barnes and Noble, Funko Shop, Walgreens, Amazon, Walmart, and Toy Tokyo online. Most will have in stores starting Thursday the 3rd or Friday the 4th and in the past, Thursdays were the days for these releases. Recently it's been moved to Fridays, so stay vigilant for dates.
From my experience Walmart, Funko Shop and Toy Tokyo are the hardest ones to get online. This is usually due to either the rarity of the Funko POP or the small stock online. Toy Tokyo in the past has released singles of their exclusives but recently they have only dropped bundle packs. This isn't the best strategy I would say as it does force you to buy a lot of Funko POPs you don't want for a lot of money. This year I think the hardest one to lock down from them will be Baseball Man from The Warriors, one that I will be activated hunting for.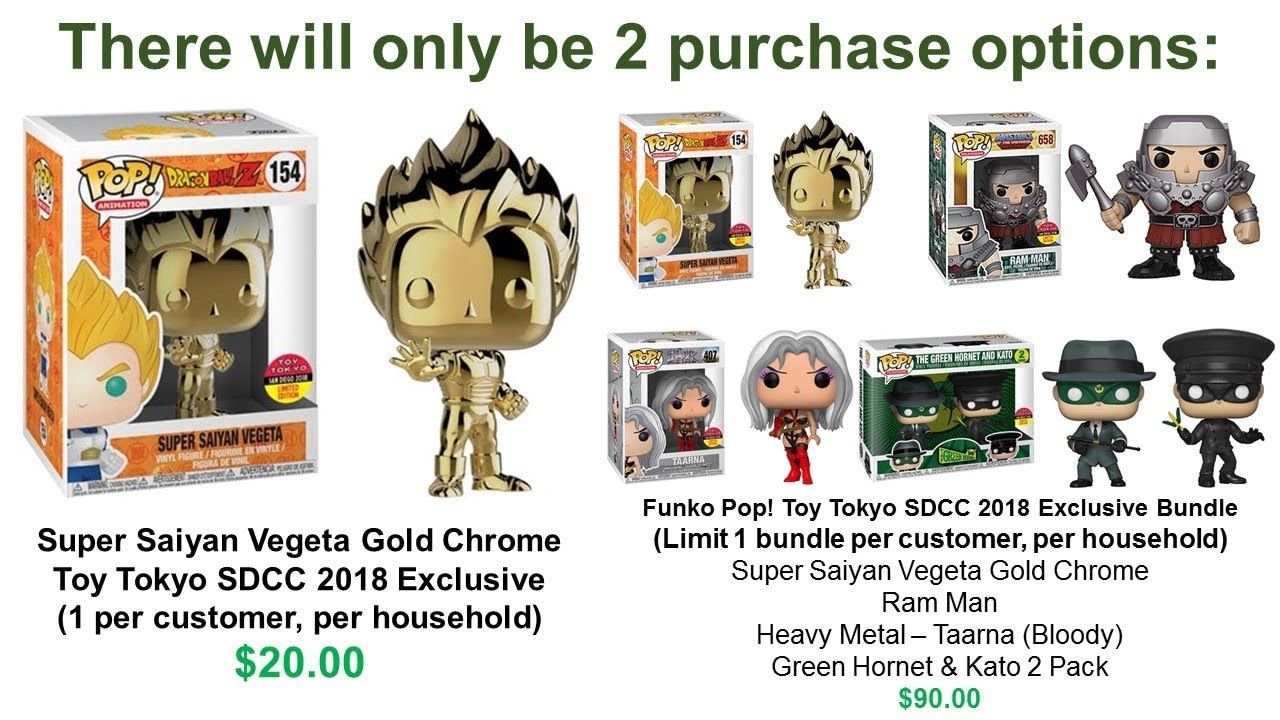 As for conditions to receive your Funko Pop in mint, this is mainly for Funko Box collectors. This has always varied in the past but it seems to be company related. Most collectors now have been known to buy at least 2 of the pop they want. This way it forces the company to put them in a bigger box given them better protection. BEWARE Walmart and Walgreens had a lot of issues for SDCC. They shipped them in bags and they were destroyed on arrival. Toy Tokyo did have a warehouse issue for SDCC and it did leave boxes of Funko Pops will dings, dents, tears or worse. NYCC Funko Pops will most likely be the same this year so be prepared.
Remember we are all collectors here so be nice to everyone. In the past there have been a lot of issues in-store with people buying all the can, to be what we call a "Flipper". A flipper only buys to make a profit, they will buy let's say six Hot Topic Prison Mike's and double or triple the value online. They aren't a collector they are just in it for the money. This makes it harder for real collectors to obtain some of the figures they want.
Over the year these releases have been more accessible online and a lot Funko communities on Facebook and Twitter post links to help you get the one you want. The thrill of the hunt is part of the game so be ready and prepared to click that add to cart button. NYCC Funko is coming! Happy Hunting!