Bleeding Cool reported on the existence of the Generations: Asterix volume, celebrating 60 years of the best-selling comic book in the world, and we also helped the publisher track down and recruit a few British and American creators to help contribute to the tribute book. That included Frank Cho, Charlie Adlard, Terry Moore, Kaare Andrews and Ian Churchill.
Well, Ian Churchill just got his comp copy from the publisher… and a mighty beast it is, too.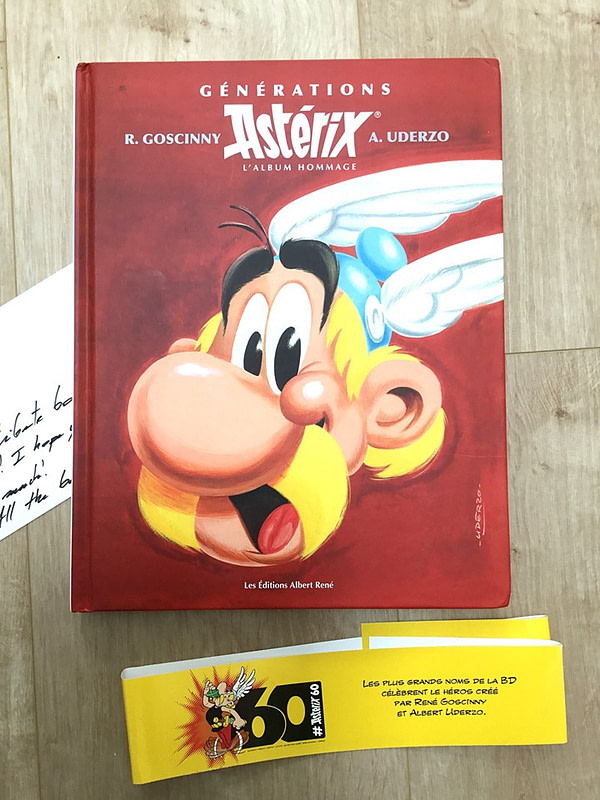 Here's a look at Ian Churchill's page.
Here's a look at the creator list…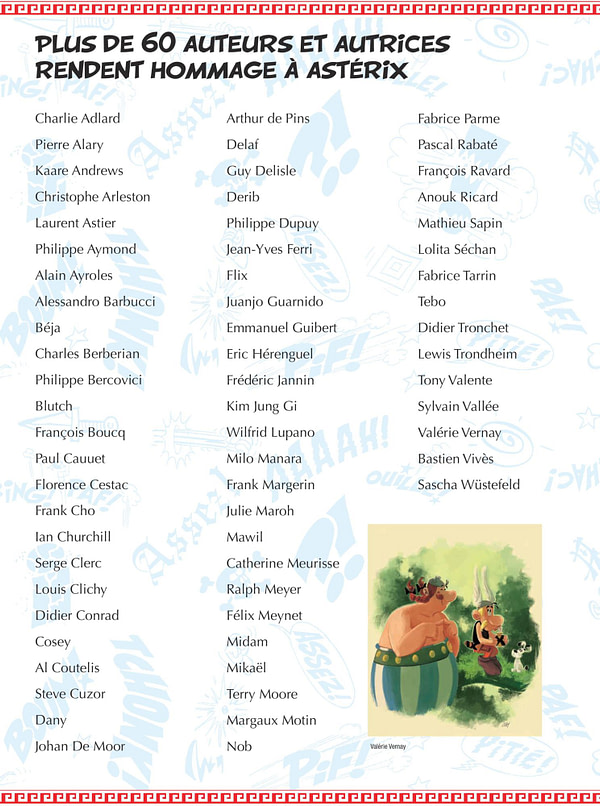 And a couple of the historical pages.
Here's the Ian Churchill page in English…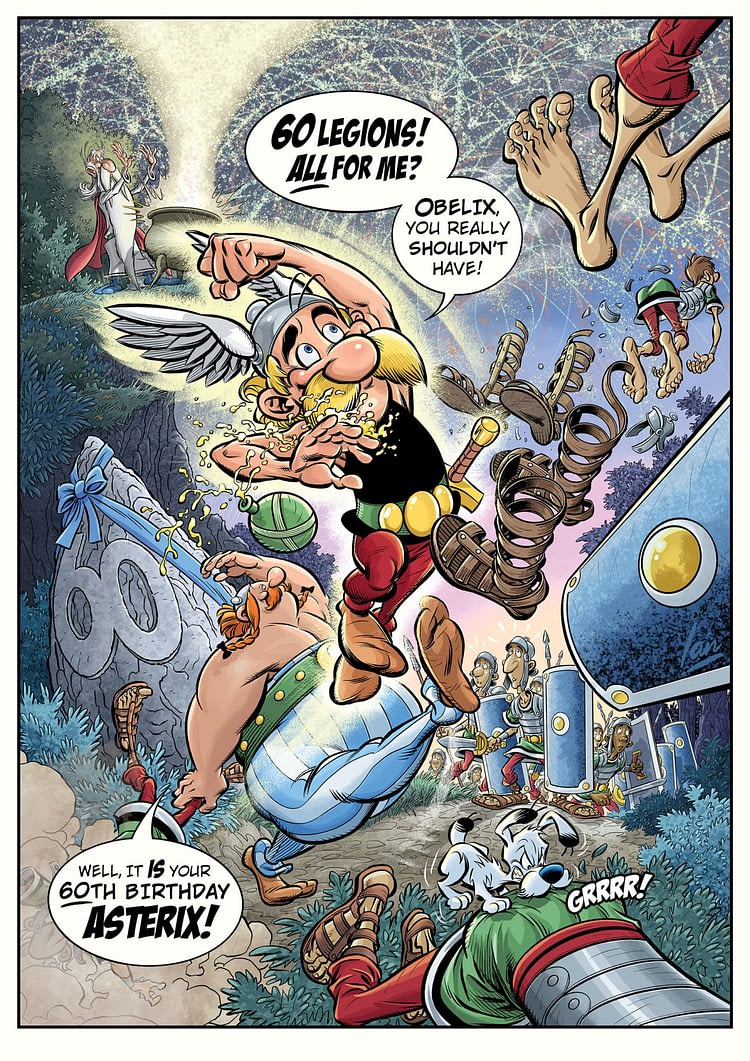 And from Frank Cho…