Frank Cho is in London this week, with friends, for a variety of Sherlock Homes-related events. He's just signed a bunch of his work at Forbidden Planet, but he's finding all sorts of distractions.
Such as palling with Britain's Head Geek, broadcaster, comedian and host Jonathan Ross, and his eye-watering gallery of original comic book and fantasy artwork. Both in his home and his studio.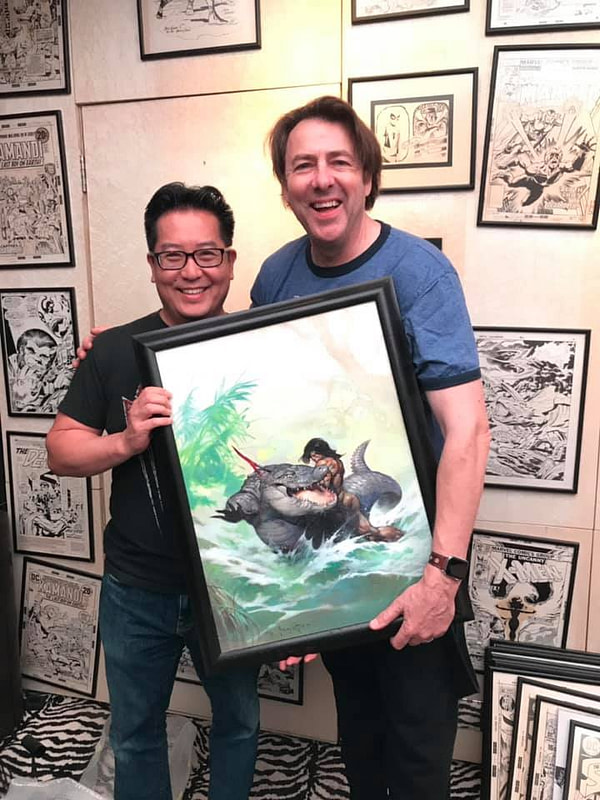 And getting to hold a Frank Frazetta original while surrounded by original art from John Byrne, Jack Kirby, Steve Ditko and more. You may begin your own weeping now.
It's always good to have somewhere to keep all your stuff…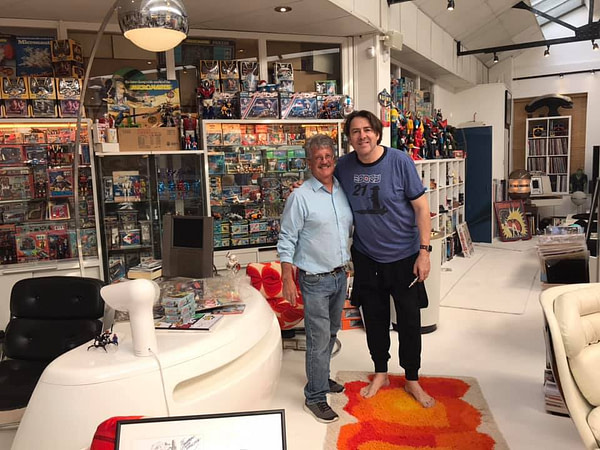 He's not the only visiting celebrity to receive the royal Ross tour. Eminem made the British papers when he popped by for similar reasons… and Jonathan has given people sneak peeks over the years…
View this post on Instagram
View this post on Instagram
View this post on Instagram
View this post on Instagram
View this post on Instagram