The current Doctor Strange comic book series by Mark Waid and Jesus Saiz has been the subject of a number of delays. It's not the only such Marvel comic book suffering such at the moment, Fantastic Four, Tony Stark: Iron Man and Captain America have suffered similar, and now it appears that the series is to conclude, even while it remains critically acclaimed and a decent-enough seller.
Bleeding Cool gets the word that some of this may be played for and got. The delays have been in place to eke the series out and to make plans for whatever is to come at the end of the year – because whatever the big event from Marvel Comics in December is, Doctor Strange will be involved. So while there are no Doctor Strange comic books solicited for October and November, I am told to look for something Doctor Strange-related launching big at Marvel in December. And a new Doctor Strange comic book spinning out of it, either in December or at the beginning of 2020.
Could it be in the pages of Incoming? Maybe.
Here's a look at the Doctor Strange comic books still lined up.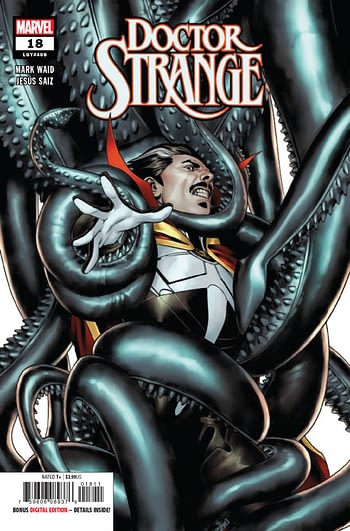 DOCTOR STRANGE #18
(W) Mark Waid (A/CA) Jesus Saiz
• Stephen Strange is back on Earth after his Multiversal odyssey with Galactus and Clea.
•  But is the Multiverse done with Doctor Strange?
•  A truly terrifying villain is working their way into the Marvel U via a small house in Kansas, in the issue that will have people talking for years! Rated T+In Shops: Aug 28, 2019 SRP: $3.99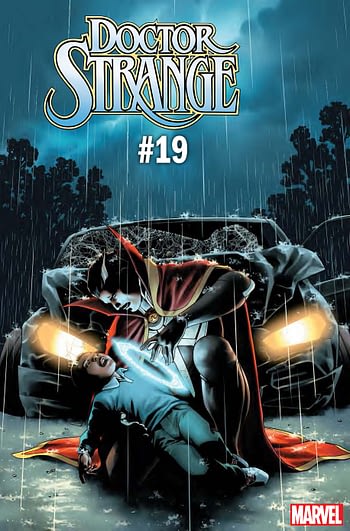 DOCTOR STRANGE #19
(W) Mark Waid (A/CA) Jesus Saiz
• Doctor Strange's life was changed by a car accident in upstate New York.
•  A new accident is going to change Stephen's life in just as big a way. Rated T+In Shops: Sep 11, 2019 SRP: $3.99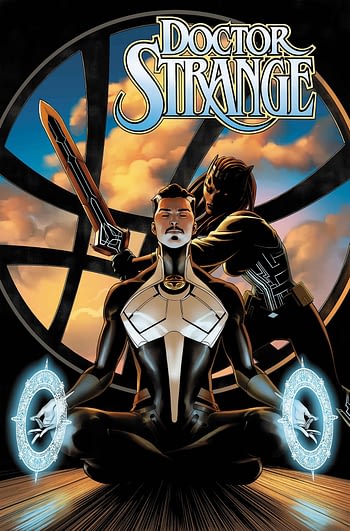 DOCTOR STRANGE #20
(W) Mark Waid (A/CA) Jesus Saiz
• An event so epic shakes Doctor Strange to the core and makes him completely reevaluate his life and role.
•  This event is so huge that it makes this the LAST ISSUE OF DOCTOR STRANGE! Rated T+In Shops: Oct 02, 2019 Final Orders Due: Sep 09, 2019 SRP: $3.99
Enjoyed this article? Share it!