UPDATE: since publication, it appears that Marvel comics have withdrawn the following comic book from sale. The original story as previously published runs below.
Last year, longstanding famed comic book writer Gerard Jones pled guilty and was sentenced for six years for crimes relating to child pornography possession and distribution. 
As a result of charges being made, DC Comics who had published much of his comics work, began pulling upcoming collections of his work from their schedules. Since then individual issues have also been removed from ComiXology and the DC Comics digital app, such as all but two of his issues of Justice League Europe.
So it was a surprise to some to see Marvel Comics solicit in their dollar copy True Believers line one of a number of Hulk titles for September Hulk 2099 #1 reprinting 2099 Unlimited #1 from 1993 written by Jones.
Possibly an oversight? Or is this not as much of an issue for Marvel as it is for DC? Marvel only has three of his Wonder Man issues on ComiXology , and none of his Hulk 2099…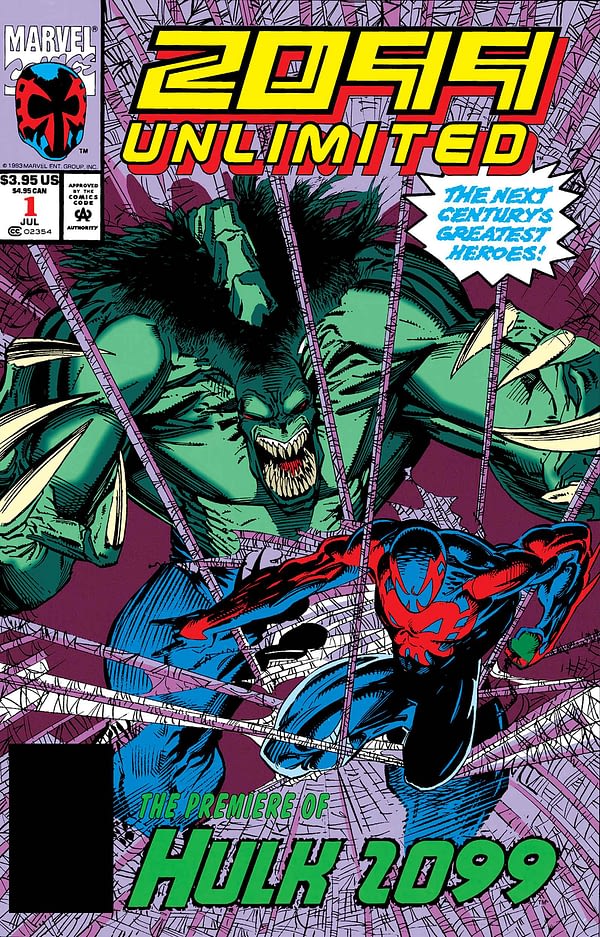 (Last Updated
July 1, 2019 5:17 am
)
Related Posts
None found