This morning, Team17 officially announced they will be releasing Automachef for both PC and Nintendo Switch on July 23rd. The game will put you in the shoes of a small diner owner who has chosen to automate everything in the place so as to not hire staff. But how exactly are you going to make everything work while managing the customer load and food choices? Check out the trailer and details below as we wait for the game to come out next month.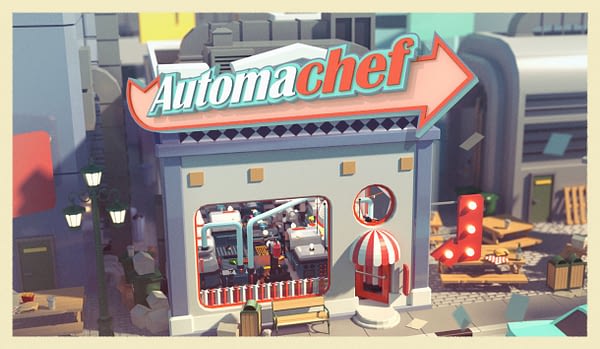 Three tasty modes! Take on the campaign levels, build a business in Contracts Mode or play untethered in Test Site Mode
Feisty robots! Well, robot. Throughout your time in Automachef, you will be accompanied by Robert Person, who will offer you help and abundant charm.
Machines! From the order reader to the assembler and everything in between, you must tell each machine what it needs to do (they can't think for themselves…yet)
Human food! Whether it's cheeseburgers or salads, each recipe requires different machines with different commands to make it… and don't even get me started on combo meals!
Blueprints! Created the perfect production line? Save your plans as blueprints to use in future kitchens.
Enjoyed this article? Share it!