The following poll was sent out to Marvel Unlimited subscribers this week, ahead of today's Father's Day. With a choice of Marvel fictional parental figures to vote for…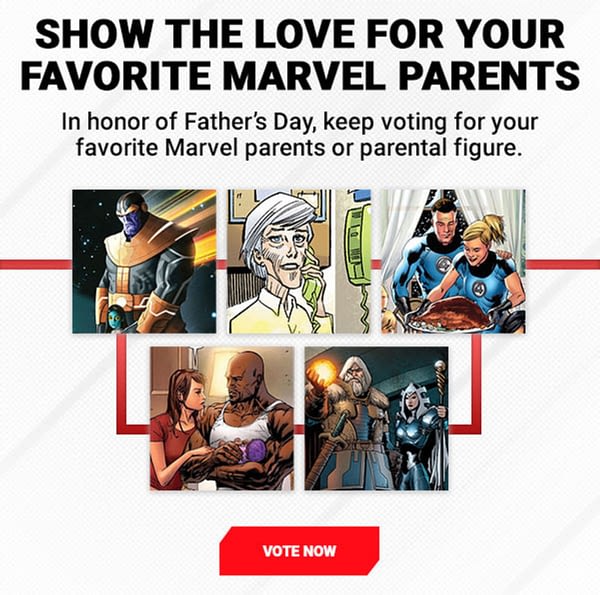 Some may take issue with Odin, and Luke Cage and Jessica Jones certainly have had their ups and down. Aunt May will have fed Peter Parker's insecurities with her hatred of Spider-Man and Reed Richards has certainly been a distant figure, and made some decidedly dodgy decisions regardng Franklin.
But Thanos? Thanos? Who repeatedly tried to kill Thane, Nebula and Gamora. And who so inspire Gamora to strike back, thus: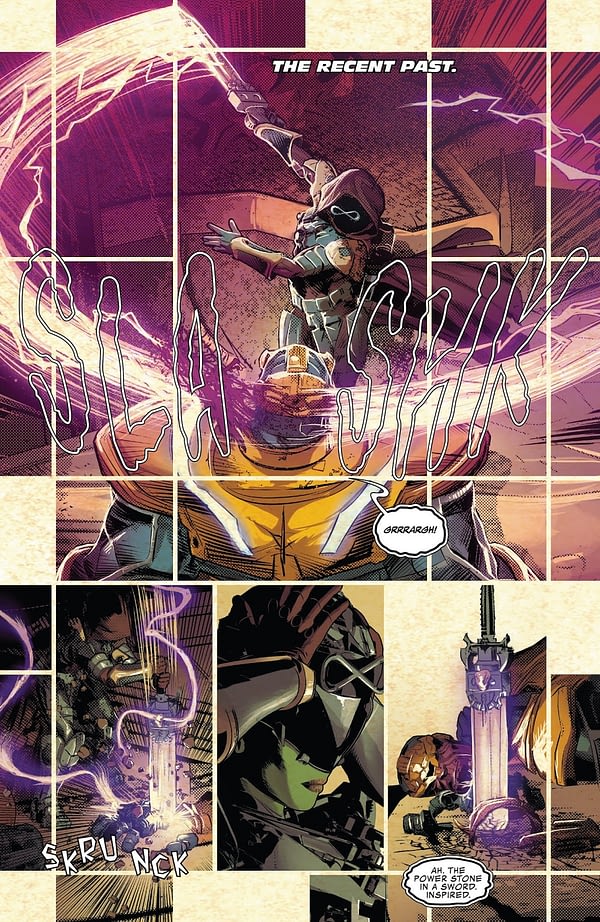 Still, what with the ay democracy has been going of late, maybe Thanos could have grabbed the lead, after Aunt May and Reed Richards split the vote?
Enjoyed this article? Share it!