As fans of Vince Gilligan and Peter Gould's Breaking Bad prequel/sequel/parallel series Better Call Saul patiently await the show's fifth season return in 2020 (yeah…we know…) series star Rhea Seehorn (Kim Wexler) opened up about her thoughts on both the series and Kim's futures. In a sit down interview with the L.A. Times as part of their "L.A. Emmy Chats" series, Seehorn covered a number of topics, from the possible mutually toxic influence Jimmy (Bob Odenkirk) and Kim have on each other to the importance of not underestimating a woman who is much more complex and layered than viewers realize – at least so far.
Here's the interview, followed by some of the highlights:
● For Seehorn, there are much worse fates that could await Kim that death pales in comparison to:
"There are ends to Kim's story that at this point would be worse than death. Some of those would be quite tragic. There are stories I could envision where she stayed with Jimmy and became something that's tragic."
● With the way Jimmy and Kim have evolved over the course of four seasons, viewers are left wondering if the two of them ending up together truly is a "happy ending":
"They did a really smart thing with making sure that none of the characters are fixed points in space. Kim's not this stock, saintly character. She's moving at her own pace and sometimes jaggedly so. The question of what those two would do is different now than it was in Season 1."
● As Seehorn sees it, the dynamic between Jimmy and Kim isn't as cut-and-dry and some might think – there are questions raised that don't come with easy answers:
"Would Jimmy have become Saul if he never met Kim? Would Kim's trajectory be the same, different, or how would it be different if she never met Jimmy? They're good questions that I think are quite philosophical and interesting to think about."
● As for last season's finale? Seehorn cautions viewers from assuming they know how Kim will handle Jimmy's "transformation" – it's a little more complex than that:
"That was a complex ending that was fun to play. It's alarming and then also the fact that she felt scammed. And now she doesn't really understand what he's doing with the Saul Goodman thing, but at the same time, they've been smart to never make … Kim is not dense. She's not being snowed. So the gulf between how well they actually know each other has been growing, and that's sad and alarming.

It remains to be seen what that full reaction will be. And where is he going with that? Because sometimes people will say, "I just can't imagine Kim would stay with somebody that would order a hit on someone." I'm like, "Well, Kim hasn't seen 'Breaking Bad.'" I can't play that. [Laughs]"
AMC's Better Call Saul is currently in production on its fifth season, expected to premiere early 2020.
During an interview with Vulture in April, Sarah Barnett, president of the entertainment networks group at AMC Networks (AMC, IFC, SundanceTV, and BBC America) was asked about the Breaking Bad spinoff's fifth season return – and that's when she revealed the wait: "We said on our most recent earnings call that the series would come back for season five next year."
Which would mean the earliest the series would return would be early 2020 – and the reason? To make sure the creative team has the time they need to craft the vision they want: "Yes. It's driven by talent needs, which we would not override if it would result in a worse show."
Barnett also confirmed that Better Call Saul was getting close to the point where it would hand-off to Breaking Bad storyline-wise – something the writers have been planning for all along:
"Well, we know clearly the end was already written before the beginning began. [Laughs.] The writers, they have a very particular, very clear sense of the arc of their show."
As for where the upcoming fifth season places towards reaching the end of the Better Call Saul story: "We're certainly getting closer to it."
So What Can Viewers Expect from "Better Call Saul" Season 5?
Series co-creator Gould offered EW some initial insights during a December 2018 interview: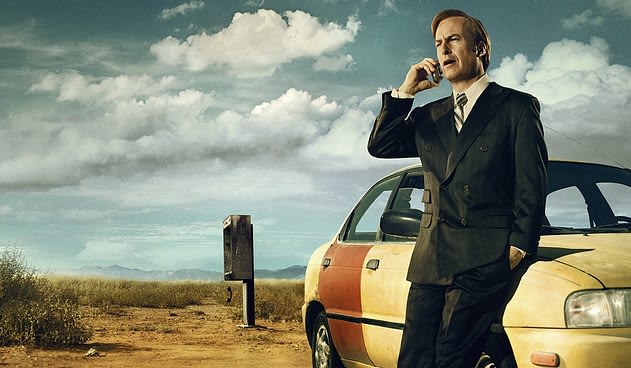 ● Now that Jimmy's enjoying wearing the Saul mask longer and longer (or Saul's hating wearing the Jimmy mask any longer than he has to), what's the next stage in Saul's "evolution"?
"It seems like Jimmy's first move is to try to leverage all the contacts he has in the world of selling drop phones. But don't forget, he also knows the vet [Caldera, played by Joe DeRosa], and the vet is sort of Craig's List for the underworld in Albuquerque. So he can get quite far. The question is: how does he establish a reputation as not just a criminal lawyer but a criminal lawyer? And what does that mean to him at this point? Because situations may require him to do things and turn a blind eye to things that Jimmy McGill would not be able to stomach."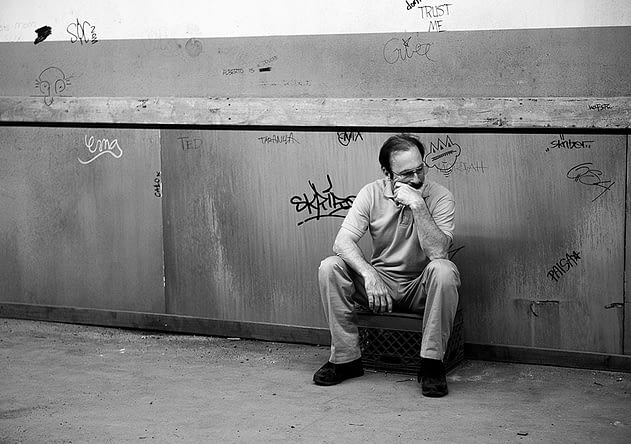 ● While it's easy to get lost in the Jimmy/Saul dynamic, let's not forget about the third "character" in play here: post-Breaking Bad Jimmy alter-ego/Cinnabon manager Gene Takovic. Sounds like "Gene" has a fan in Gould…
"I am very, very interested in Gene Takovic. In some ways, Gene is very enigmatic. In some ways, he's the opposite of Saul Goodman because he speaks so very little, he's so afraid. But I'm fascinated by that situation and by the question of: is there still any chance of redemption or ray of light in this guy's life after all the terrible things that he's done, now that he's run away and hidden himself in Omaha?"
● With talk of Walter White (Bryan Cranston) and Jesse Pinkman (Aaron Paul) appearing on the series soon and confirmed-then-unconfirmed reports of a Breaking Bad movie set after the series finale – or possibly before, explaining the delay (???) – Gould would be interested in revisiting the Breaking Bad era again as they did during season 4 – as long as it works for the story:
"The question for us is always: are we telling the story of Jimmy McGill and Mike Ehrmantraut and Kim Wexler? And if showing scenes during the course of Breaking Bad add to that story or are important to that story or turn that story, then I think we should do them. But I don't want to dip in to Breaking Bad just because we can."
● Finally, Gould shared a question that fans should be asking themselves during the off-season – a question that season 5 hopes to answer: "We know who Saul Goodman is, but who is Saul Goodman to Kim Wexler?"