Take a second, really truly take a second, to imagine that the iconic score for Flash Gordon by Howard Blake and Queen was composed in 10 days. This is just one of the factoids you'll pick up by watching Life After Flash, which just hit Amazon.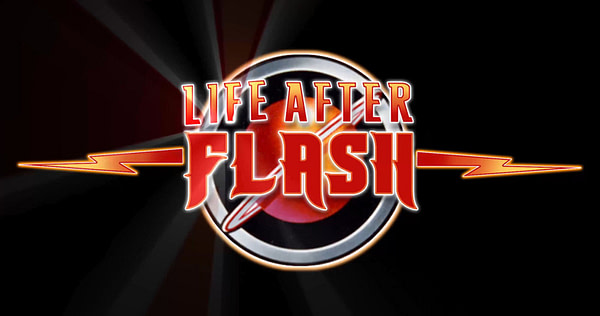 Framed as a talking piece around stars Sam Jones and Melody Anderson, this documentary has some of the absolute best behind the scenes treasure trove of footage and interviews, stuff we've (as HUGE Flash Gordon fans) never seen.
No really- I once did a Flash Gordon cosplay group for Dragon Con 2016 because Sam and Melody were guests, and two of my best friends did outfits too. We did a photo op (I'm the short one there in the Dale Arden pillow fight gown which I fully beaded by hand, General Kala is Lorelei Winter Cosplay, and Princess Aura is Vienna La Rogue), and it was just the BEST. We also ran into TWO OTHER GROUPS with full costumes, and it was just one of those amazing experiences that sharing love of a certain thing can make happen.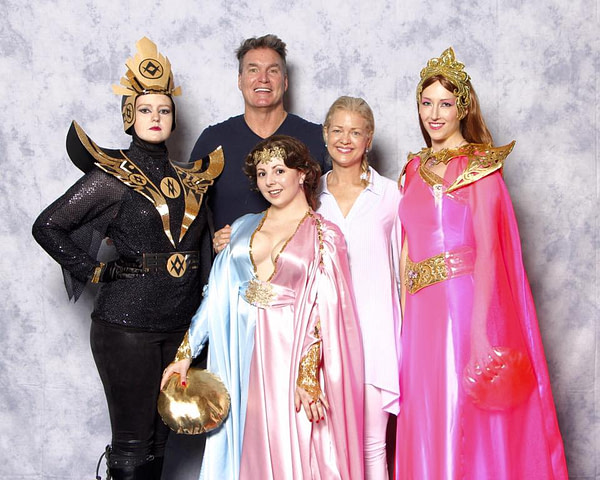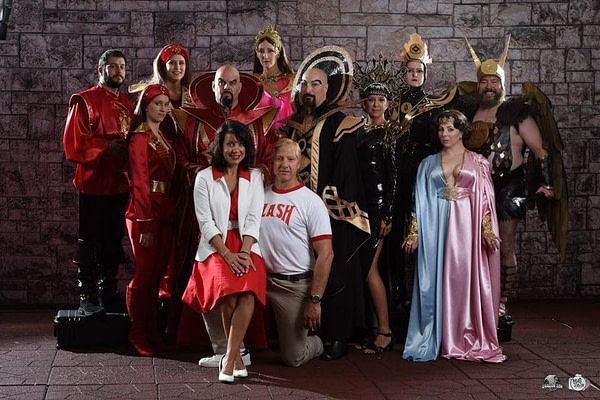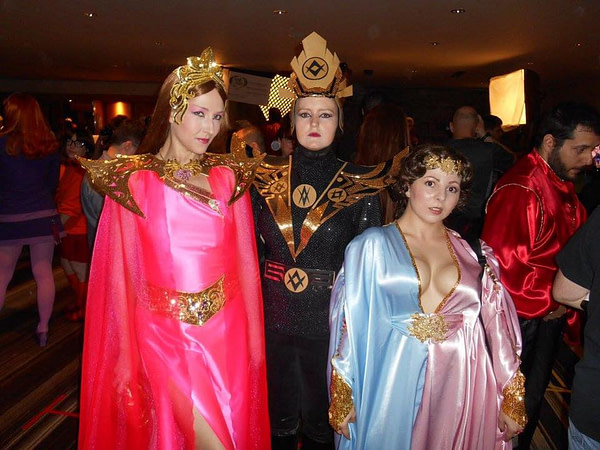 ANYHOW, back to Life After Flash-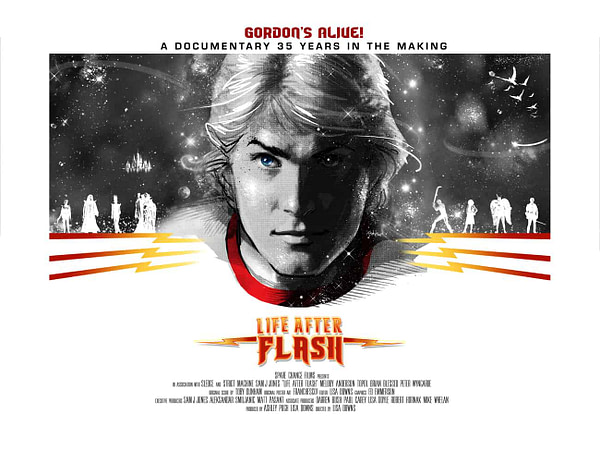 If you've wondered what it was like for Brian Blessed on set in his Prince Vultan Hawkman getup between scenes- he'll tell you ALL ABOUT IT.
Topol admits that he hasn't seen the film since it's premiere in 1980, but speaks fondly of the score.
Peter Wyngarde SINGS, and shares just why Klytus needed a jock strap under all that gorgeous silk.
And there is A LOT of talk of just what type of person Dino De Laurentiis was to work with/for during the production.
Yes, this doc even touches on Jones' decision to not complete Flash Gordon including some reactions from notable folks (like Martha De Laurentiis)  but not "why".
This is certainly a must watch for fans of Mike Hodges film. We're really hoping for some awesome Flash Gordon 40th anniversary items in 2020.
You can check out the documentary on Amazon now, it's free for Prime members.