We reported on this last weekend from the Diamond Retail Summit in Las Vegas, part of the Marvel Comics presentation. That in Powers Of X #1 we would have the most important scene in the history of the X-Men. There was a slide and everything.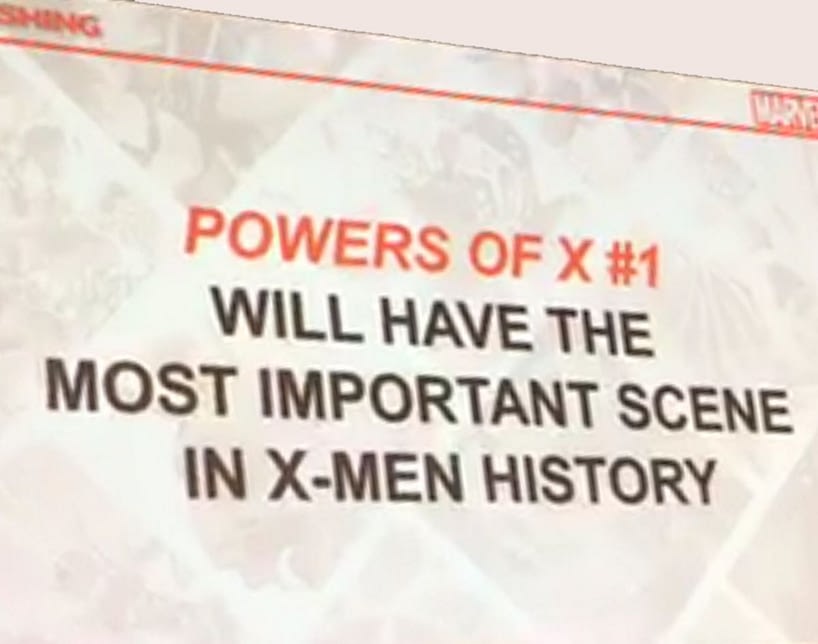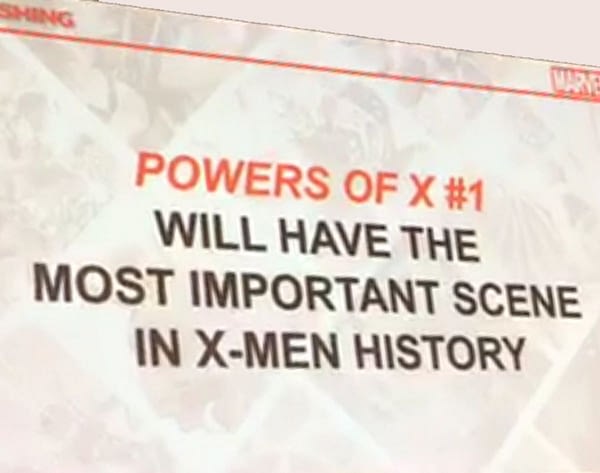 Yesterday, Marvel released this new image to back that up a little.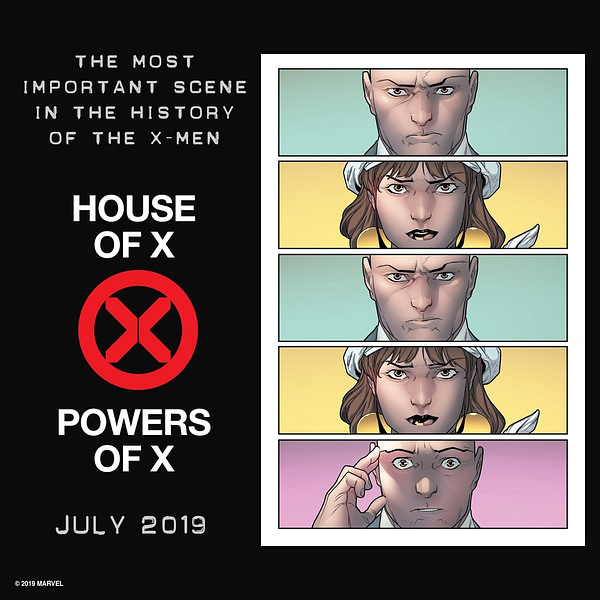 But what's going on? And who is that woman facing a somehow-revived Professor Charles Xavier? Moira MacTaggart? Jean Grey? Rogue? Kitty Pryde even? Well, she does very centrally appear in other released pages.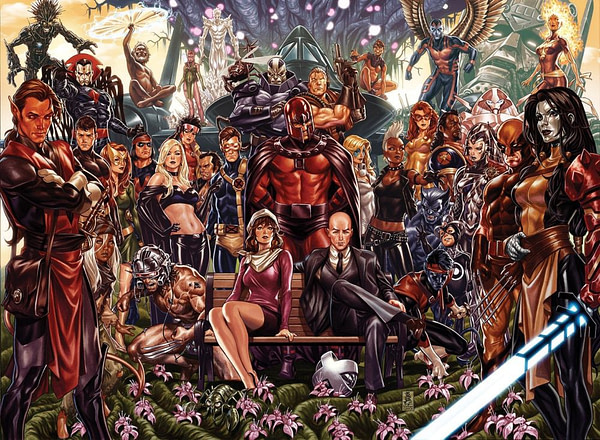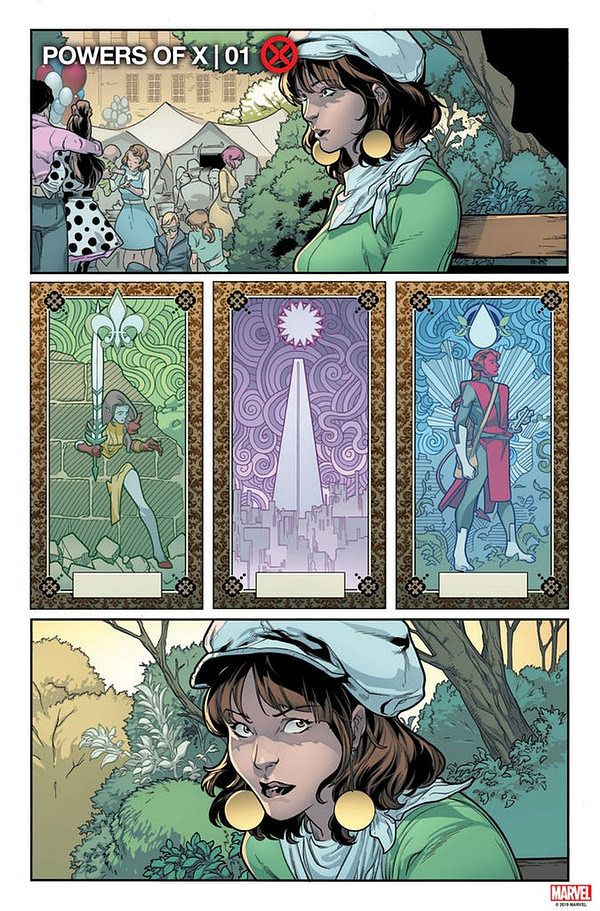 Everyone seems to be presuming she's Moira MacTaggart. And that's a fine guess. But is there any chance she could be Amelia Voght?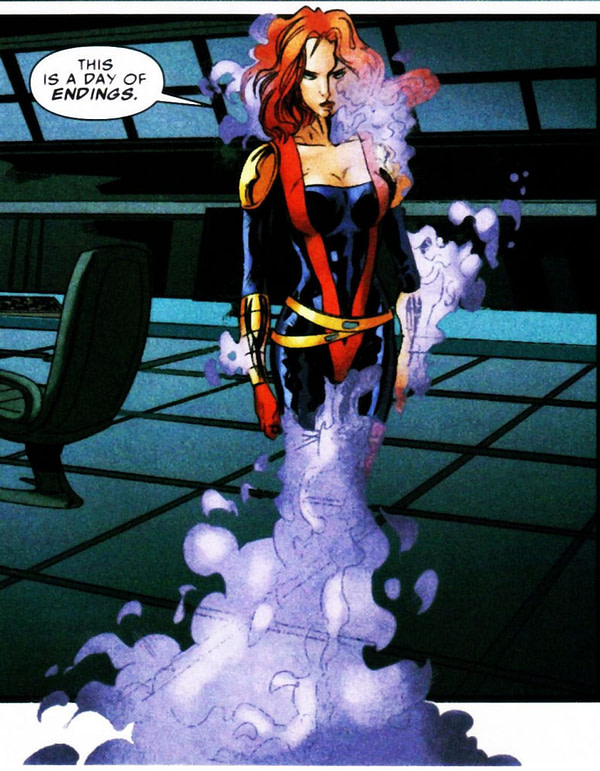 Who first appeared in Uncanny X-Men #300, was created by Scott Lobdell and John Romita Jr as a mist-turning astral plane-teleporting mutant, revealed as a nurse who treated Charles after he lost the use of his legs and became his girlfriend. But who left Charles at the very moment he founded the X-Men and recruited Scott Summers, telling Charles that his plans would doom all mutants.And he also violated her trust by invading her mind, without her permission.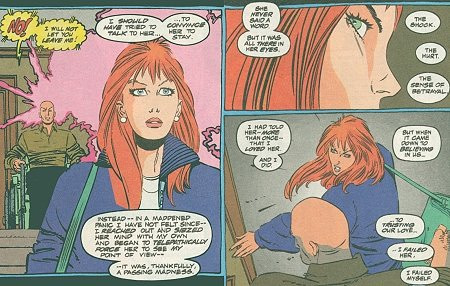 And, unable to believe in his mission, joined Magneto's Acolytes as one of his most trusted lieutenants. Oh and then Charles falls in love with Jean Grey, a teenager who looks a bit like Amelia.
Or at least has reddish hair.  Why do we think it may be Amelia? Well… it's the choice of earrings.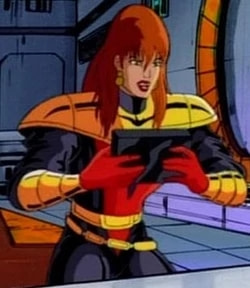 That's it. But could this scene be this another take on that scene before Charles founded the X-Men? Will those scenes now be rewritten with a new perspective?
Or is it that someone who was opposed to him, might that opposition have changed? Might their romantic relationship be about to be re-entangled? Are Charles and Amanda going to get married? Show Kitty and Piotr how it's done?
Dunno. What do you think?
POWERS OF X #1 (of 6)
JONATHAN HICKMAN (W) • R.B. SILVA (A/C)
CONNECTING VARIANT COVER BY MARK BROOKS (2 OF 2)
ACTION FIGURE VARIANT COVER BY JOHN TYLER CHRISTOPHER
VARIANT COVER BY MIKE HUDDLESTON
NEW CHARACTER VARIANT COVER BY DUSTIN WEAVER
CHARACTER DECADES VARIANT COVER BY TBA
VARIANT COVER BY TBA
VARIANT COVER BY TBA
HIDDEN GEM VARIANT COVER BY DAVE COCKRUM
VARIANT COVER BY SKOTTIE YOUNG
BLANK VARIANT COVER ALSO AVAILABLE
FEAR THE FUTURE
Superstar writer Jonathan Hickman (INFINTY, NEW AVENGERS, FF) continues his revolutionary new direction for the X-Men. Intertwining with HOUSE OF X, POWERS OF X reveals the secret past, present  and  future of mutantkind, changing the way you look at every X-Men story before and after. You do not want to miss the next seminal moment in the history of the X-Men!
40 PGS./Rated T+ …$5.99