Kingdom Comics of Vestavia Hills, Alabama, is to close at the end of the month. The store posted to their Facebook page announcing a sale and a closing date at the end of the month. As to their reasons?
We decided not to re-new our lease due to rising costs and an aging base. This is not something we decided lightly, and will continue our online presence here & elsewhere. All of you mean the world to us, and the fact Kingdom was open 16 years is testament to the wonderful friends we have. Stop by, take advantage of the sale, & talk with your friends.
Cue plenty of mournful commentary...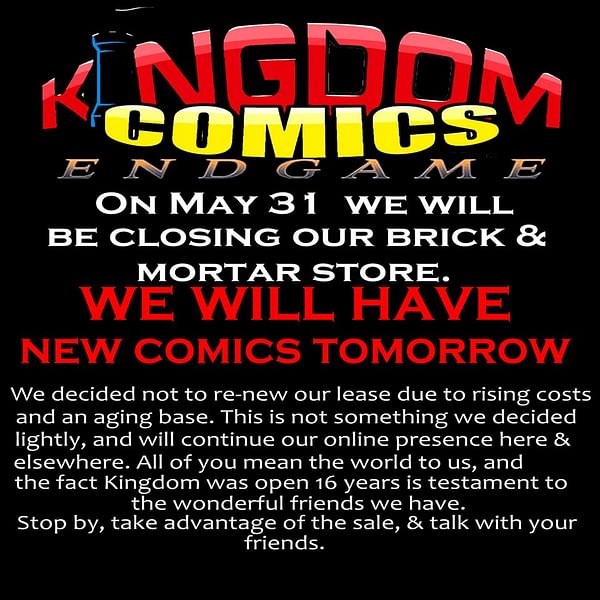 But also? Free comic books.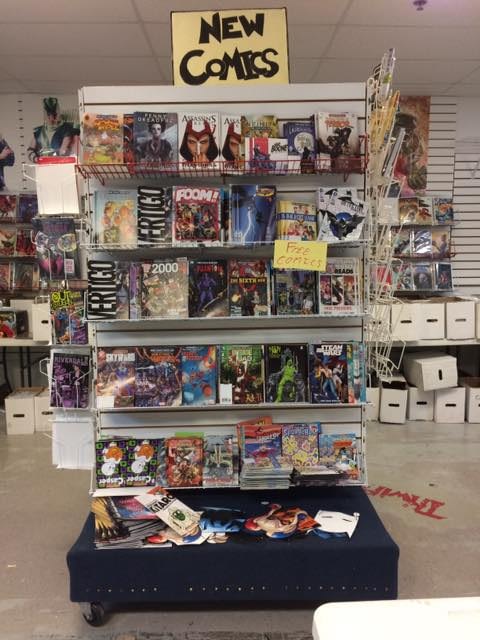 Bleeding Cool tries to mark the passing of comics stores as well as their opening. Existing fanbases are likely to make the former more well known, but please let us know if a comic store is opening or closing in your neighbourhood. Just e-mail richjohnston@bleedingcool.com.
Enjoyed this article? Share it!