Simon James writes: Godfather of Geek Kevin Smith is currently doing the rounds of the UK whilst recording his Hollywood Babble-On podcast.
Last night was Manchester, where the director of Clerks and Chasing Amy had spent a rare sunny day appreciating the Rainy City, purchasing art from street dealers until he concluded he perhaps should get his own place in Manchester (but he must say that everywhere, right?). During the podcast recording at the O2 Apollo, Smith played an exclusive preview of the upcoming Jay and Silent Bob Reboot – a short clip which starred Smith's Babble-On-co-host Ralph Garman.
After the show, Smith spent the best part of an hour signing for and taking selfies with fans. It was then that I asked him about the Daredevil/Bullseye series he began with Glenn Fabry in 2002 called The Target, which after nearly 17 years, is still yet to see a second issue, planned with Adam Kubert.
He confirmed without hesitation that he would complete the book one day, and that the good thing about not finishing projects like this is that he's actually doing himself a favour when the work dries up…
In 2005, Smith stated on his message board that he had finished the script to issue 2 and that The Target would return the following year, but those of us who still care are still twiddling their thumbs on the other side of 39 episodes of Netflix Daredevil. With lots of big changes to Daredevil continuity since The Target's first issue was released (particularly surrounding Matt Murdock's secret identity), how this series would continue is anybody's guess. Would Smith attempt to keep it set in the period it was written, and fit it around Brian Bendis's Daredevil plot? That seems unlikely, considering his writing often likes to shake up a character's status quo. (It's also worth noting that The Target was rushed out so that Smith could use Bullseye before Bendis got to him in the main Daredevil book. When #2 never materialised, Bendis just went and used him anyway).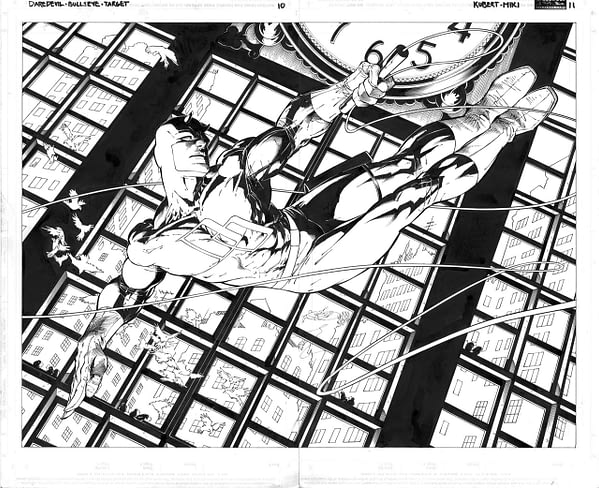 But before he can return to Daredevil, Smith will be going back to writing on Batman. After a short (but emotionally significant) story in Detective #1000, Smith is currently preparing to work on Batman: Bellicosity, which will wrap up the story threads he introduced in the Widening Gyre, and will feature covers by Jim Lee.
It seems Matt Murdock is in the dark for a little longer yet…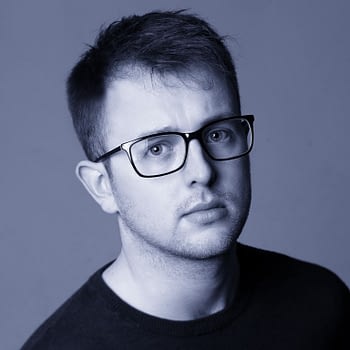 Simon is a writer from Manchester with a particular love for Spider-Man, Daredevil and anything written by Brian K. Vaughan. His own comic book career began with a 'Superior' story which he scripted in the Millarworld Annual 2017. He also has television writing credits in double figures and has written lots for the stage, including one play which starred Jude Law. Simon's website can be found at www.storiesbysimon.co.uk. 
Enjoyed this article? Share it!