This Free Comic Book Day, DC Comics is giving away a couple of looks at their Ink and Zoom lines. We've already looked at the preview of Catwoman: Under The Moon and how it has already caused a retailer advisory notice to be issued by DC Comics (the graphic novel itself is out in bookstores today). But that is a Young Adult book for DC's Ink imprint to be fair, so folks should have had an idea of that that going in. But today we have a look at the all-ages Zoom title, Dear Justice League, an anthology of short stories by featuring the League answering their fanmail. The Free Comic Book Day version out this Saturday has two chapters from the book for free.
You can catch up with our other Free Comic Book Day coverage right here…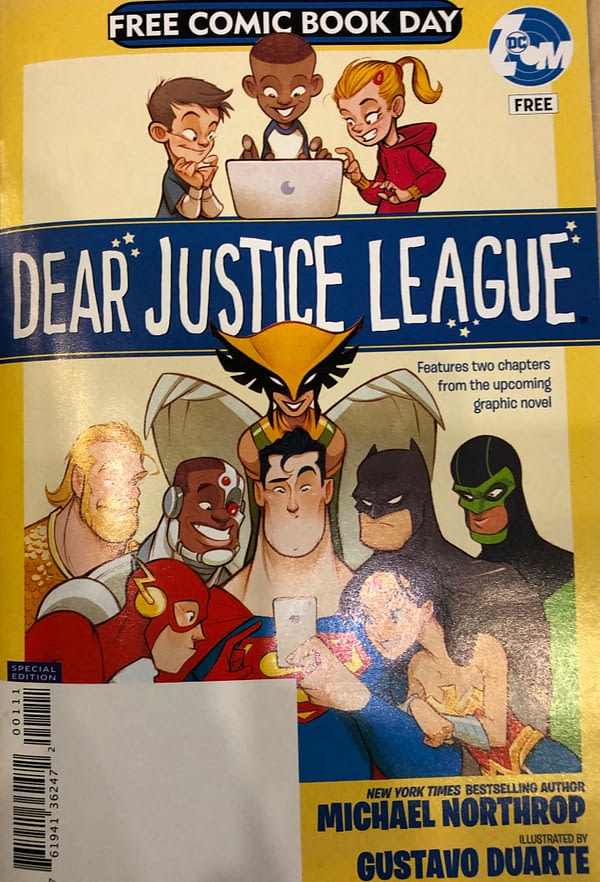 Even though, with Superman, that means doing it on his mobile phone…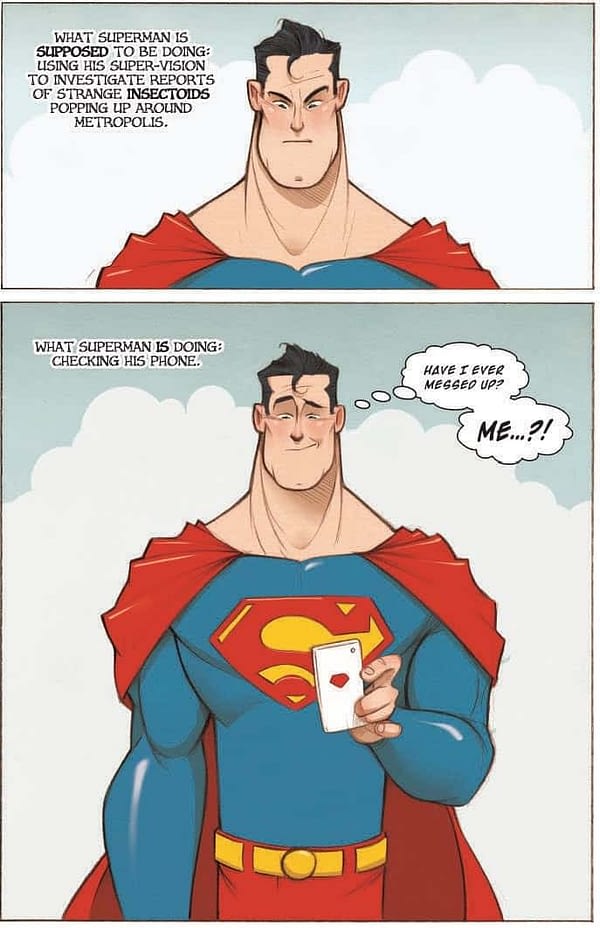 And not paying due care and attention…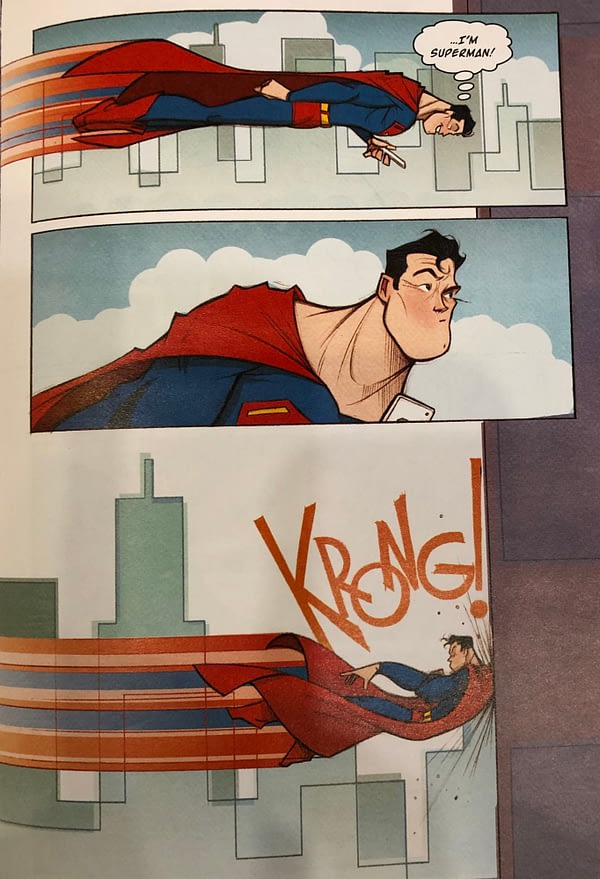 Which leads to all manner of disaster as a chain of events spiral out across Metropolis. Still, at least Superman is severely admonished for his careless behavior, in charge of what is basically a weapon of mass destruction let loose in a built up residential and business area, with some of the most expensive real estate in the USA.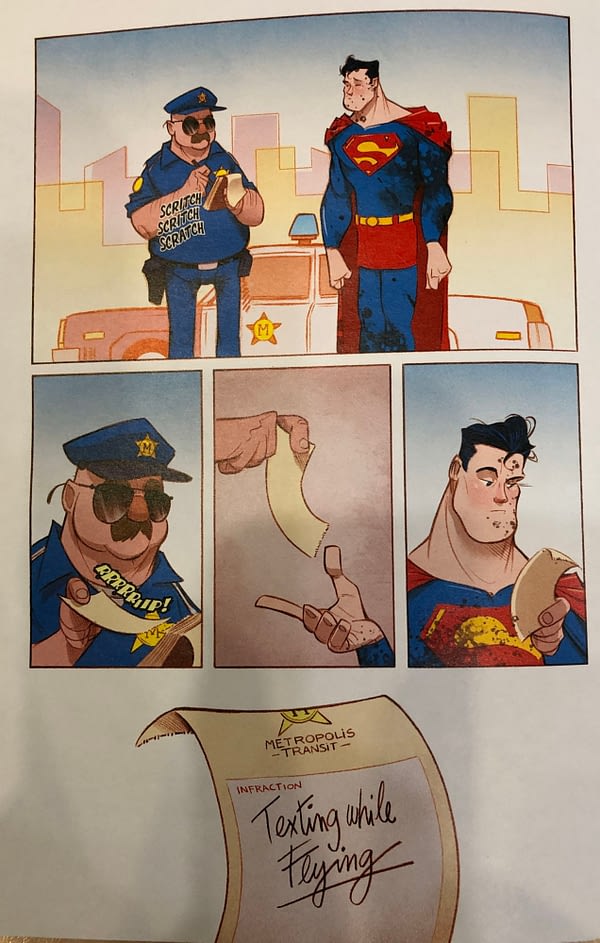 That's it? Bloody hell, the kids reading this are going to get a very warped sense of the process of law. Justice League? This is a travesty of justice league…
DEAR JUSTICE LEAGUE TP
(W) Michael Northrop (A/CA) Gustavo Durate
The greatest heroes in the DC Universe, the Justice League of America, answer mail from their biggest fans-kids!-courtesy of Michael Northrop, New York Times bestselling author of TombQuest, and artist Gustavo Duarte (BIZARRO).
Does Superman ever make mistakes? What was Wonder Woman's 11th birthday like? Does Aquaman smell like fish? In this new middle grade graphic novel, iconic heroes are asked questions both big and small, and when they are not busy saving the world, the Justice League even finds time to respond. Their honest and humorous answers will surprise and delight readers of any age, as it turns out that being a superhero is not too different from being a kid.
Full of feats, follies, and colorful illustrations, Dear Justice League gives readers the inside scoop on everyday heroics, no matter who wears the cape! In Shops: Jul 31, 2019 SRP: $9.99
Enjoyed this article? Share it!