Kickstarter, the world's largest crowdfunding platform for creative projects, launched 10 years and two days ago in New York City on 28 April 2009. Since then, over $4.2 billion has been pledged by 16.1 million backers to fund 161,519 creative projects around the globe. Comic books jhavebeen on eof the more popular categories as creators have found a way to raise money to develop projects to be published at a later date, or used it as a means to gather pre-orders of tgheir latest projects and publishers have found a way to bypass distributors and retailers and go straight to the consumers.
Kickstarter launched over here in the UK in 2012, and in the past six years more than 3.7 million backers have pledged over £232 million to fund 40,498 UK projects. The platform has since expanded to Canada, Australia, New Zealand, the Netherlands, Denmark, Ireland, Norway, Sweden, Germany, France, Spain, Austria, Belgium, Italy, Luxembourg, Switzerland, Singapore, Hong Kong, Mexico and Japan.
They have also taken the step to turn their company into a Public Benefit Corporation so as not to be beholden to profit-focused decisions by investors.
And in 2019 Kickstarter are celebrates one of their bigger UK categories, that of Comics & Illustration. Such as Love on the Isle of Dogs, Jude Cowan Montague's autobiographical graphic novel about dealing with depression and her husband's schizophrenia being fully funded earlier this month. Or Heartstopper, Alice Oseman's Young Adult webcomic about a budding romance between British teens Nick and Charlie raising £58,925 – far surpassing its £9,000 goal.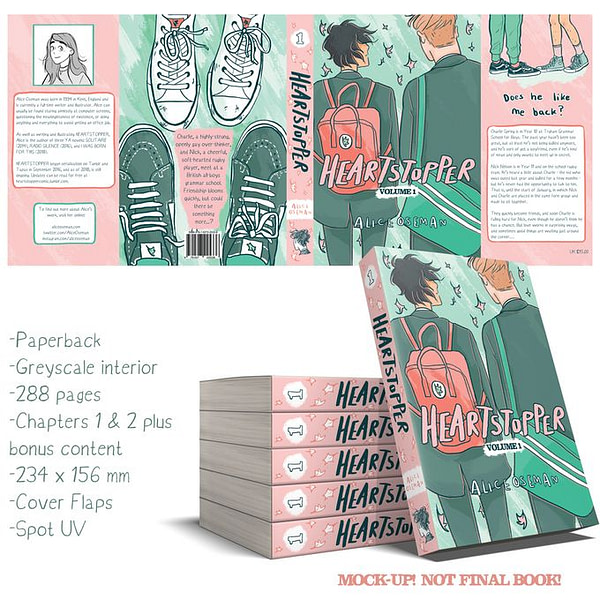 Bleeding Cool has been at the forefront over those ten years at promoting comic books that have been crowfunded on Kickstarter and other platforms. We're also known for keeping an eye on those that don't deliver – which has occasionally got us in a little hot water.
But we know the good outweighs the bad. If you have a comic book project being funded (and you haven't yet called us all a bunch of dickheads on social media) we'd love to find out more.
And if you have backed such a project that hasn't delivered – we'd like to know that to. E-mail me on richjohnston@bleedingcool.com or comment below… and tell us what you have backed over thise ten years and did you get all you wanted?