IS IT TIME FOR DISNEY+ TO LAUNCH YET BECAUSE WE REALLY WANT TO SEE THE MANDALORIAN! Okay okay sorry for the excited yelling, but the first live-action Star Wars spinoff series just sounds out of this world (sorry-not-sorry), and every single thing we've heard thus far just makes us want it NOW.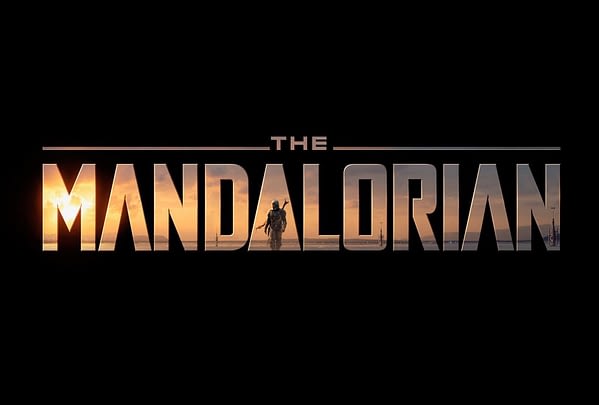 While speaking to our friends over at Collider, Giancarlo Esposito spoke a bit about his character in Jon Favreau's The Mandalorian. Esposito was NOT one of the four characters Disney+ released photos of during Star Wars Celebration, but what he describes about his costume is pretty exciting.
"I've got a great costume. We got great set pieces. I'm not giving anything away because [Jon Favreau] is an artist, truly an artist. [He was] working with George Lucas on this particular piece and making it a piece that we can really relate to now in our world that we're in. Besides the fact that there are so many Star Wars fans out there that really don't get enough of this, finally we have a [Star Wars] piece that for the first time ever is shot outside of a London studio.

Jon Favreau's brilliant. Technically, this show has a new technology [that's] never really [been] refined as much as it is right now. We're in a place called The Volume, where we do most of our acting, where set pieces are brought in, where we can control the physical atmosphere of what is projected on the walls and control how gravity is; you get a feeling that gravity is being played with. This is a show that's gonna be really fantastic."

Well you know what's cool about Mandalorian is you figure a guy who wrote it, who figured it out with George Lucas, would direct every episode. That would be all ego, right? He has amassed some incredible directors from different parts of the planet to give their take on an episode. I find that to be so phenomenal because then we have new and fresh ideas every single episode, coming into this show, that reflect the fans—because the directors are also fans. They're from Australia, from England, from wherever you are, it reflects their take of their people on how they saw the original and how they're going to do it as well. So you get new, fresh energy into a piece that is already energetic because of all the stuff that's going on on the screen, because of all the technology that they've worked out. This is going to be a fantastic show."
We know that Disney+ will be available beginning November 12th 2019, and The Mandalorian will be streaming from day one. Price breakdowns for the streaming service start at $6.99 a month or $69.99 annually.