It was announced just the other week. A new Valkyrie series by Al Ewing and Jason Aaron.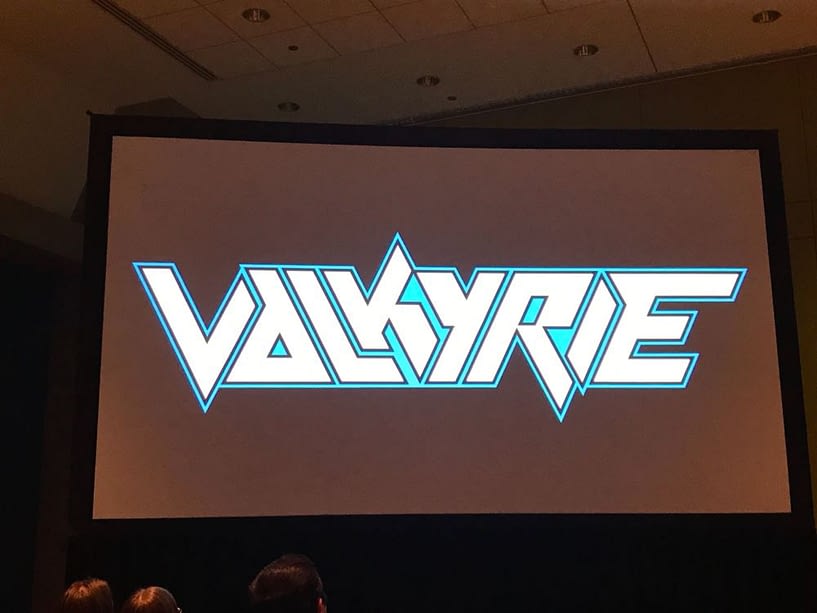 Well, as readers of today's War Of The Realms #2 (or Jude's piece looking at current Marvel Comics slaughter fests) will know, whatever the new Valkyrie comic book series is…
well…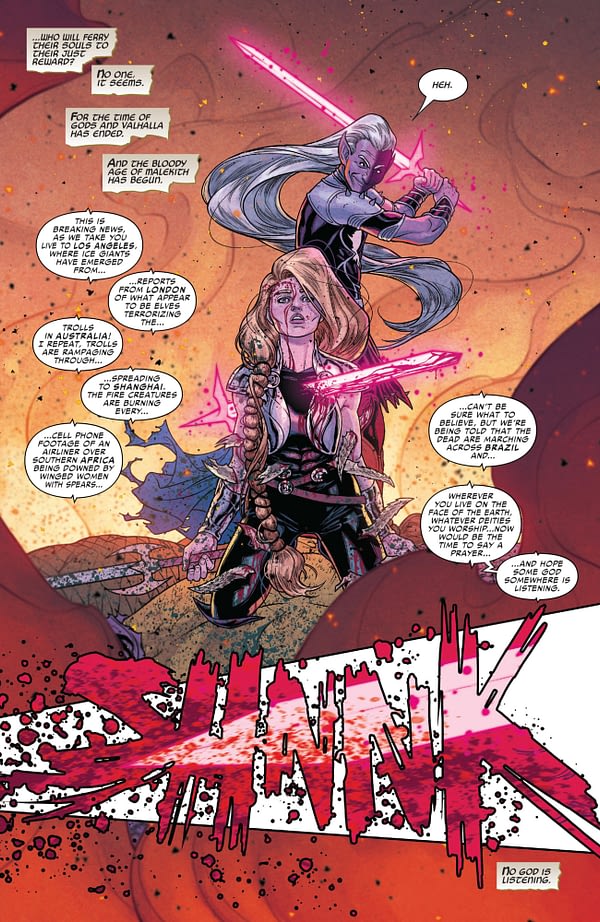 ..decapitated by Malekith. If that sound effect is anything to go by.
So… who will star in a Valkyrie comic book? Here are your runners and riders.
This is a fake out. Brunhilde is still alive and well. All stitched back together. 2/1
A new Valkyrie who looks more like the one from the Ragnarok movie. Though they did try this without success over at Exiles. 3/1
Somehow Annabelle Riggs survives and takes the lead. 4/1
Valkyrie a new team of Valkyries. 10/1
Jane Foster has been Thor, now she is the new Valkyrie. Although in War Of The Realms she was just named the new All-Mother. 3/2
And while we're at it, Al Ewing takes over the Thor title as well. Evens.
Any other suggestions? Or odds?
And was War Of The Realms #2 really only twenty pages of story for $4.99? There will be riots…
WAR OF REALMS #2 (OF 6) WR
(W) Jason Aaron (A) Russell Dauterman (CA) Arthur Adams, Matthew Wilson
The world at war! AS THE BATTLE FOR NEW YORK CITY CONTINUES, A HERO FALLS!
All the heroes of the Marvel Universe have assembled, yet this still might not be enough to stop Malekith's endless war. And the one hero who could turn the tide…is stranded where no one can reach him. With Thor trapped in the land of the Frost Giants and the forces of Earth overwhelmed, Black Panther, Jane Foster and Doctor Strange make a desperate gamble. Valhalla awaits…
Rated T+In Shops: Apr 17, 2019
SRP: $4.99