Another game we got to check out from The Arcade Crew at PAX East this year was a narrative-driven RPG beat-em-up called Young Souls. The game has you as two teenagers, Jenn and Tristan, who have no family beyond each other and a scientist who adopted them. Their lives are pretty dull until the day comes the scientist is gone and a portal opens up on their home town, which of course, they both dive into it to see what's going on. You'll play the game being one of the two kids and picking up specific skills and weapons as you go for some tandem offense against the enemies that lie beyond the portal doors.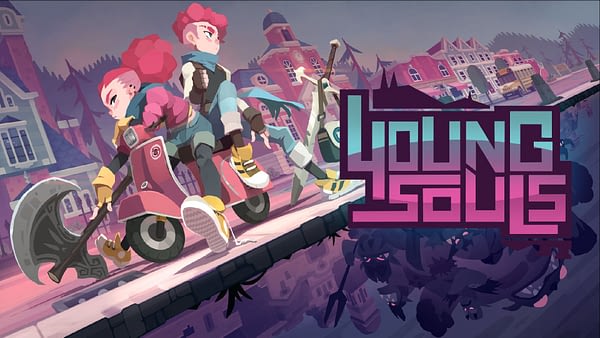 I got a kick out of this game because it was a bit of a change to the usual tropes within the genre of beat-em-up while incorporating RPG elements to both your characters and the weaponry you'll have at your disposal. I also enjoyed the art style as you're given this world that slowly unfolds as you clear out sections and make your way into new areas. It felt like a breath of fresh air in a couple of areas I've always adored in gaming. Young Souls was shown to us on a PC build, but no information was given about a release window or any consoles it may be coming out on. We probably won't know more until PAX West at the earliest.
Enjoyed this article? Share it!