Okay. Let's go with the psychology of all this. In Batman #68, Batman continues to be subject to dreams and nightmares of a most intimate nature, ezposing his deepest and darkest fears and desires.
Which sees him fantasising about what Catwoman's hen night, before the wedding she called off.
While he also interprets his own pre-wedding night as incredibly sedentary and solitary endeavours with the boy scout that is Superman. Soup, chess, art and whisky. Oh and having Superman psychoanalyse his motivations for being Batman. As you do.
No Poison Ivy present, this saw Lois Lane and Catwoman gain entry to the Fortress Of Solitude and, well, get up to all sorts of stuff.
Getting drunk on various wines from around the galazy.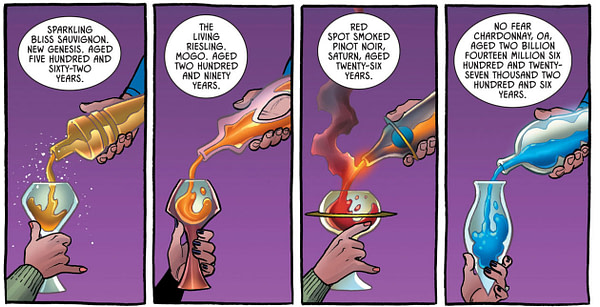 Hang on… Mogo? Living Reisling? Would that count as sentient wine? Is this a crime against nature?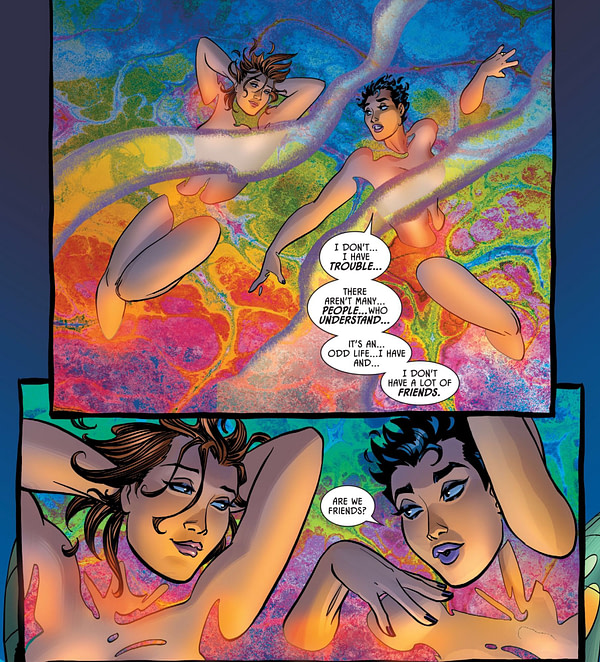 Bathing together in pools of liquid ectasy. Remember, this is Batman conjuring all this up.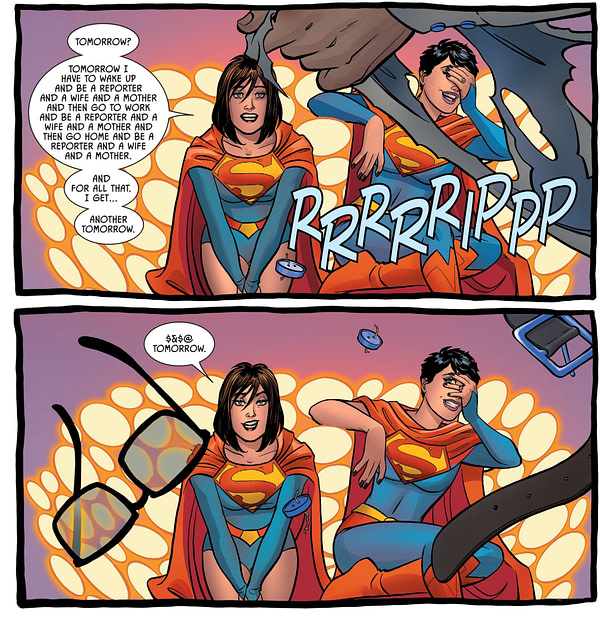 Watching Superman-resembling robots strip naked for their entertainment. Again, this is what Batman wants to happen.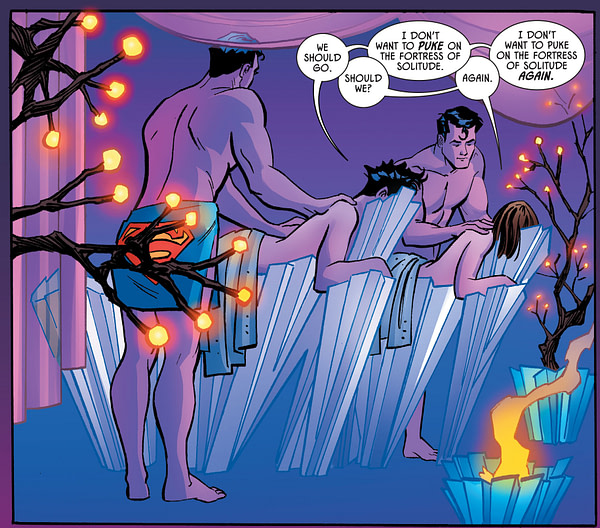 As well as Lois and Catwoman getting intimate massages from said naked Superman robots.
You know what? It's probably a good thing they didn't get married. Lois would have cause to be worried every time she popped round the Batcave…
BATMAN #68
(W) Tom King (A/CA) Amanda Conner
Batman is making his way to the end of his Knightmares, but his unseen enemy has a few more tricks up his sleeve. It's time once again to stick a knife into the Caped Crusader's broken heart, letting the groom-that-could-have-been peer in on the bachelorette (or should that be "Catchelorette"?) party that never was. Artist Amanda Conner (Harley Quinn) rejoins the Bat-family for this month's special story-because who else you gonna invite to a shindig like this?
In Shops: Apr 10, 2019
SRP: $3.99