We've gotta say, the advice The Russo Brothers Joe and Anthony just gave ComicBook.com about how to go into Avengers: Endgame is….troubling.
According to the site, the final cut of the 22nd Marvel Cinematic Universe film was handed in by the brothers on Friday, with a runtime of 3 hours and 58 seconds. (This is of course subject to change, and we're unsure if this includes any credits, mid-credits, or post-credits scenes.)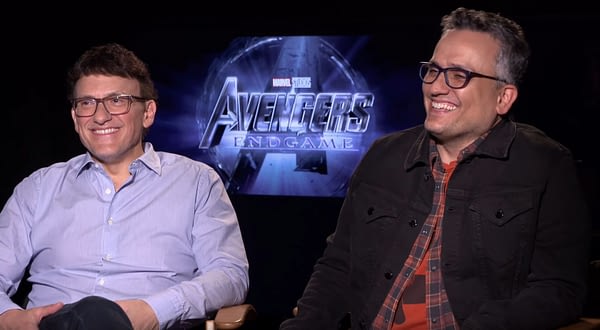 "Yeah, focus and discipline is what it comes down to," Anthony Russo said about that runtime. "We like to keep the stories propulsive. It was painful for us to come in at three hours, but we just couldn't get the story down from that."
But it was the advice the pair gave on how to prepare for the film that was interesting- "prep as if you're going in for surgery," Joe said.
"We may have even put our own intermission into it for when we would screen it, and give ourselves five minutes to go to the bathroom. We're telling everybody to prep as if they're going into surgery. Don't have any water or anything to drink post-midnight the day before the film, and you'll be fine."
What about a REAL intermission, as several MCU aficionados have joked about?
Joe admitted: "We joked about it. We would joke about that."
And Anthony backed him up, clarifying: "We discussed it in jest."
The Russo Brothers Joe and Anthony return to the MCU to direct Avengers:Endgame, which stars Robert Downey Jr. (Iron Man), Chris Evans (Captain America), Josh Brolin (Thanos), Scarlett Johansson (Black Widow), Chris Hemsworth (Thor), Jeremy Renner (Hawkeye), Brie Larson (Captain Marvel), Danai Gurira (Okoye), Paul Rudd (Ant-Man), Karen Gillan (Nebula), Mark Ruffalo (Hulk),Don Cheadle (War Machine), Tessa Thompson (Valkyrie), and Bradley Cooper (Rocket Raccoon).
Avengers: Endgame hits theaters on April 26th, 2019.
Enjoyed this article? Share it!