I am told that Scott Snyder and Greg Capullo story for Detective Comics #1000 opens the issue, published tonight/tomorrow by DC Comics.
In which Batman follows clues around the world, leading him back to his home in Gotham City and to a secret organization that has been keeping tabs on him for years.
But I am told there's an elemental storytelling error, that may stymie readers,  especially folk newer to comic books, and may spoil the flow of that story. And it's worth being aware in advance.
After the opening splash page, you get this double page spread. Which looks easy enough to read.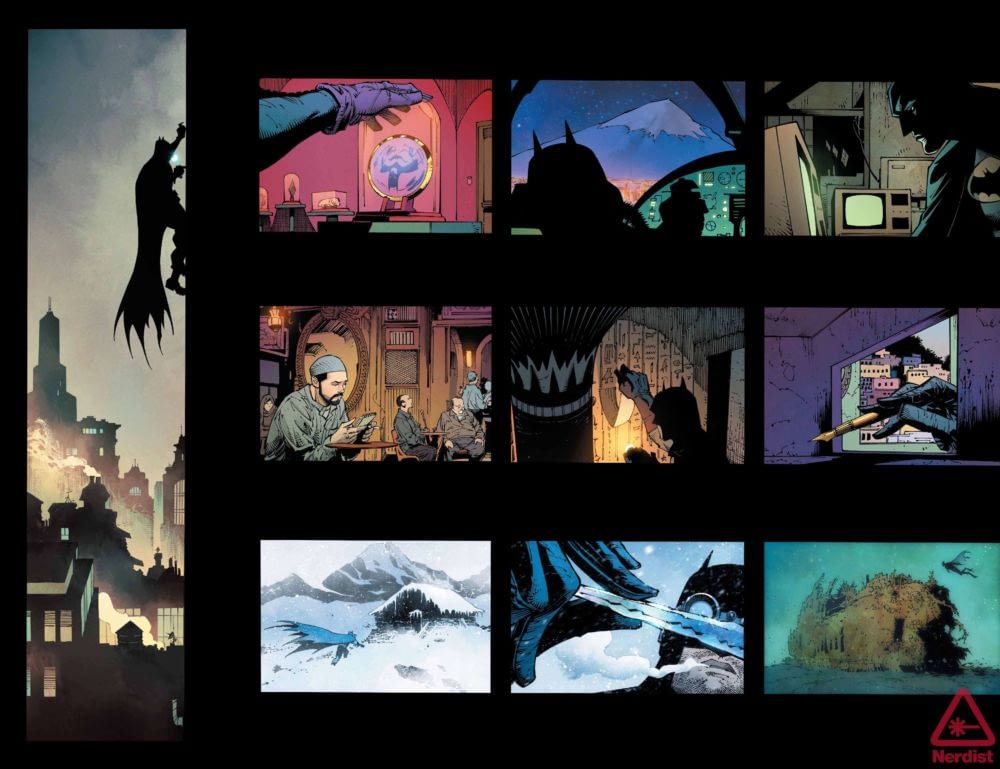 However, as it is in the first few pages of this square-bound 96-page comic book, the crease down the middle separates the two pages. Leading the instinct to read the comic like this.
Rather than the intended way, like this.
Consider this a Bleeding Cool heads up for those of you looking forward to diving into Detective Comics #1000… I mean, obviously, you'd have worked it out for yourselves. And the comic is called Detective Comics after all. But this should, at least, help preserve the intended direction of storytelling. Just a little helpful advice, it's not intended as a Slam.
Unlike this…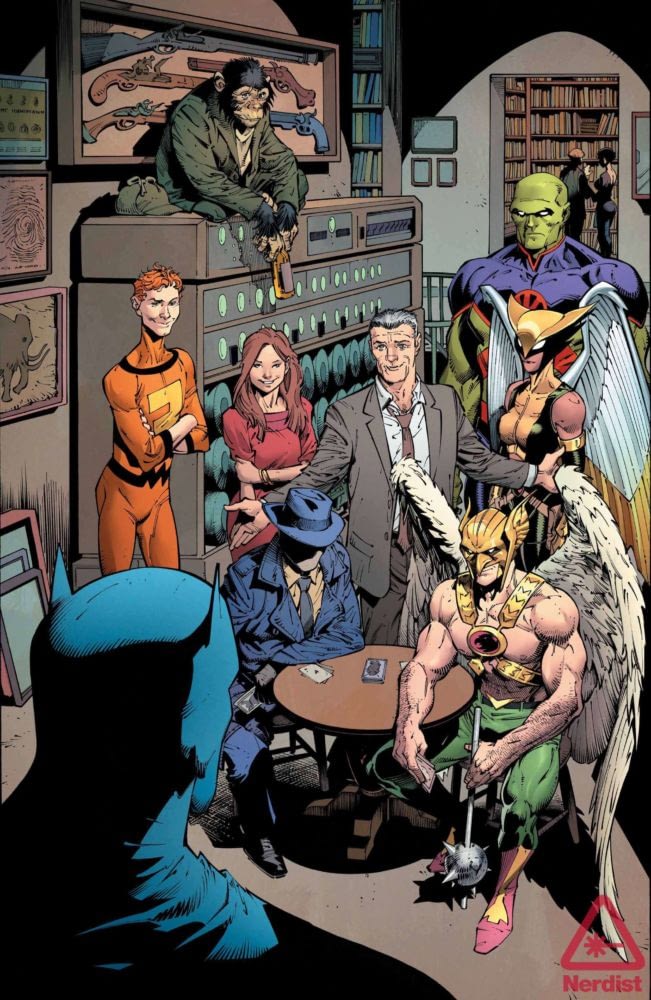 DETECTIVE COMICS #1000
(W) Peter J. Tomasi, Brian Michael Bendis, Paul Dini, Warren Ellis, Geoff Johns, Tom King, Dennis O'Neil, Christopher Priest, Kevin Smith, Scott Snyder, Others (A) Doug Mahnke, Neal Adams, Greg Capullo, Tony S. Daniel, Steve Epting, Kelley Jones, Andy Kubert, Alex Maleev, Dustin Nguyen (CA) Scott Williams (A/CA) Jim Lee
After 80 years, it's here-the 1,000th issue of DETECTIVE COMICS, the title that literally defines DC! This 96-page issue is stacked with an unbelievable lineup of talent that will take you on a journey through Batman's past, present and future…plus a sensational epilogue that features the first-ever DC Universe appearance of the deadly Arkham Knight! But who is under the mask? And why do they want Batman dead? The incredible future of Batman adventures begins here! Will have decade appropriate trade dressAfter 80 years, it's here-the 1,000th issue of DETECTIVE COMICS, the title that literally defines DC! This 96-page issue is stacked with an unbelievable lineup of talent that will take you on a journey through Batman's past, present and future…plus a sensational epilogue that features the first-ever DC Universe appearance of the deadly Arkham Knight! But who is under the mask? And why do they want Batman dead? The incredible future of Batman adventures begins here!In Shops: Mar 27, 2019
SRP: $9.99