Droughtlander is a terrible time for fans of STARZ series Outlander, and no one knows that better than the cast. Caitriona Balfe, who plays Claire Fraser on the show, understands the plight of fans, and decided to offer a first look at what's to come in season 5 of the drama.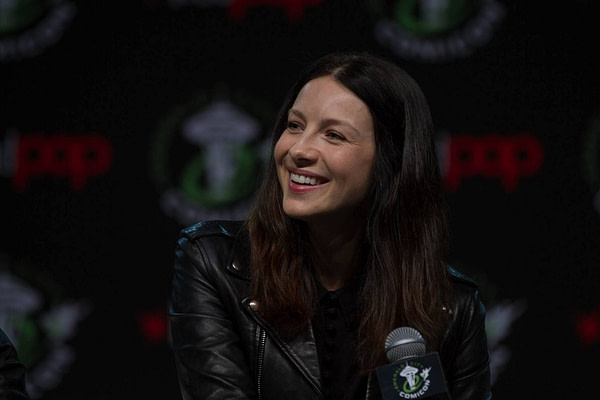 While it's not much, it's a tease of one of the sets the Frasers will be inhabiting during the 5th season (STARZ actually ordered seasons 5 and 6 before season 4 was over).
Bonus appearance of production designer Jon Gary Steele:

Season 5 will follow the fifth book in Diana Gabaldon's "Outlander" book series, "The Fiery Cross", which will bring the beginnings of the looming Revolutionary War to the very steps of Fraser's Ridge. No telling how much of the existing story will be changed for television of course, but there are certainly some scenes we're looking forward to.
Like more white sow!
We'll of course update you on Outlander goodness as the production on season 5 ramps up, and any interesting tidbits (casting, interviews) we come across.