As we posted that Doomsday Clock #9 has slipped all the way from the beginning of January to the beginning of March, it seemed inevitable that Doomsday Clock #10, scheduled for the end of March would also slip.
Optimistically however, DC Comics is listing it as only slipping a week, from the 27th of March to the 3rd of April. Four weeks after the scheduled date of Doomsday Clock #9.
Do you believe them? Your call of course, and for a comic book called Doomsday Clock, there are all sorts of meta-narratives about the payoff being late. And to stop it from feeling too conspicuous, Electric Warriors #5 is also slipping a week, from the 13th to the 20th….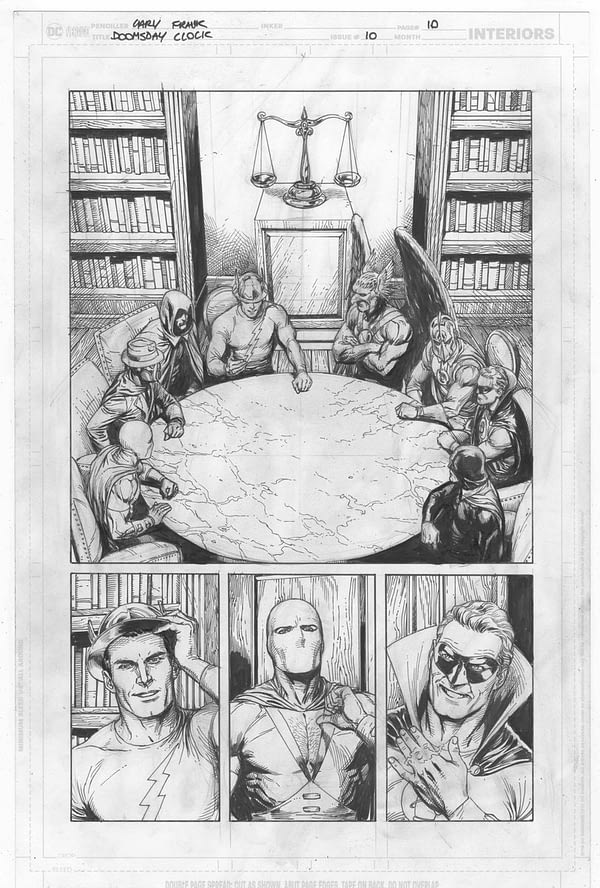 DOOMSDAY CLOCK #10 (OF 12)
(W) Geoff Johns (A/CA) Gary Frank
This stunning issue of the critically acclaimed hit maxiseries reveals the secrets behind Dr. Manhattan and his connection to the DC Universe.In Shops: Mar 27, 2019
Final Orders Due: Mar 04, 2019
SRP: $4.99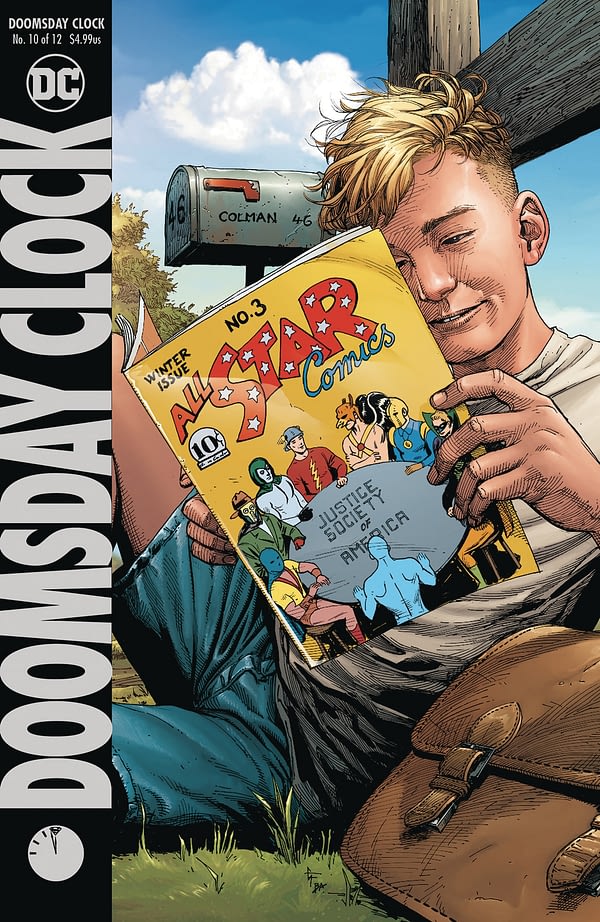 Oh yes, and Doomsday Clock is the unauthorised sequel to Watchmen, by Geoff Johns and Gary Frank. Sorry I may have forgotten to mention that. I know you'd miss it if I didn;t.