We're live in Montreal for the Six Invitational 2019, where the best of the best will fight for the grand prize and a trophy shaped like a hammer. The third match of the quarterfinals today has Evil Geniuses going head-to-head against SpaceStation Gaming.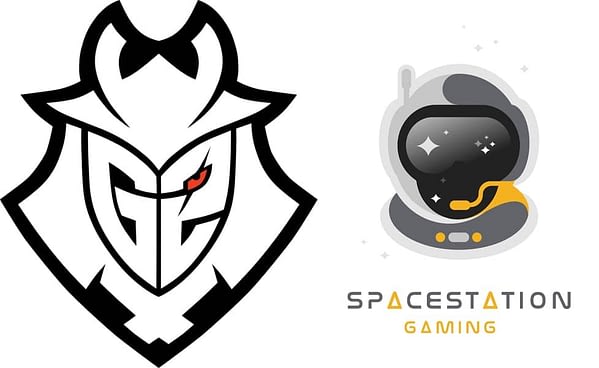 The crux of the opening half of the first round showed that SpaceStation were a bit scared coming into the match as the two faced off on Clubhouse. After trading victories for the 1-1, G2 went up by three against them and dominated 4-1. There was even a bit of commentary pointing out that SpaceStation stayed on the roof for a period of time in a match and were afraid to take on G2. That may have fueled them as they pushed back and gained two wins in clutch victories, but remained still down 3-5. G2 popped back up in their face to score a win for a 6-3 lead, however, SpaceStation bailed themselves out of a really bad match and pulled off a win for a 4-6 score. SpaceStation fought a long drawn-out fight to bring up a 5-6 victory, putting the crowd on edge as they started making a comeback, leading to another back-and-forth for the 6-6 tie and moving into overtime. G2 took the first of the overtime matches in an explosive trade-off to go up 7-6, but SpaceStation didn't go down that easily as they scored a clutch attack win to make it 7-7. All of this lead to an impressive showing as G2 revealed their locations earlier than expected and lost out in a dominating form, as SpaceStation won 8-7 and went up 1-0 in the series.
We jump to the Bank for the second round and watch SpaceStation continue their turnaround ways, picking up the first victory after being down a player to go up 1-0. G2 responded and pushed back for a 2-1 lead, only to see SpaceStation return for a close win to tie it up 2-2. At that point, G2 got fired up and took five in a row off a couple of tight games and swept the rest of the round to take the 7-2 victory and tied it up 1-1.
The third round took us out to the Villa, and we kicked it off with two close matches that saw successful defenses and a 1-1 tie. We got much of the same the second time around as both teams took successful defense positions with some close moments to make it 2-2, adding to the suspense all the way to the end. G2 scored a lockout victory to go up 3-2, then followed it up with another defense victory for the 4-2 lead. SpaceStation got right back in their face for a defense win to make it 3-4, then G2 denied a stacked defuser closer to make it 5-3 in their favor. SpaceStation refused to die and came back again to make it 4-5 but failed to tie it up as they just ran out of ammo and allowed G2 to roll in for the 6-4 advantage. SpaceStation made one more valiant effort to make it a tied game getting to 5-6, but it wasn't enough as G2 clutched the last win for a 7-5 victory, taking the series 2-1 and moving onto the semifinals.
WINNER: G2 Esports (2-1)
Enjoyed this article? Share it!