The first trailer from Pixar's SparksShort- a program designed specifically to showcase stories from new voices with new techniques- is here, and Purl the swearin' yarnball is your new co-worker.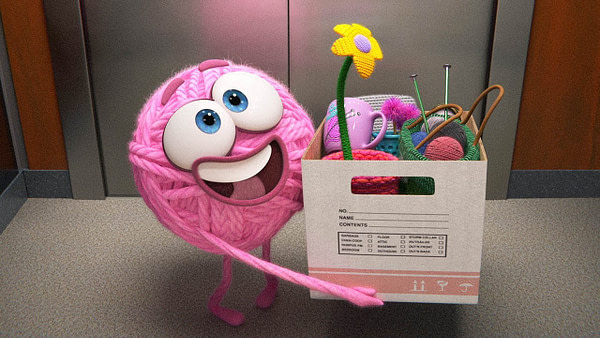 Director Kristen Lester commented in a "Meet the Filmmakers" video a little about where Purl came from:
"It's based on my experience being in animation," Lester said. "My first job, I was like the only woman in the room, and so in order to do the thing that I loved, I sort of became one of the guys. And then I came to Pixar, and I started to work on teams with women for the first time, and that actually made me realize how much of the female aspect of myself I had sort of buried and left behind."
Two additional SparksShorts are set to hit this month according to Pixar's website: Robot love story Smash and Grab will premiere on February 11th; and Kitbull, a story about a pitbull and a kitten, will release on February 18th.