Universal Pictures and Illumination continue their character-centric marketing for The Secret Life of Pets 2. The sequel, due to come out this year after being delayed following the allegations against Louis C.K, is a follow-up from the first movie which brought in $900 million dollars in the worldwide box office in 2016.
At the moment, we don't know that much about the plot because all we've seen are these short character-focused teaser trailers and posters. We should be getting a full trailer soon but, for now, we have a new teaser this time focusing on Gidget the poodle as voiced by Jenny Slate. This time we get to see Chloe (Lake Bell) teaching Gidget how to act like a cat complete with landing on your feet and destroying personal property.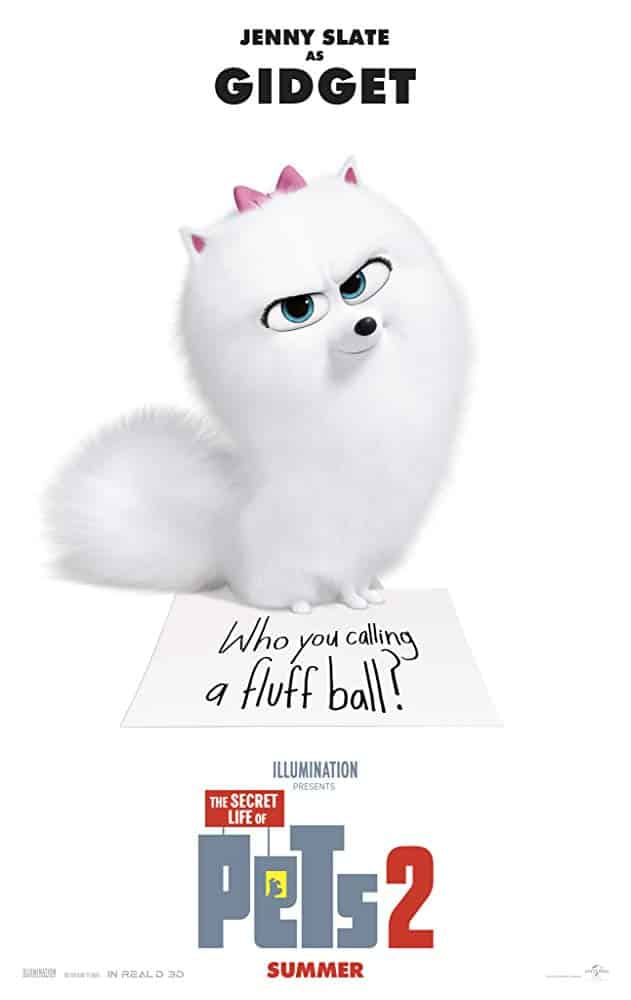 One of the things that made the first movie work was it nailed the little mannerisms that we see from our fur babies on a daily basis. It very much looks like this sequel is going to continue this trend. Good dogs.
The Secret Life of Pets 2, directed by Chris Renaud, stars Patton Oswalt, Eric Stonestreet, Kevin Hart, Jenny Slate, Tiffany Haddish, Lake Bell, Dana Carvey, and Albert Brooks. It will be released on June 7, 2019.