We have been told that Poison Ivy died in Heroes In Crisis.
Harley Quinn mourned her, throwing a rose off a Gotham bridge. While seeking to avenge her by trying to kill Booster Gold, who she holds responsible.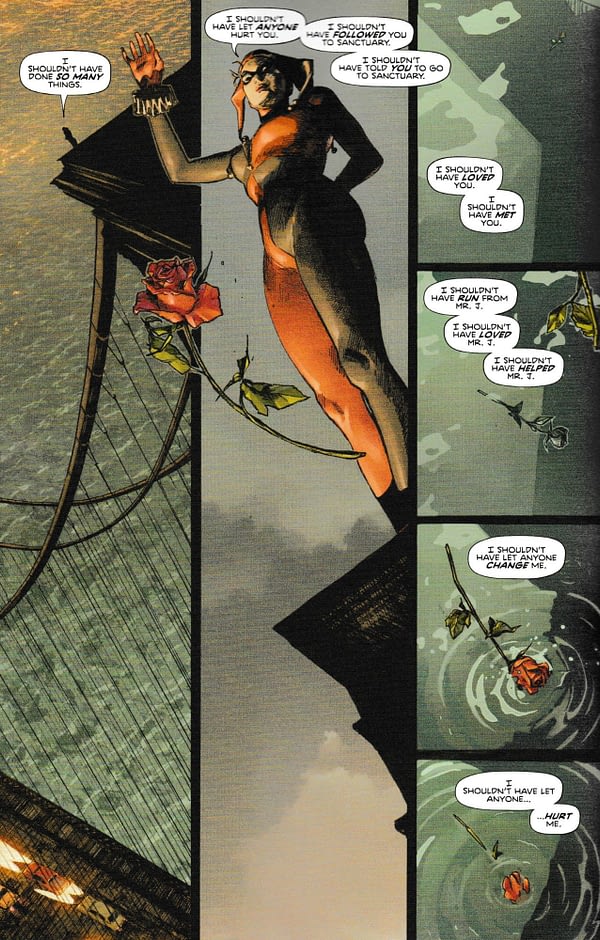 But it is also noted that Poison Ivy, while absent from DC's solicitations for upcoming issues,  is popping up on a number of Detective Comics #1000 covers.
Well, in today's Heroes In Crisis #5, that bridge scene is reprised with the following…
The rose picked up from the river by a mystery gloved figure? Does that indicate that Poison Ivy may not have been entirely… pruned from existence? Or is it just rubbing our noses in it that Wally West killed her? And that he managed to survive to fight another day in Suicide Squad?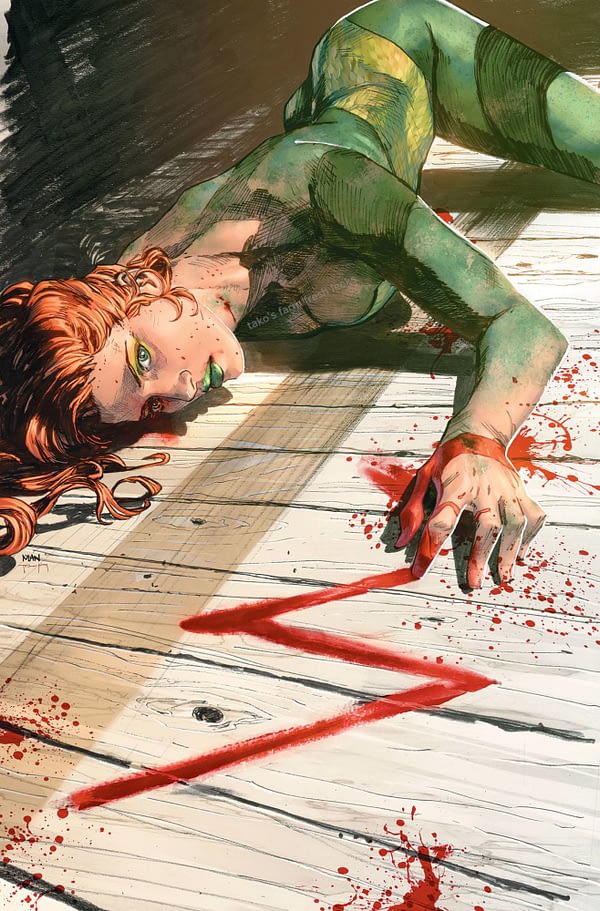 Heroes In Crisis #5 is published today.
HEROES IN CRISIS #5 (OF 9)
(W) Tom King (A) Clay Mann (CA) Trevor Hairsine
The secrets of the DC Universe are hacked! Sanctuary wasn't supposed to keep records, but now that the A.I. is compromised, superhero secrets are leaking all over the 'Net. Booster and Harley set aside their differences to focus on who they believe is the real killer (assuming one of them isn't lying, that is). Meanwhile, Batman and the Flash continue to investigate the mysterious murderer. The answer can be found in Sanctuary…but is it safe to go digging in the crime scene?
In Shops: Jan 30, 2019
SRP: $3.99