Iron Maiden: Legacy of The Beast was a smash success of a comic book when published by Heavy Metal Magazine last year, sold not just in comic books stores but at concerts and as official Iron Maiden merchandise.
And, for 2019, it's back. Iron Maiden: Legacy of The Beast Vol 2 from Heavy Metal, part of their April 2019 solicitations below. With Llexi Leon, Ian Edington and Kevin West. And the story, characters and art is intended to tie in with the band's summer tour this year.
And it is being accompanied by the Omnibus edition of Llexi Leon's Eternal Descent Omnibus… take a look.
IRON MAIDEN LEGACY O/T BEAST VOL 2 NIGHT CITY #1 CVR A CASAS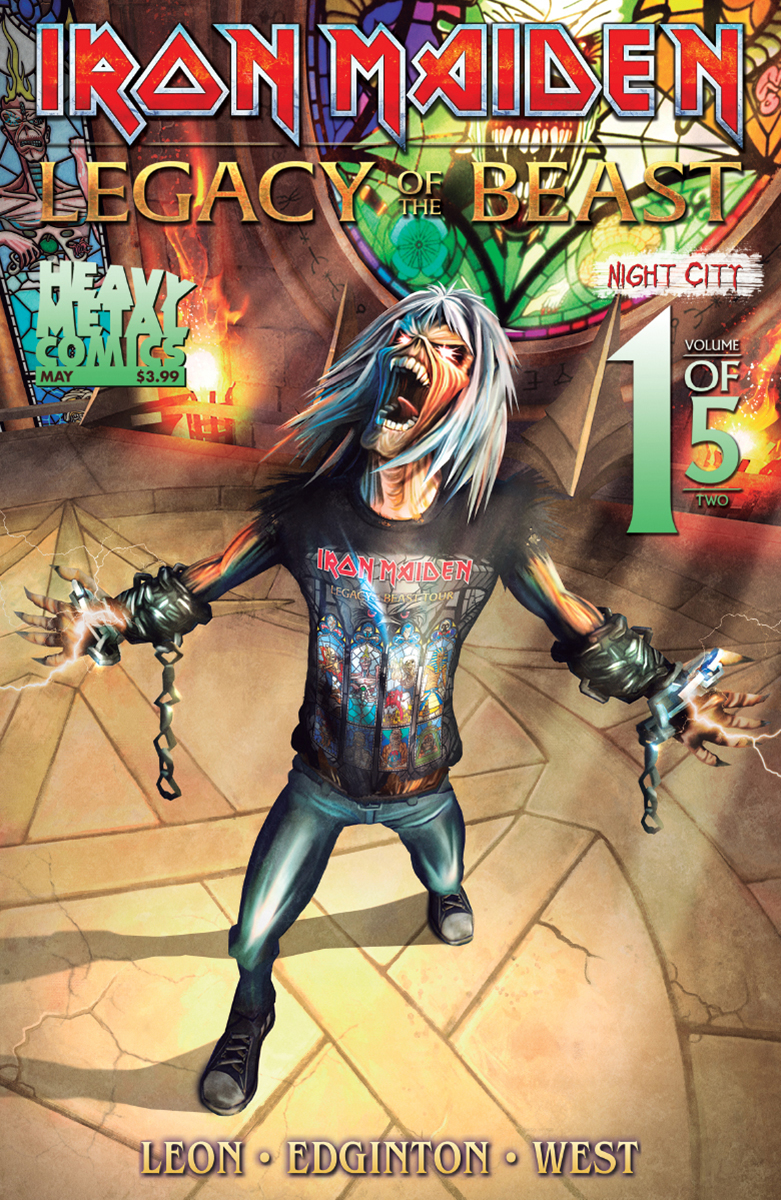 FEB191790
(W) Llexi Leon, Ian Edington (A) Kevin West (CA) Santi Casas
Iron Maiden's Eddie once again battles evil in a city of eternal night, but he can't do it alone.
Teaming up with edgy rocker, Charlotte, togther they will fight an all powerful force threatening the world and maybe even the fabric of the universe.
In Shops: Apr 24, 2019
Final Orders Due: Mar 08, 2019
SRP: $3.99
IRON MAIDEN LEGACY O/T BEAST VOL 2 NIGHT CITY #1 CVR B CASAS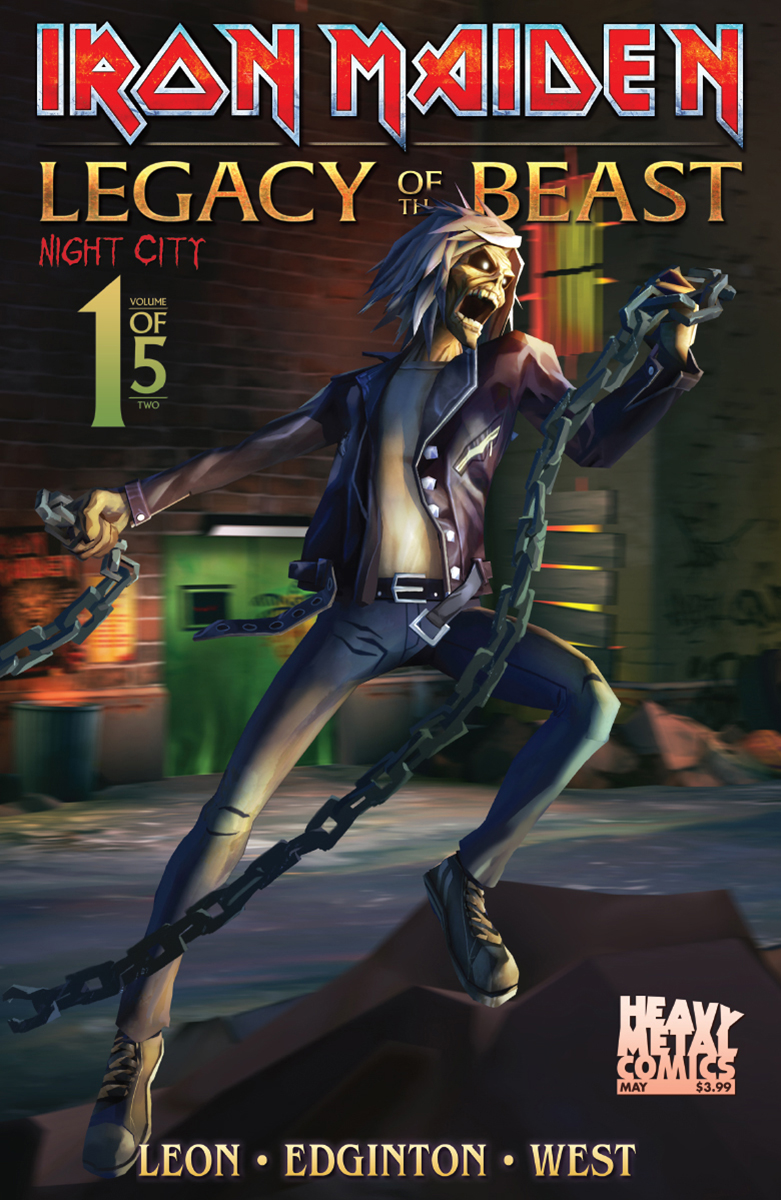 IRON MAIDEN LEGACY O/T BEAST VOL 2 NIGHT CITY #1 CVR C CASAS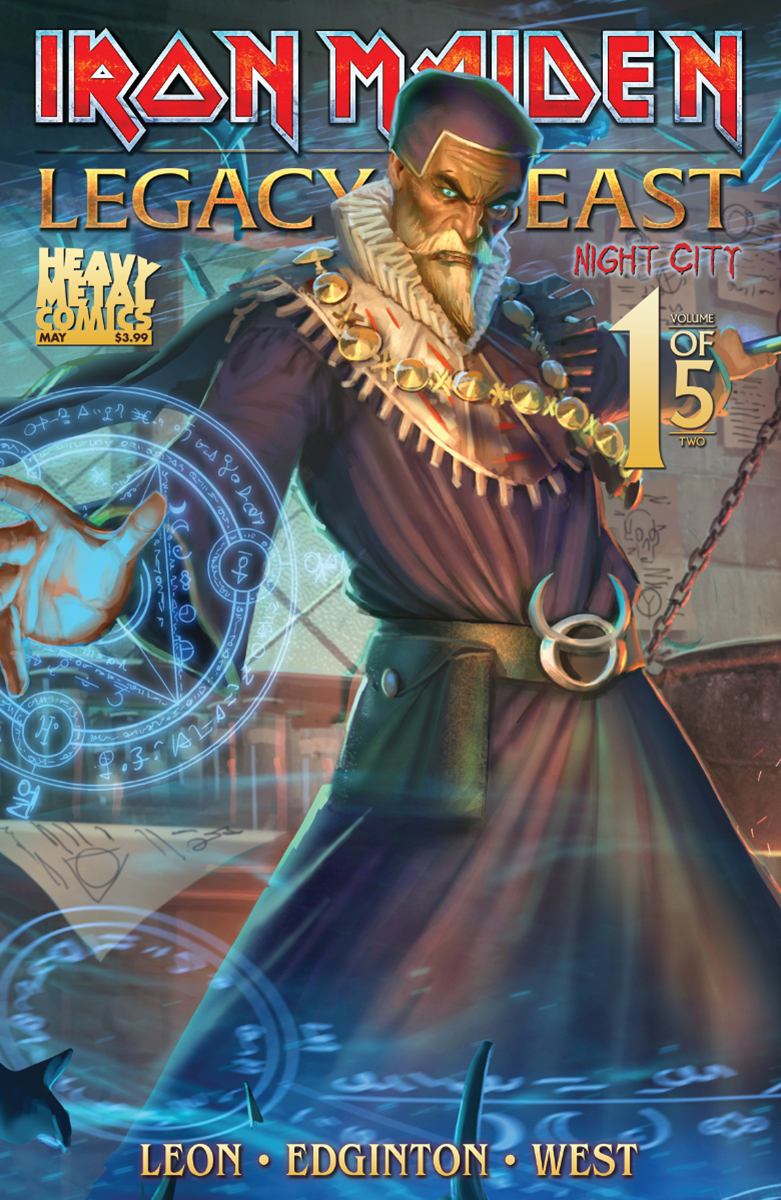 ETERNAL DESCENT OMNIBUS HC (NOV188554)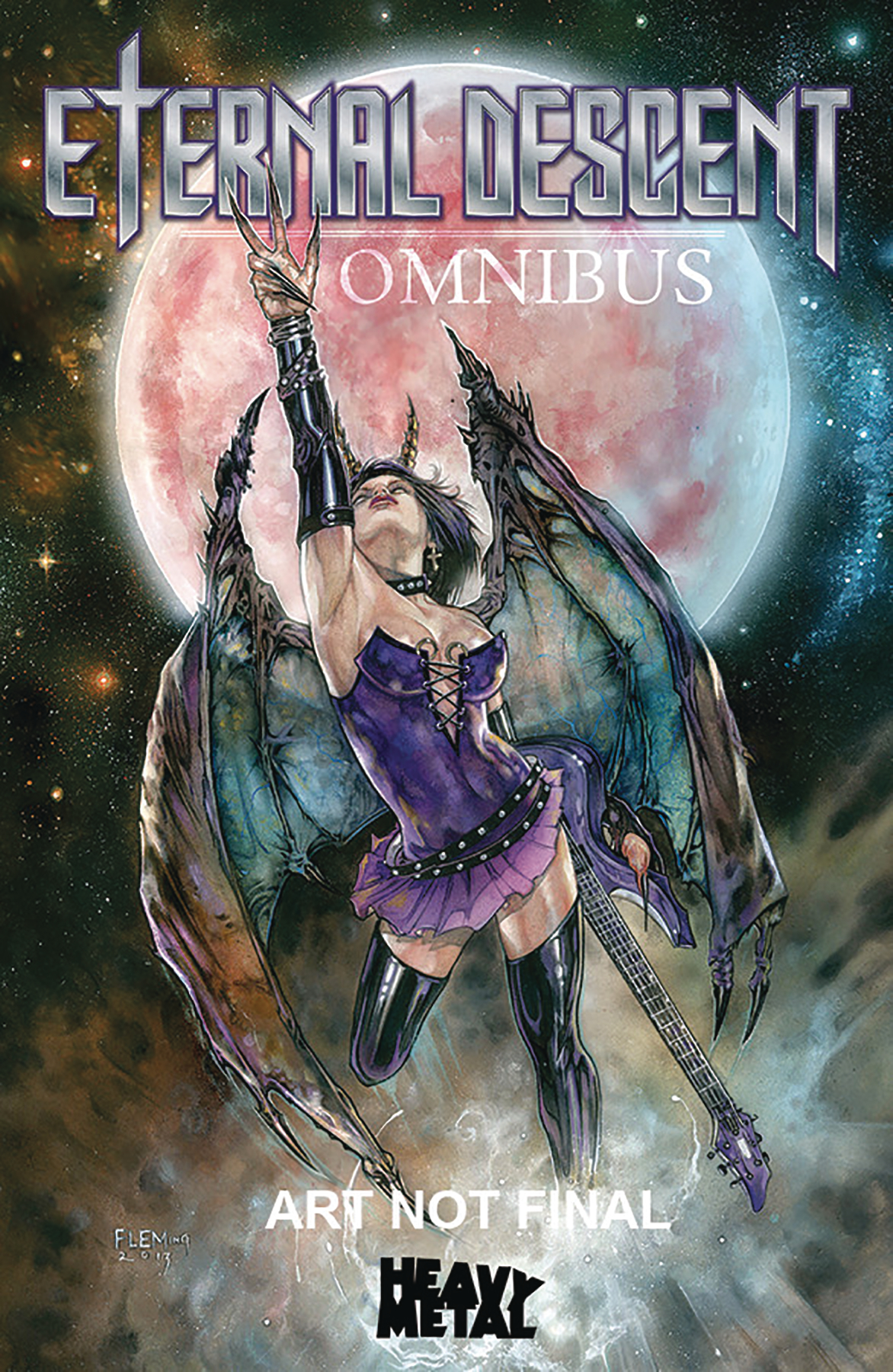 FEB191789
(W) Llexi Leon, Justin L. Peniston, Ian Edginton, Adam Hamdy, Georgia Ball, Shaun McLaughlin (A) Jason Metcalf, Ivan Fernandez, Gabriel Guzman, Gabriel Rearte, Pericles Junior, Ricardo Sanchez
From the creator of Iron Maiden: Legacy of the Beast comes a story of city of lost souls and gathering darkness, heavy metal could be the key to salvation… or the gateway to destruction! A fallen hero, a twisted demon, one gorgeous succubus, and an army of chart-topping guitar heroes: the pieces are in place. The Descent begins! Eternal Descent explores a radical take on the heavy music genre, presenting axe wielding metal masters in a dark fantasy world as you've never seen them before. Guest-starring heavy-metal heroes from Anthrax, Arch Enemy, Atreyu, Bad Wolves, Firewind, Periphery, Joe Satriani, and Static-X! Collects Eternal Descent Vol. 1 #1-6, Eternal Descent Vol. 2 #1-6, and Eternal Descent Origins: Lyra #1, Loki #1, Sirian #1, and Cobalt #1.
In Shops: Apr 24, 2019
Final Orders Due: Mar 08, 2019
SRP: $59.99