Does Identity Crisis count as a Crisis? What about Heroes In Crisis? The DC Comics naming convention for inter dimensional continuity shifting events has also been used for other storylines. And other similar events such as Flashpoint have not had the Crisis name added. So which ones count and which ones don't?
On the first page of next week's Young Justice #1 by Brian Bendis and Patrick Gleason, long before we get to an official appearance of Harry Potter, we get the viewpoint of Gemworld, home to Amethyst. A dimension adjacent to that of the DC Earth but somehow connected, and affected, by the DC Universe's tendency to have Crises. And numbering them to the tune of seven so far.
If Crisis On Infinite Earth's is the first, in terms of changing continuity, what else counts? Zero Hour, Infinite Crisis, Final Crisis, Flashpoint, New 52, DC Rebirth? Are these the seven? Is Rebirth big enough of an event to be a Crisis? Am I missing an obvious one – or two?
Do let me know….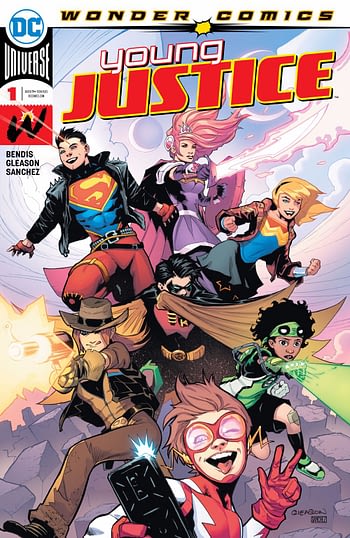 YOUNG JUSTICE #1
(W) Brian Michael Bendis (A/CA) Patrick Gleason
Superboy! Wonder Girl! Robin! Impulse! Amethyst! They're all united in YOUNG JUSTICE #1, the debut issue of a brand-new series that also introduces new heroes Teen Lantern and Jinny Hex! When the nightmare dimension known as Gemworld invades Metropolis, these teen heroes reunite to deal with the situation-but they're shocked to discover the battle may be the key to the return of Conner Kent, a.k.a. Superboy! This mix of fan favorites and new legacy heroes will be the center point for some of the biggest goings-on at DC! As if that weren't enough, Bendis reunites with all-star artist Patrick Gleason (SUPERMAN, ACTION COMICS, GREEN LANTERN CORPS) to bring the new heroes of DC's Wonder Comics to life!
In Shops: Jan 09, 2019
SRP: $4.99
(Last Updated
January 7, 2019 6:23 pm
)
Related Posts
None found