It's all getting rather Sunmakers over at Doctor Who today. Our American readers- this collection of thoughts contains SPOILERS for tonight's Doctor Who series (season) 11 episode 7, "Kerblam".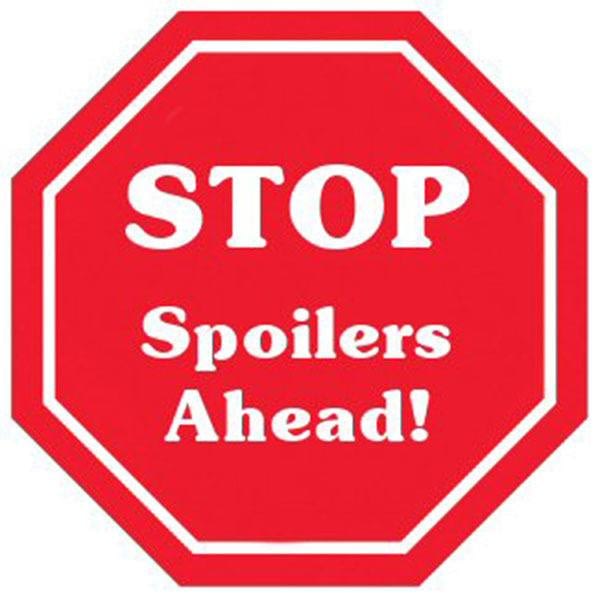 Aired on BBC One earlier today, and on BBC America yet to come…
1. What About The Workers?
Doctor Who has been a working-class show this season, whether that's mentions of Sheffield Steel, a cast of bus drivers, shop floor workers, junior police and nurses. A show that was resolutely middle class from it's beginning, edging into upper class, is firmly earning its working-class credentials this series. And in "Kerblam", it makes that subtext into text. So we have a problem, with people grateful for ten percent employment, half the galaxy unemployed, and that was only after Kandokan labour laws, and union involvement. Expectations are low… and are met, with constant random checks, social interaction to leisure breaks, with a robot smile.
Will anyone take these details and compare them to the current gig economy and warehouse delivery services? I do hope their response isn't that of this episode.
2. Prime Beef
So, yes, this is Amazon, with teleporting robots a step up from drones. But wouldn't relocating on a planet's moon up the cost of that delivery? But also note the constant random checks and monitoring then keeps getting brought up, with 'social interaction' restricted to 'leisure breaks', all delivered with a robot smile that means absolutely nothing. And that's basically what we've seen in documentary after documentary. Amazon recently announced pay rises – but that also comes with a new level of servitude.
3. Service With A Smile
Robophobia aside, the Doctor may love the look of a Kablam guy (why only guys?) but the Tony Blair rictus smile takes them straight The Beast Below / Robot Santas / Clockwork French Courtesan territory.
4. Actors With A Smile
Frank Skinner's appearance on Mummy On The Orient Express led to Lee Mack wanting a similar role. Though he should know that anyone sending money home to their family, while wearing presents round their neck from their daughter is doomed. Also he hardly got to do half as much as Frank. Was he short-changed?
5. Chekov's Dispatch Tube
The moment we see that dispatch tube, there is only a matter of time before you know everyone will be diving down it, and straight into Monsters Inc warehouses…
Oh and power outages are always symptoms of corruption. Here the corruption just happened to be a human one.
6. Humans Are Not Resources
So, the bad guy had a point, even if it was as ever a bit of a Luddite one. But was still the bad guy, because he wanted to kill thousands, millions or people. A terrorist running a false flag to raise awareness of a greater problem – that's if you don't think killing millions of people is a greater problem. With the Doctor taking them down to save the lives but preserve the status quo and then try and do something about it afterwards. Or at least inspire others to do it. Maybe.
But couldn't the system have found another way? Like actually tell the bosses or the people who worked there what was up? Or maybe even print a complete synopsis of what was going on. Afraid of running out of ink?
Still, at least that left Julie Hesmondhalgh as HR's Judy Maddox off the hook, even if she has to watch her language.
7. On The Bubble
Taking something innocuous and making it deadly has been a calling card of Doctor Who since its returned, though inspired by the Pertwee Autons episodes. The statues of Blink, the shadows of Silence In The Library, the spiders of Arachnids In The UK and here… bubble wrap. The two girls' responses in our house was a) never to pop bubble wrap again, and b) always pop it. What a way to go, I guess.
7. Will They Be Her Friends?
There has been some complaints that the strengths of each of the Doctor's friends this season haven't always been brought to the fore. This episode could counter that, Graham's natural lugubriousness and working-class ways getting him information, Yaz using her policeman's grip to restrain Charlie, Ryan's daredevil-may-care ways taking the dispatch tube down… even mentioning his dyspraxia to bond with Kira Arlo, fresh from Vanity Fair. Is the team coming together with greater cooperation?
8. Charlie And The Robot Factory
She set the robots to self-detonate, knowing Charlie was there. She offered him a way out, But frozen and bewildered as he was, he didn't take it. What did that remind me of?
Wille Wonka. Not too far from the Doctor. The kids never survived in the books either. This must count, for this moment, as the Doctor's first kill – with those eyes at least.
Though, courtesy of Yaz, this is the first time the Doctor will have travelled to actually pass on the bad news. Not even Rory and Amy's dad got the word…
9. The Doctor Of Nothing
And once again, the Doctor may have got one company to change its ways – but how long will that last? What will the First Lady say? And what about every other company?
The Doctor accomplished nothing in The Demons Of Punjab. She let the baddest guy away unharmed and free to keep doing what he wanted in Arachnids In The UK. And the company who arrange the murderous race across the galaxy again unstopped. Even the rime travelling racist got to keep being racist in the far past. Is this Doctor going soft? Will all these loose threads knit themselves into a killer jumper?
Still, at least she got to empower a delivery robot of old…
10. Reference Points.
There are more references to past Doctors in this episode than in the rest of the series, with a fez hat, and asking is it still suits her, another look at her two hearts, a River Song-style message in a box, a reference to Agatha Christie and the Wasp, best friend robots like K9 and Kamelion and even a little more Venusian Aikido. Oh and The Doctor always replied to calls for help.
Next week: Series 11 episode 8, "Witchfinders"
CAST & CREW
The Doctor
Jodie Whittaker
Graham O'Brien
Bradley Walsh
Judy Maddox
Julie Hesmondhalgh
Charlie Duffy
Leo Flanagan
Kerblam (Voice)
Matthew Gravelle
Director
Jennifer Perrott
Executive Producer
Chris Chibnall
Executive Producer
Matt Strevens
Series Producer
Nikki Wilson
(Last Updated
November 27, 2018 3:36 am
)
Related Posts