Today sees the publication of Suicide Squad: The Black Files. And it has been a very long time coming. Back in July 2017, Bleeding Cool ran some character details written by Jai Nitz, sent to a number of retailers to help promote the book.
Okay, from this point on there are going to be spoilers. Even though they refer to what we wrote 16 months ago. Now that we have read the first issue of the series, they are clear spoilers as to what is coming, not just in issue 1 out today but in future issues as well.
So, with that in mind. What did we report back in 2017?
That we would see a DC Universe version of Aladdin who would be revealed to be an East Asian Green Lantern.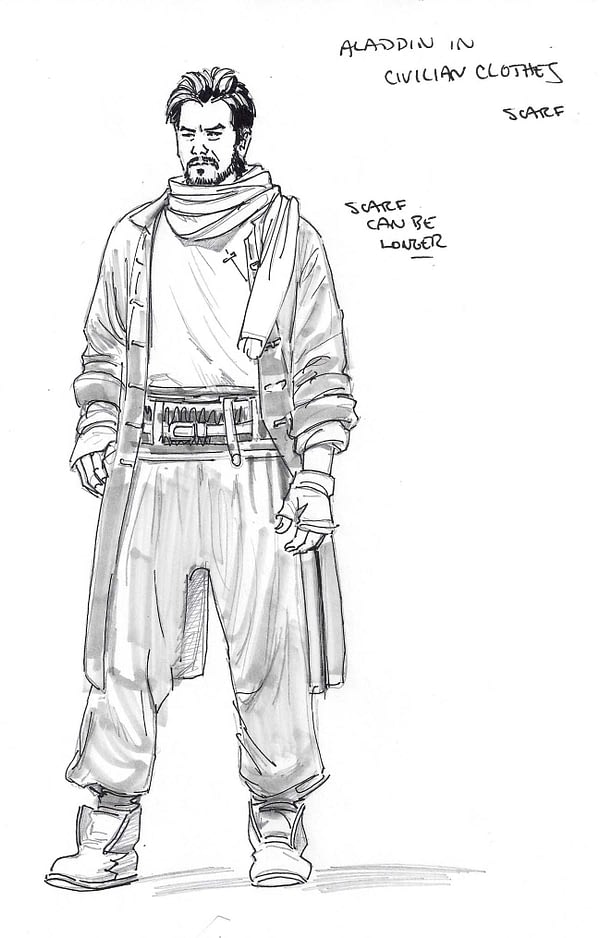 Well, he's there. Powers unknown…
And looks more like a Yellow Lantern now. I suppose Green would give the game away…
Then there was Snarlgoyle/Tiamat, a black female character who first appears as Snarlgoyle before evolving into Tiamat, like a Pokemon, intended to be a major magical force for the DC Universe.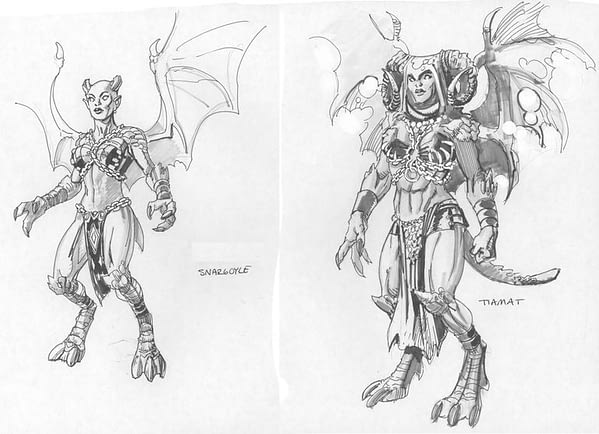 A version of her exists in this issue. Tiamat still in her future?
Alchemaster, he's brand new. Not in what we saw last year.
But the big one, from that very scene, is Dr Thaumaturge, Jamie Weber, as a non-binary character who claims they were spoken to by immortal deities.
Well, that's where we began from back in 2017. Initially, they were known as Dr Endless.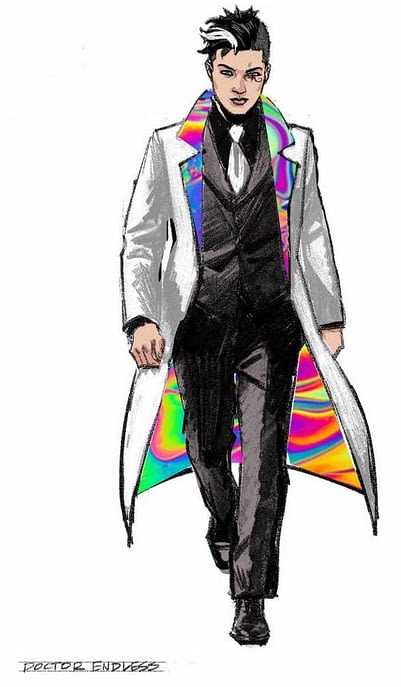 Until we pointed out how this character was based on Neil Gaiman's Endless characters. We asked Gaiman about it, he hadn't heard a thing. And then the entire series was cancelled as a result.
We knew that Neil Gaiman and DC had been talking about the Sandman Universe project since at least 2016. Reviving the Sandman Universe, with Neil Gaiman as a proper showrunner, as opposed to just taking the cheque as he had for the original ongoing Books Of Magic series.
And then this was happening without Gaiman's knowledge. Everything went crazy. And the comic was blasted off the face of the earth.
A year later, the comic is back, and the character renamed, and the origin of their powers made far more nebulous. The Delirium rainbow has gone, as has the Death eye tattoo.
But the character has made it in. With a new name and some recolouring – and after a year's worth of negotiation.
At the time, writer Jai Nitz believed that the first appearances of these three characters in the new Suicide Squad comic could be the equivalent of Rob Liefeld's New Mutants #98, the first appearance of Deadpool, Domino and…um… Gideon, wasn't it?
Will that still stand?
SUICIDE SQUAD BLACK FILES #1
written by MIKE W. BARR and JAI NITZ
art by PHILIPPE BRIONES and SCOT EATON
cover by FRAZER IRVING

Two members of Task Force X are back in these all-new adventures! First up: "REVENGE OF KOBRA" by writer Mike W. Barr and artist Philippe Briones. To oppose the terrorist Kobra is to earn his un-dying hatred, and that's what the samurai Katana did when she killed his beloved Eve. Now Kobra stalks Katana beyond the bounds of the Earth itself, to a supernatural world where he will steal from her everything that she has—including her very soul!
And in "SUICIDE SQUAD BLACK," by writer Jai Nitz and artist Scot Eaton, Sebastian Faust, the U.S. government's top arcane operative, has gone rogue! To track down America's most dangerous magician, Amanda Waller assembles a special-ops team unlike any other: an expendable coven of dark-arts experts including El Diablo, Enchantress and Gentleman Ghost. They are Suicide Squad Black, and they will take you to places where even the dead can die!
RESOLICIT ON SALE 11.07.18 $4.99 US | 1 of 6 | 48 PAGES FC | RATED T+ This issue is resolicited. All previous orders are cancelled.
(Last Updated
November 7, 2018 8:39 am
)
Related Posts
None found