Funko launched a number of exclusive vinyl Pop figures at MCM London Comic Con this weekend. Including this Ghost Rider version of Doctor Strange based on the recent Doctor Strange: Damnation series.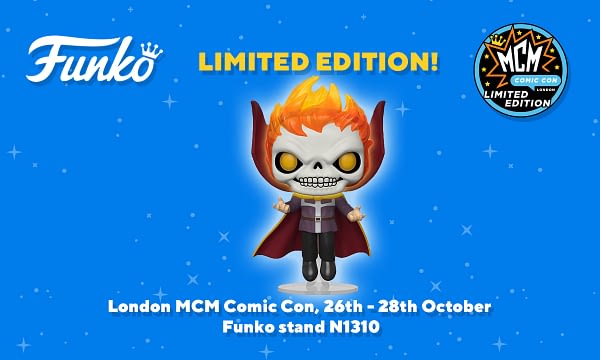 And the author of Damnation got very excited.
Wait WHAT??? There's a funko pop of a thing I created?? HOW RAD IS THAT?!!

Hey @OriginalFunko can I have one?? https://t.co/rPBAxKarNR

— DONNY CATES (@Doncates) October 21, 2018
I offered to help.
Yeah! Would you?

— DONNY CATES (@Doncates) October 21, 2018
But sadly by the time I got to the Funko Pop stand at MCM London Comic Con, the cupboard was bare.
Gone were the Ghost Doctor Strange Riders.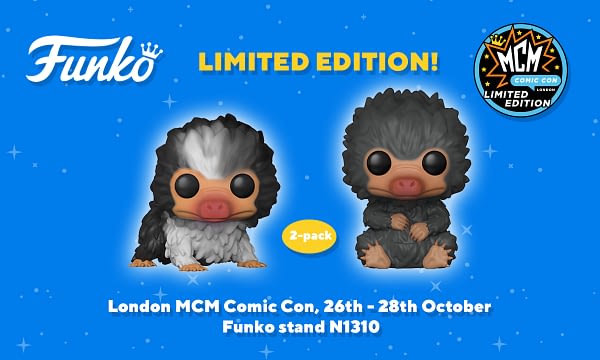 Also gone were the Baby Nifflers.
There were plenty of Black Mantas, Dilophosaurus Red, MHA Shota Aizawa Hero Costume, Aquaman Black Manta Metal and the Rick & Morty Blips and Chitz Box.
But of Doctor Strange Ghost Riders there were none.
Sorry, Donny, I'll try again tomorrow…