A few mere hours ago, we learned that James Gunn, former writer/director of Disney/Marvel's Guardians of the Galaxy films, would be joining Warner Bros. DC Films devision to write and possibly direct a sequel to Suicide Squad.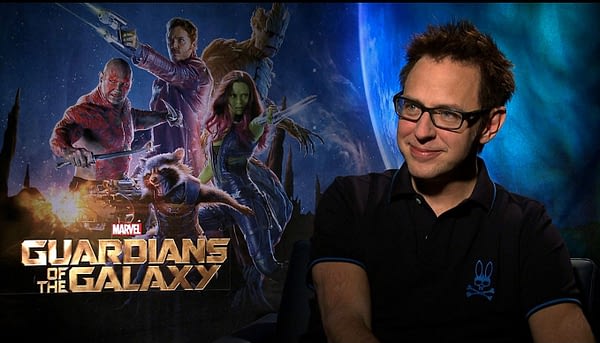 This news, although seemingly out of nowhere with how quiet things have been from all camps involved, continues to divide Marvel and DC Comics fans. Some see it as a good thing; not ready to say goodbye to Gunn's voice as a storyteller in the superhero realm, and others see it as the ultimate betrayal to the brand he helped create with GotG. [It's like people forgot Disney fired him, or something. Once that happens, you ARE allowed to seek out other gainful (and sometimes even fun) employment elsewhere.]
We digress.
One reaction everyone was waiting for with this news was Suicide Squad director David Ayer, who was not going to be involved with the sequel in a directorial sense. Mostly because he will be helming Birds of Prey.
Anyhow, Ayer has taken to Twitter in a response to a….commenter…about the subject, saying:
I think it's an incredibly brave and smart move by the studio. James is the right man for the job! https://t.co/KaVD3dQosR

— David Ayer (@DavidAyerMovies) October 9, 2018
Sean Gunn (brother of James) who played Ravager Kraglin in both Guardians films reacted with an emoji, which sort of broke all our hearts:
— Sean Gunn (@seangunn) October 9, 2018
And, outspoken Gunn supporter Dave Bautista commented:
Where do I sign up! James Gunn Boards 'Suicide Squad 2' To Write And Possibly Direct – Deadline https://t.co/OwdDbAm1Ks

— Dave Bautista (@DaveBautista) October 9, 2018
Details are still coming in about this film deal, reportedly this will NOT be a direct sequel to Ayer's Suicide Squad, but an "all new" team of sorts.
We'll let you know what else we find out.
(Last Updated
October 9, 2018 6:38 pm
)
Related Posts