Looks like everyone is announcing a Halloween event this year, and the latest to send some info out has been En Masse Entertainment about TERA. The company didn't really give out many details about the event beyond the idea that there will be some stuff to do and special costume packs every week to snag. The event kicks off next week on PS4 and Xbox One, best of luck to everyone in snagging the items you want!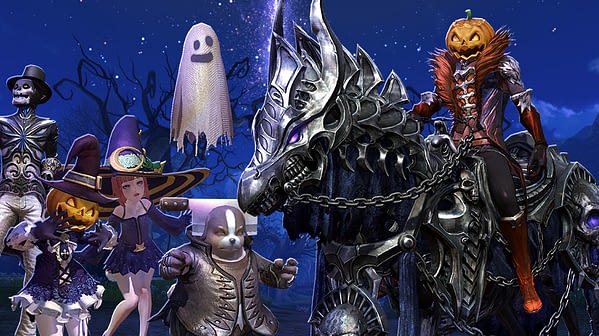 The spirit of Halloween haunts every town in TERA and players can participate in a special Halloween Festival Hall dungeon event. Defend the stash of sweets from marauding monsters and be rewarded with, what else, but candy of course! Reward candy can be used in the in-game shop to purchase various spooky masks and accessories, as well as two special prizes: the looting ghost Pet Boo and the Boneshaker ground mount, available only during the Halloween season!

In addition to the TERA Halloween Festival Hall dungeon, special costume packages will be available each week in October:

Week 1: Titan Force/Devilicious Costumes
Week 2: Police/Nurse Costumes
Week 3: Cowgirl/Wrestler Costumes
Week 4: Undead Costumes and The Bewitching Elin Costume
Enjoyed this article? Share it!