We haven't had a new comic book universe in quite some time. back in the nineties, it felt we had one every week as cross-continuity became the new spot black. Well, it looks like Legion M will have a new one.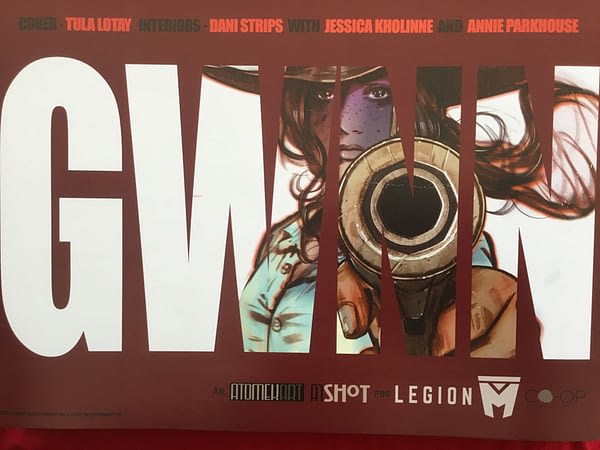 It was teased by Dave Elliot at Thought Bubble in Leeds last weekend...But this Friday evening at New York Comic-Con, a panel entitled Legion M and Tula Lotay Share Exciting Details About A Brand-new Comic Book Universe will spill the whole beans. 6:30 PM – 7:30 PM in Room 1C03r
Legion M executives and acclaimed comic book artist Tula Lotay (Supreme: Blue Rose) reveal details about a new comic book project led by Lotay and comic artist Dani Strips (2000AD).  The panel will reveal art, the female creative team, and the comic's revolutionary new format.  Co-Op Entertainment cofounders Laura Ivey and Tanya Wexler (Hysteria) join the panel to discuss their partnership with Legion M on the project and developing a feature film based on the exciting new comic book universe!
Well, thanks to Thought Bubble we know one of them. GWNN. Or as Bleeding Cool commenter Krackalaka pointed out, that's The Girl With No Name. Coming to comic books… and New York City.
Enjoyed this article? Share it!