The Bodyguard is the biggest drama splash the BBC has enjoyed for over a decade. The first episode had a staggering 40.9% viewing share in the UK with 6.7M overnight viewers, adding up to 10.4 million viewers with BBC iPlayer viewers added.
Created by Line of Duty writer Jed Mercurio it tells a story of a British government subject to a terrorist campaign – but with British ex-soldiers playing a part in a number of the attacks.
The loyalty of the David Budd, played by Game Of Thrones' Richard Madden, in question when he is assigned as personal security to the Home Secretary, Julia Montague played by Ashes To Ashes and Line Of Duty's Keeley Hawes, and has an affair with her.
Episode three of four went out last night. But for those waiting till tonight to catch it on the iPlayer, do be warned when you walk past a newsagent facing out into a train station. Because the UK's leading listings magazine, the Radio Times, has spoiler the big plot twist on the cover.
Spoiler warning obviously.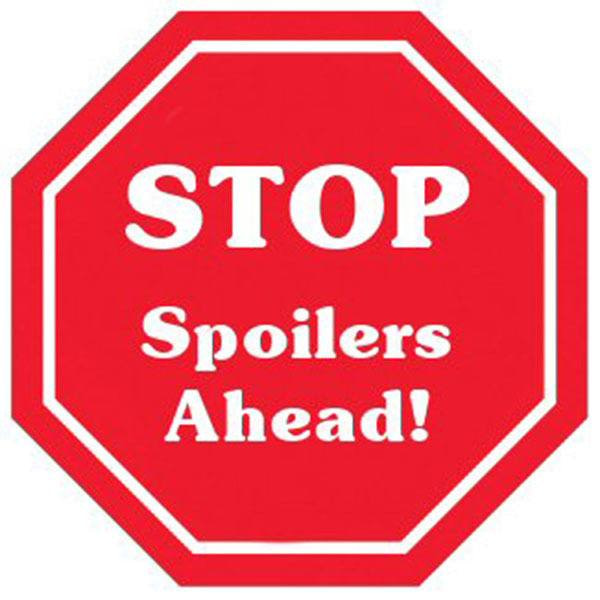 The cover in question…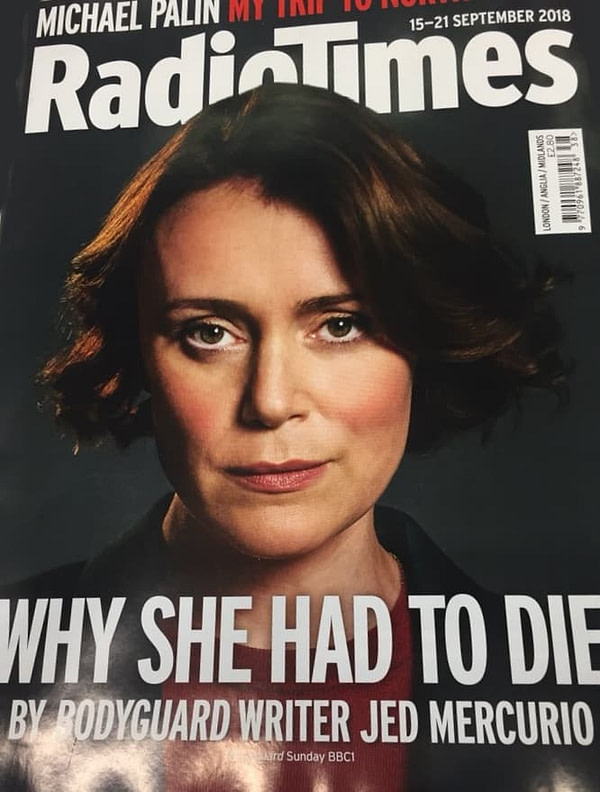 Although did she? 'Montague' may be a reference to Romeo and Juliet in which Juliet faked her death, to find Romeo had committed suicide as a result, and joined him in that act. And 'Budd' – who did then attempt his own suicide but failed – may be a reference to a rose by any other name that smells so sweet. And we never did see a body…
Anyway, the final part of The Bodyguard is on BBC1 on Sunday evening. That is if the Radio Times doesn't beat it to the punch.
I'm still considering a 'Fight Club' scenario with David Budd in which there is another personality 'budding' within him, leaking the home secretary's security plans, letting the suitcase bomb go through and erasing the security footage.
Let's find out on Sunday…