This is the Top 10 Bleeding Cool Bestseller List, as compiled by a number of comic stores from their sales on Wednesday and Thursday. It measures what are known as the "Wednesday Warriors", those who can't wait till the weekend to get this week's comics. We salute you, and the keenness you bring to your passion. This is the only chart that measures actual sales in comic book stores.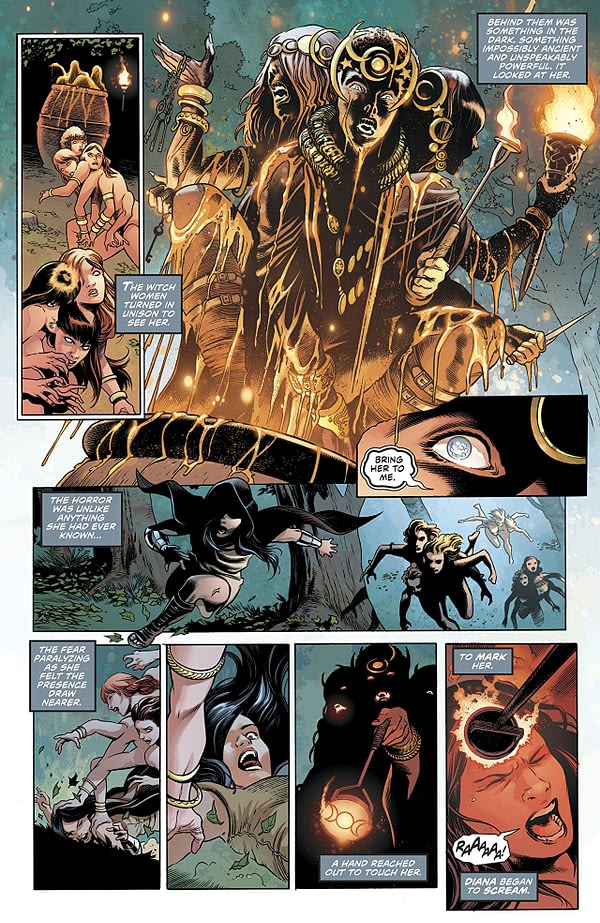 Something of note — without a Batman, a Justice League, or Marvel event like Extermination or Infinity Wars, nothing stands out from the crowd. The comics at the top of the chart would have been far lower down in a different week, and there is very little between any of them…
Top Ten Bestseller List
Justice League Dark #2
Action Comics #1,002
Detective Comics #987
Amazing Spider-Man #4
Venom #5
Avengers #6
Punisher #1
Batman Kings of Fear #1
Flash #53
West Coast Avengers #1
Thanks to the following retailers…
…who had this to say:
—-
Amazing Spider-Man is finally back to selling numbers we haven't seen for the title in a long, long time at FFF. It took the #1 spot on our Weekly Top Ten this week followed by Batman Kings of Fear and Detective Comics at #2 and #3 respectively. Bat-Family books have been our consistent top sellers. Seeing Amazing doing sell well is a surprise to be sure, but a welcome one. Nick Spencer and Ryan Ottley have been putting out topnotch work for the web crawler and they don't seem to be slowing down soon. As with every week a book by Donny Cates is released, Venom made the Top Ten in the middle at #4. Die Die Die's sophomore issue sold decently. It sells more like Oblivion Song than Walking Dead. Try as he might, it's difficult for Kirkman (and any creator honestly) to replicate the run away success that he had with Walking Dead. The surprise of the week has to be Punisher. Matt Rosenberg is a great writer and the Punisher has many fans, but the Legacy series limped along from start to finish while this relaunch from the same writer is starting out with great promise. Rosenberg, like Cates, is someone whose career is worth watching with great interest.
—
Bendis came and Bendis conquered the sales charts yet again this week. Punisher was a back to basics crowd-pleaser with a good cover and better looking interiors that brought at least double the sales the previous volume did on it's premiere issue. Mr. and Mrs. X and X-Men Red only scarcely made the list this week probably only due to the lack of competition on the shelves.
Avengers has stayed at roughly the same number since it's inception which is the first time since Hickman that an Avengers book has sold those numbers.
—
School is back along with this month being a five Wednesday month is making for a slow week. Flash after having some great variant covers came out with Flash eating while running this week? Lame. Still some good surprises though, Amazing Spiderman and Venom sold out Wednesday. Venom is doing very well for us. The movie hype is helping it.
—
An even split between Marvel and DC for this week's Top Ten in our shop. The big surprise is the rapid falloff of Action Comics from the number one slot–two issues in, and first-day sales are off almost 60% from first-day sales of the 1001. Batman books took positions 4 and 6–but six months ago, Batman books almost always took the top slot for the week. We're hearing some DC customer concerns now about dark storylines that have lost the brightness and optimism of the Rebirth initiative, and those customers are voting with the dollars and cutting back on their DC expenditures.
—
DC gets the top 2 spots, but the majority of the Top 10 are Marvel books. The one indie book of the week is Die Die Die, which is still retaining interest from its surprise #1 release.
—
Notable sales: Nameless Comic Book Legal Defense Fund edition #1 NM $15. Nothing significant that I can tell about this book, the only reason I flagged it was because we sold 2 in 2 days to different people. It was enough for me to google it just to see if a movie or TV show had been announced.
(Last Updated
August 26, 2018 11:57 am
)
Related Posts
None found