Last night we mentioned that Ron Lim would be joining Mark Bagley on Venom: First Host but there a few more creative changes coming down the pipe, between solicitation and publication.
Ben Reilly: Scarlet Spider #24 and #25 will now have art by Bruno Olivera, instead of the previously solicited Will Sliney.
And Marvel Rising: Omega #1 will now have art by Roberto Di Salvo, in addition to the previously announced Georges Duarte.
Here are the new solicits.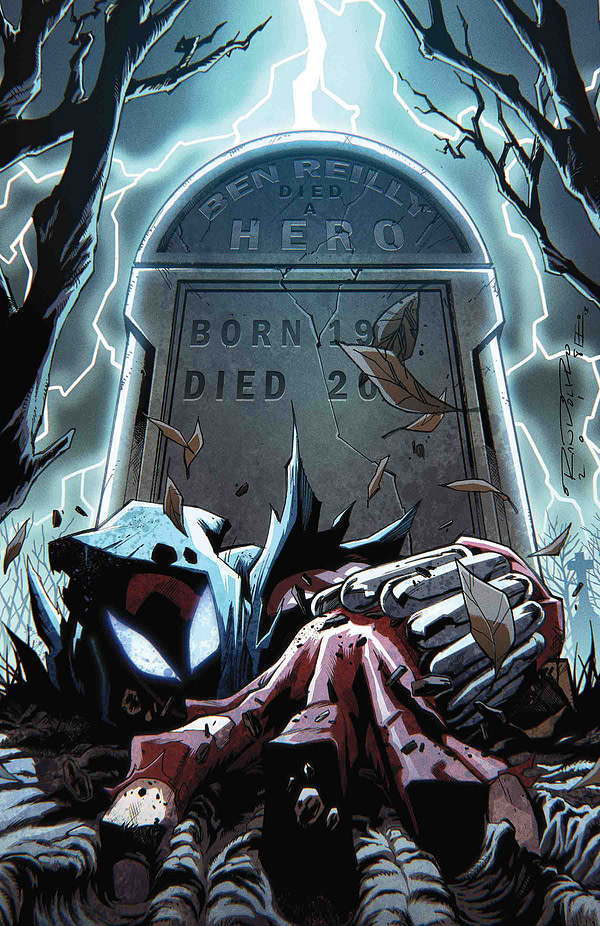 BEN REILLY SCARLET SPIDER #24
(W) Peter David (A) Bruno Olivera (CA) Khary Randolph
• They say the road to Hell is paved with good intentions, and in BEN REILLY's case, that may be literal!
•  For months, Ben's attempts to cure a young girl's rare illness have proved fruitless – that is, until a mysterious benefactor from the DIOGENES INITIATIVE reaches out to him with the promise of salvation…for a price.
•  Ben's made his fair share of bad choices in the past, but will it matter if he makes this one for the right reasons? And more importantly, will that be enough to save his soul?
Rated T+In Shops: Sep 26, 2018
Final Orders Due: Sep 03, 2018
SRP: $3.99
BEN REILLY SCARLET SPIDER #25
(W) Peter David (A) Bruno Olivera (CA) Khary Randolph
• Ever since the conclusion of THE CLONE CONSPIRACY, everything in Ben Reilly's life has been leading to this.
•  With young Abigail Mercury's life in his grasp, will Ben find the strength within himself to do the right thing and save her, and his soul?
•  Or will he succumb to his worst instincts and try to destroy the DIOGENES INITIATIVE… and damn himself in the process?!
Rated T+In Shops: Oct 10, 2018
SRP: $3.99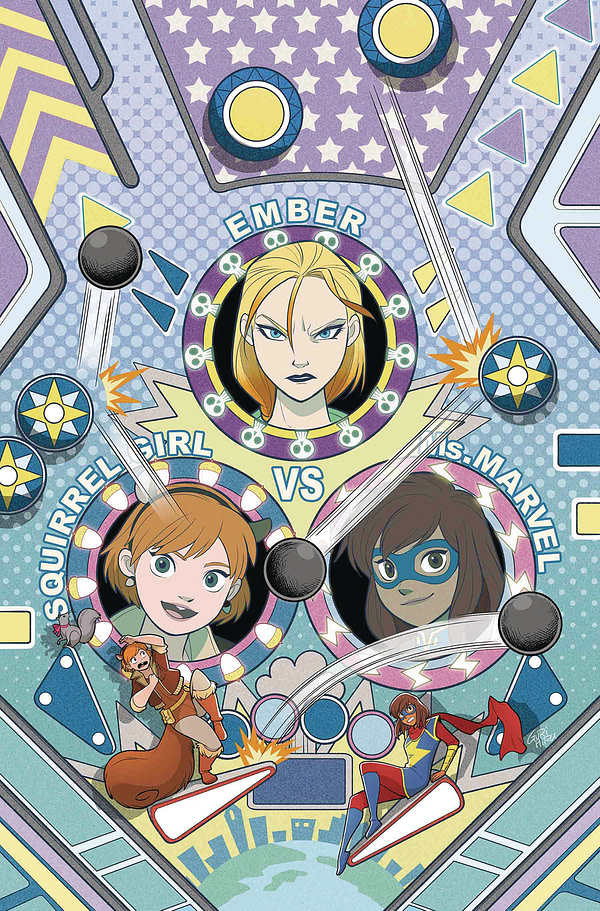 MARVEL RISING OMEGA #1
(W) Devin Grayson (A) Georges Duarte, Roberto Di Salvo (CA) Gurihiru
THE FINAL INSTALLMENT!
Ms. Marvel, Squirrel Girl and their friends are trapped in a world they did not create. And the one person who could free them…is trapped herself. Someone has been pulling Ember Quade's strings, and even this burgeoning super villain knows when the game's gone too far. But the last save point is long past – and there's one final boss ahead. It's now or never: The heroes must rise.
Rated TIn Shops: Sep 12, 2018
Final Orders Due: Aug 20, 2018
SRP: $4.99