Koei Tecmo and Team Ninja have decided to show off a couple new characters for Dead or Alive 6 that you can test play at EVO 2018 this year. You're getting a fresh new character in the form of Diego, who is a street fighter actually fighting on the streets, and the returning Rig from the previous installment. We have both character's descriptions as well as a Dead or Alive 6 intro trailer for you here.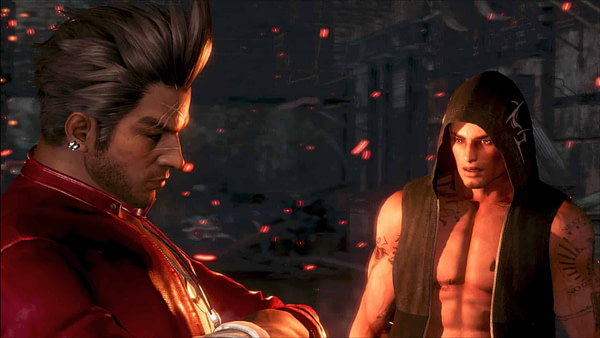 Known as "The Uncrowned Street Hero," Diego makes his DOA debut boasting the raw and brutal skills of a street fighter, utilizing everything from headbutts to tackles in taking down opponents. This gritty fighter grew up in the back alleys of New York, earning money to support his ailing mother by competing in many street matches. Long rumored to be the strongest fighter in his neighborhood, he is seen by many locals as a hero as he utilizes his experience brawling in confined quarters to impact fights with a set of strong-style moves.

Joining Diego is returning taekwondo master Rig, who boasts the "Kicks of Truth and Deceit." Rig, who originally debuted in Dead or Alive 5, is a former oil platform worker whose kick-heavy style has evolved to incorporate more acrobatic maneuvers. To kick-off their confrontation in DOA6, the formidable brawler Rig challenges Diego in a New York alley, and the two decide the time for conversation is over; it's time to fight!