Searching (then called Search) made a big splash at the Sundance Film Festival and Sony snagged up the rights to the thriller for a sweet $5 million dollars. That's a pretty good sell for a Sundance movie and they've been promoting the movie ever since. The production, which follows John Cho as a father searching for his missing daughter, only uses the cameras on phones and computers to tell its story. Unlike the horror movie Unfriended it actually does this very well. Sony has released a new poster for the upcoming August release.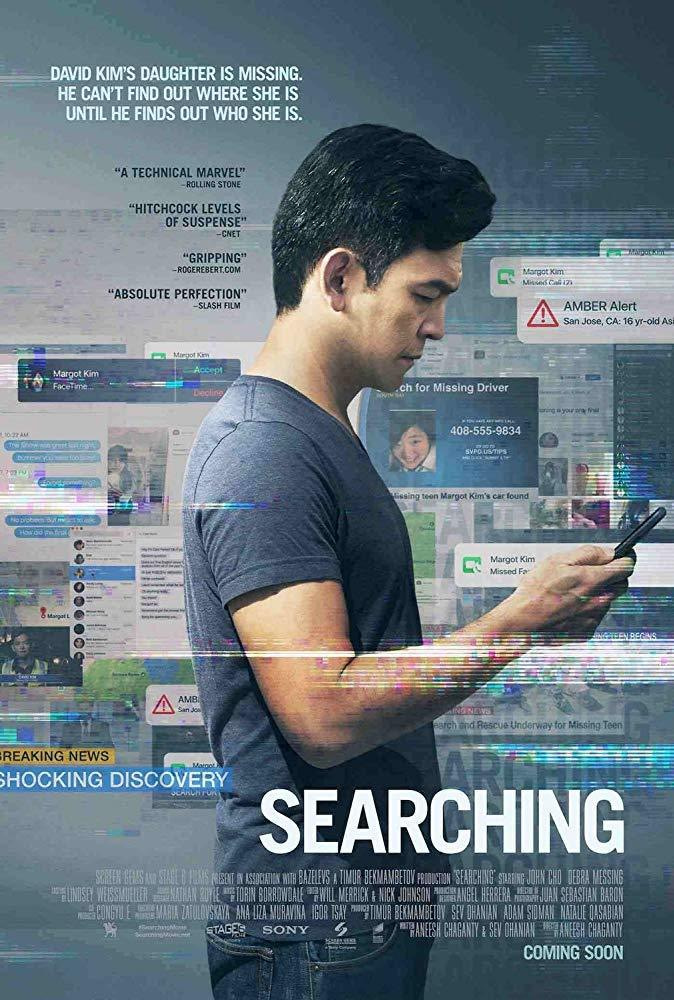 After David Kim's 16-year-old daughter goes missing, a local investigation is opened and a detective is assigned to the case. But 37 hours later and without a single lead, David decides to search the one place no one has looked yet, where all secrets are kept today: his daughter's laptop. In a hyper-modern thriller told via the technology devices we use every day to communicate, David must trace his daughter's digital footprints before she disappears forever.
Searching, directed by Aneesh Chaganty, stars John Cho, Debra Messing, Joseph Lee, Michelle La, and Sara Sohn. It will be released on August 3rd.