Trevor Von Eeden is the co-creator of Black Lightning, the comic book character than recently span off into its own successful TV show. So naturally, of course, he must be rich. That would be the assumption of many.
Well, Trevor shared with Bleeding Cool his paycheque for the use of Black Lightning in its first season, as paid to him via publisher DC Comics.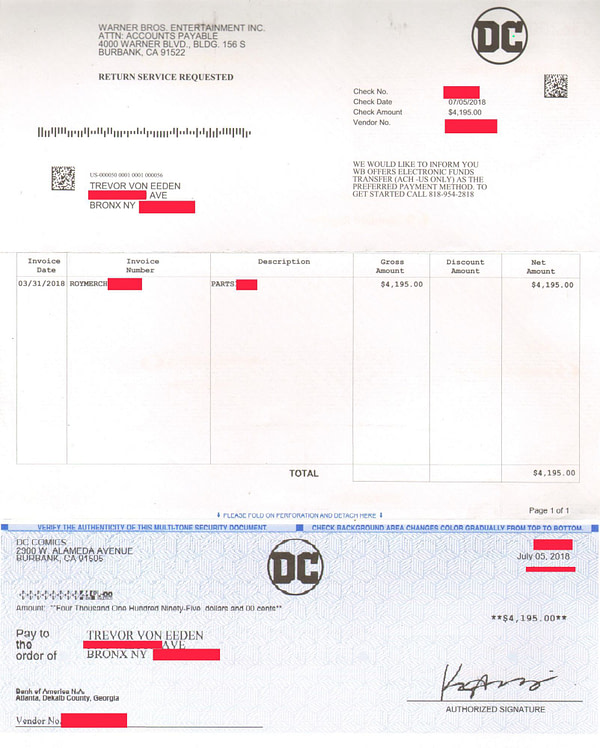 A grand total of $4,195.
Of course, Trevor is only one of the co-creators of Black Lightning, officially it is 'Black Lighting created by Tony Isabella with Trevor Von Eeden'. But I understood that Tony received something similar.
As Trevor put it, 'For my part, I've gotten bigger royalty checks from the Black Lightning action figure, more than once–but ANY extra money in my coffers is always welcome!'
The show airs on The CW, owned and controlled by DC Comics owner' Warner Bros. Developed by Salim Akil, it stars Cress Williams as Black Lightning, alongside China Anne McClain, Nafessa Williams, Christine Adams, Marvin Jones III, Damon Gupton, and James Remar. And tells a story of a retired Black Lightning returning to being a superhero.
The first season began showing in January and in April, CW renewed it for a second season.
Looks like Trevor will be due another four thousand bucks around this time next year then…