We got another game announcement at Anime Expo yesterday as Spike Chunsoft announced AI: The Somnium Files for PC, PS4, and Nintendo Switch. Unfortunately, beyond the trailer below, there's not a lot to say about this game as the company gave very few details about it beyond what you see above. We have no release date, no timeframe on production, not even a workable website to go to for more info like the other games they announced. What little info we do have about it came from the expo and the panel they revealed it at with Kotaro Uchikoshi.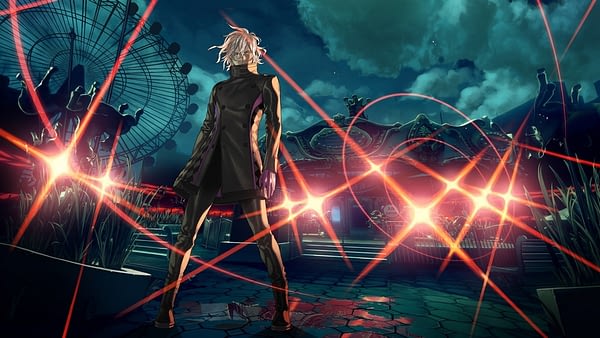 Originally, Spike Chunsoft was calling this game Project: Psync back when they talked about working on it in 2017. The premise tot he game is that you will be following in the shoes of a detective named  Kaname Date who has an artificial left eye that contains an AI. You'll go around this game's version of Tokyo as you're looking for a serial killer, while the AI acts a bit like the prosthetics in Ghost In The Shell where the AI will be gathering clues for you and helping you solve the mystery. Enjoy the reveal trailer below as we wait for more info.
Enjoyed this article? Share it!