The solicitations for Mr And Mrs X, the new series by Kelly Thompson and Oscar Bazaldua, was previously kept all classified. By saying that it was called X-Classified.
And now the full details for the first three issues, with covers, have been released. Which sees the newly married Rogue and Gambit going into space, meeting Deadpool, Imperial Guard, Deathbird, and my favourites, The Technet. Created by Jamie Delano and Alan Davis from the bones of Alan Moore and John Lloyd's Special Executive, the Technet are a team of space-faring bounty hunters that look utterly ridiculous and present as a far more alien version of the Guardians Of The Galaxy.
So yeah, I am totally getting this now. Not like I wasn't before. But still. Here are those solicitations.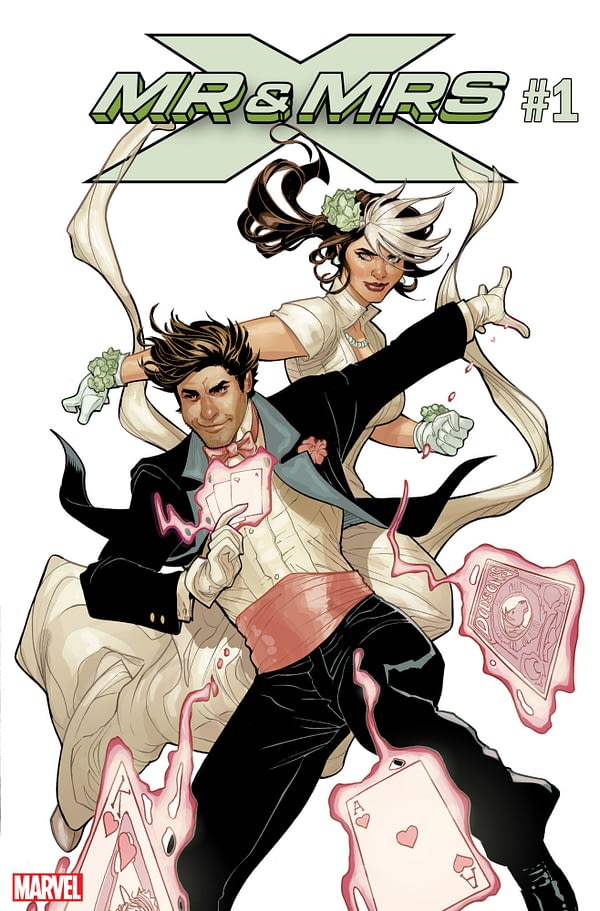 MR AND MRS X #1
(W) Kelly Thompson (A) Oscar Bazaldua (CA) Terry Dodson
LOVE & MARRIAGE PART 1! Straight from the pages of X-MEN GOLD…to the surprise of everyone, the Marvel Universe's hottest couple has finally tied the knot! In their extraordinary lives, they've faced nearly every challenge imaginable, but how will they fare against former flames making trouble? An entire galaxy in jeopardy? You want it? We got it, as Kelly Thompson (HAWKEYE, ROGUE & GAMBIT) and Oscar Bazaldua (SPIDER-MAN, STAR WARS: ROGUE ONE) bring you the tantalizing tale of a modern marriage…X-MEN STYLE!
Rated T+ In Shops: Jul 25, 2018 SRP: $3.99
MR AND MRS X #2
(W) Kelly Thompson (A) Oscar Bazaldua (CA) Terry Dodson
LOVE & MARRIAGE PART 2!
ROGUE and GAMBIT find themselves tasked with protecting a mysterious package that everyone in the galaxy suddenly seems to want. Why does everyone want this thing and WHAT exactly is it? Perhaps more importantly, is there anything worse than Deadpool crashing your honeymoon? Yes! There is something worse! TECHNET crashing too! Man your battle stations, people — it's absolute honeymoon mayhem!
Rated T+ In Shops: Aug 22, 2018 SRP: $3.99
MR AND MRS X #3
(W) Kelly Thompson (A) Oscar Bazaldua (CA) Terry Dodson
LOVE & MARRIAGE PART 3!
ROGUE and GAMBIT'S romantic getaway is but a faint memory as they're forced to team up with DEADPOOL to protect a dangerous and extremely valuable "package" when half the galaxy comes to claim it. What secrets does the package hold that the Imperial Guard and Deathbird (with an entire Shi'ar rebellion in tow!) will risk everything for? More importantly, can Rogue, Gambit, and Deadpool stop bickering long enough to win?
Rated T+ In Shops: Sep 19, 2018 SRP: $3.99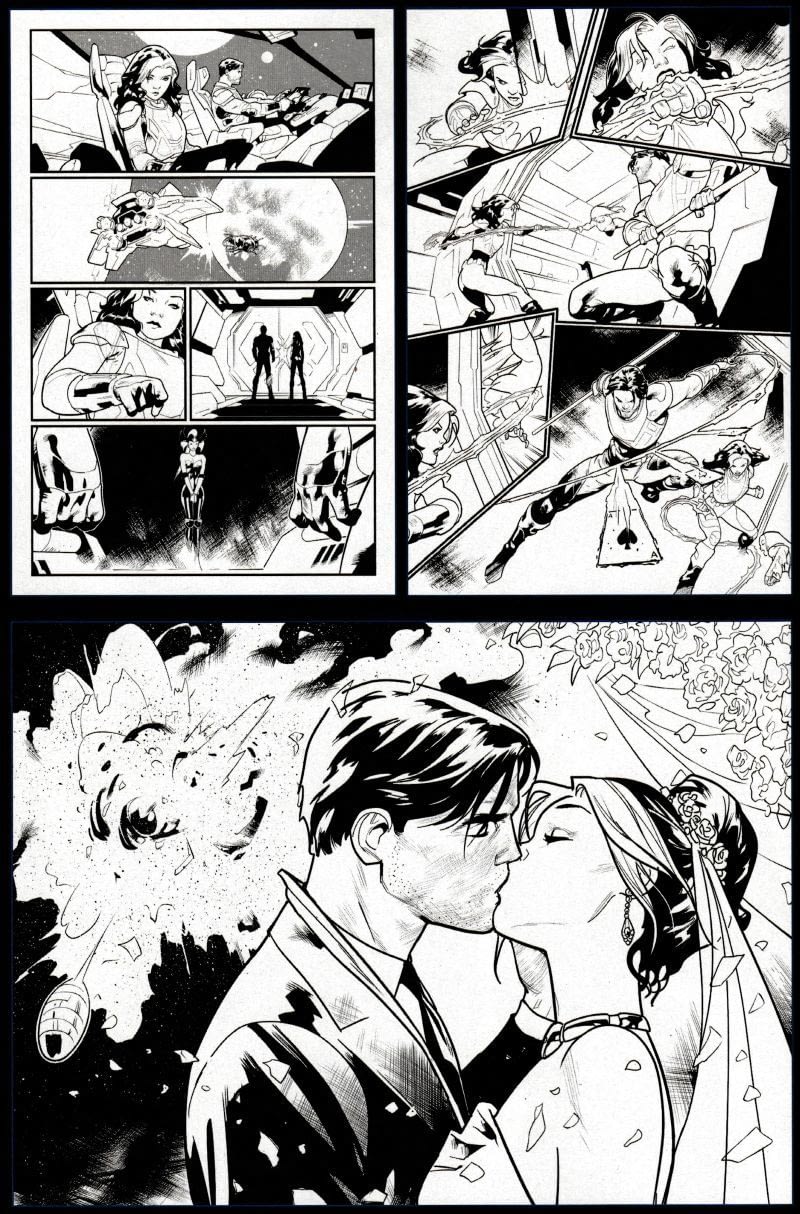 (Last Updated
June 23, 2018 9:00 am
)
Related Posts
None found